EinScan-HX software was released recently. There has been a great improvement in the functionality and convenience of the software.
1. New mode of software operation
a) Function of right-click menu
The Right-click menu was added in which you can do an unselect or change model view.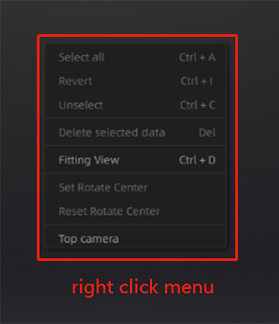 b) Selection tools
3 new selection tools are added. Now you can select data with the rectangular tool, polygon tool, or paintbrush.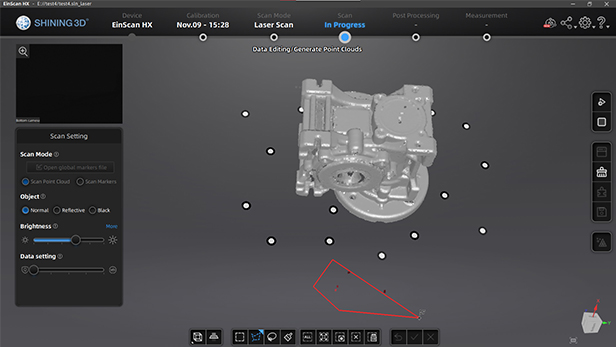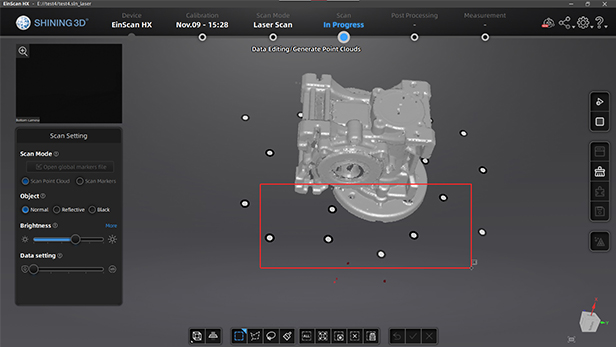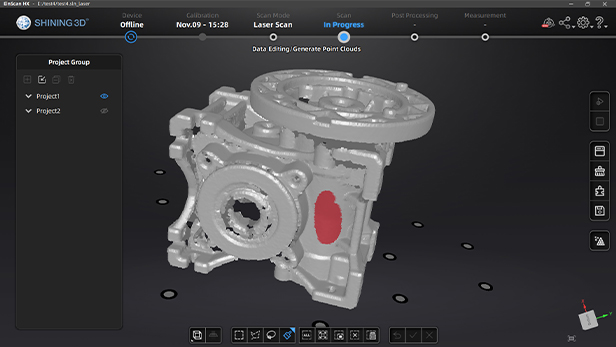 You can also do select all data or select a connected domain. The latter will help you select all connected data and easily delete floating error points.
c) The UI for meshing and post-process was also improved to be more user friendly.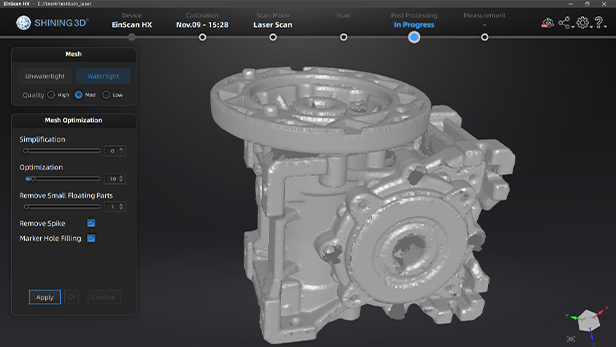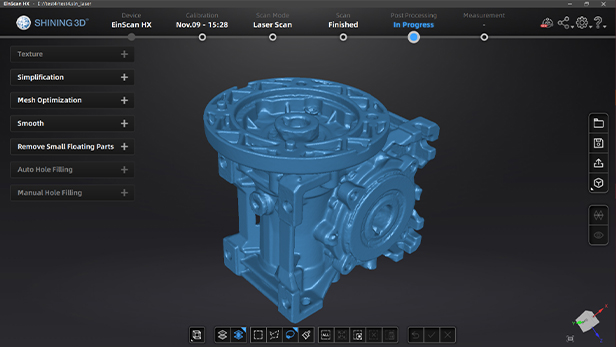 2.Project alignment function
Marker and feature alignment are now available for project alignment.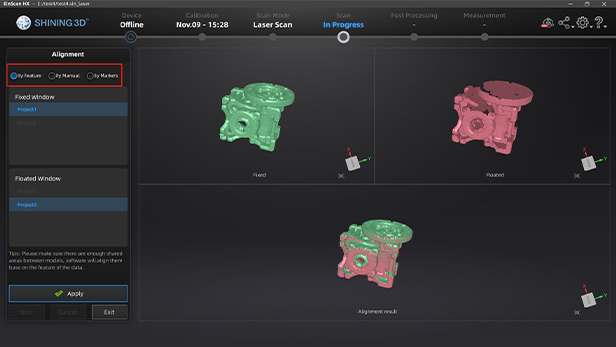 3.Marker scan
You can now only scan markers and output as global marker files(.p3)
This function supposes to give you a more accurate marker position for further scan alignment.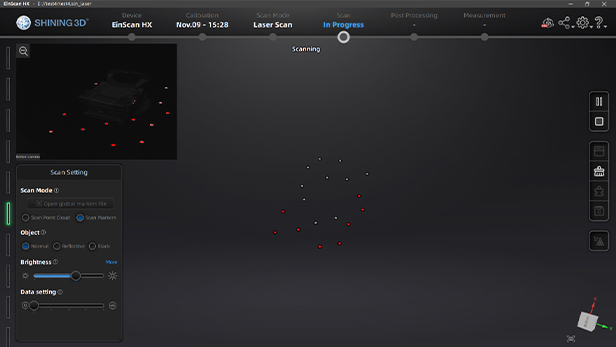 4.Cutting plane
Now you can set up the cutting plane to ignore the table surface during scanning. We provided 3 ways to construct cutting planes: fitting point cloud / Creating straight line / by markers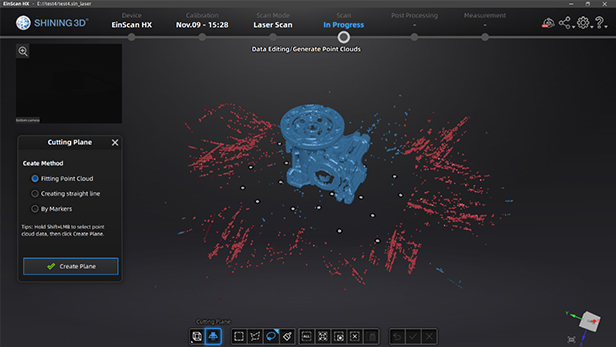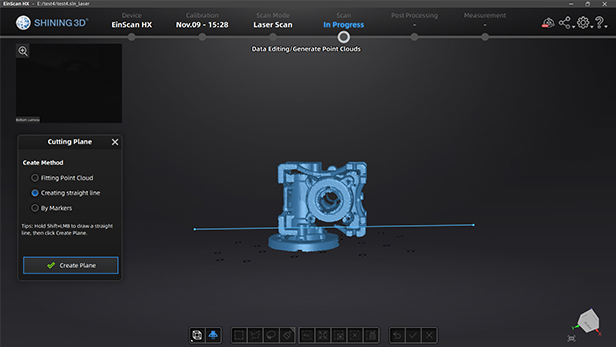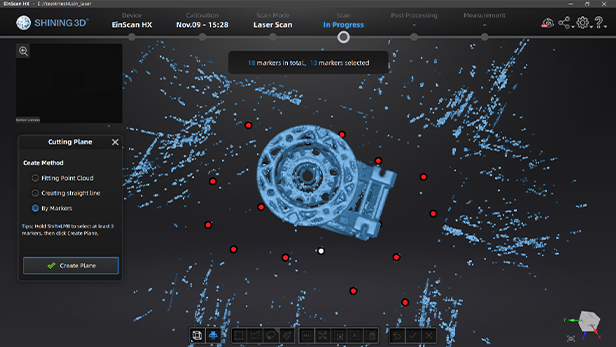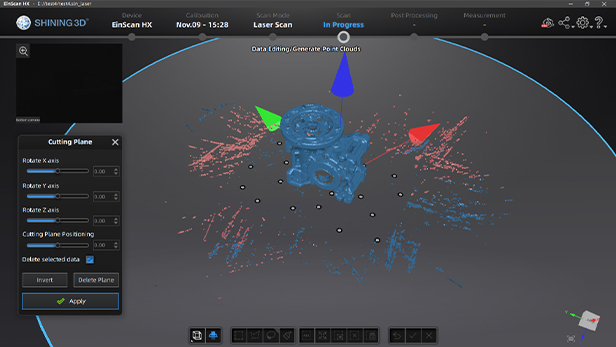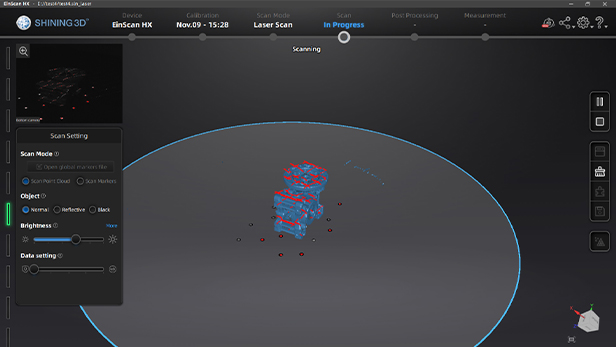 New Reverse engineering service
Do you want to create a CAD model from the scanned data for reproduction, studying and analyzing, inspection, archiving or product improvements? Take advantages of the experience of the SHINING 3D Reverse Engineering Team, we are here is here to help you deliver high quality 3D CAD models with reverse engineering services cost effectively.
GET A FREE RE SERVICE: Before end of this year, all EinScan HX user can get a deal for Reverse Engineering Service from us. Each customer of EinScan HX can submit a project of RE. The projects taking less than 3 hours will be free of charge. While for the time exceeding 3 hours, we will make you a reasonable offer. Contact us now to reserve your spot!
Please login https://www.einscan.com/support/download/ to download the latest EinScan-HX software. Any feedback, please feel free to contact einscan_support@shining3d.com.