We often learn about Taiwan from books and photos. Today, Taiwan studios KIDEN uses 3D scanning to intuitively show us Taiwan's past.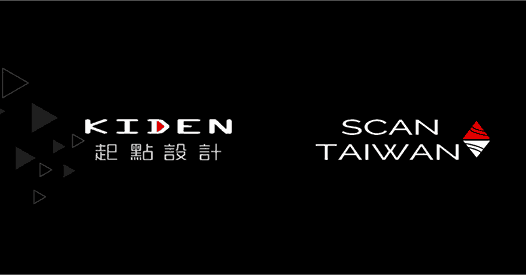 #Scan Taiwan is a public welfare project initiated by the Taiwanese studio, KIDEN.
They select collectibles such as historical and cultural relics on the island and use EinScan series 3D scanners for digital archiving. From there they upload them to Sketchfab for users from all over the world to watch and share.
Web: https://sketchfab.com/scantaiwan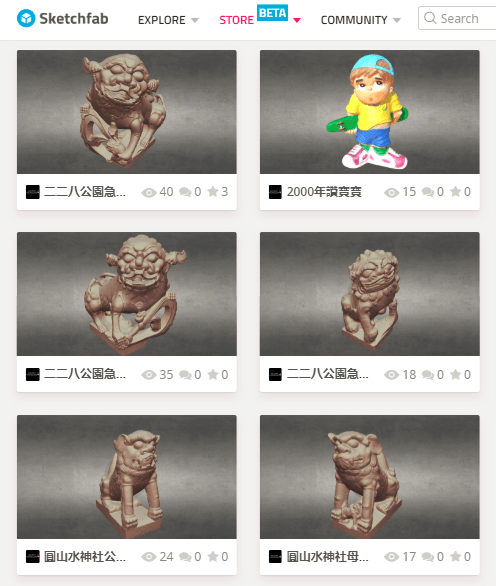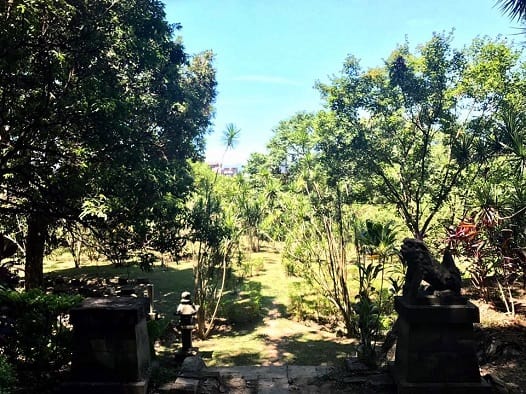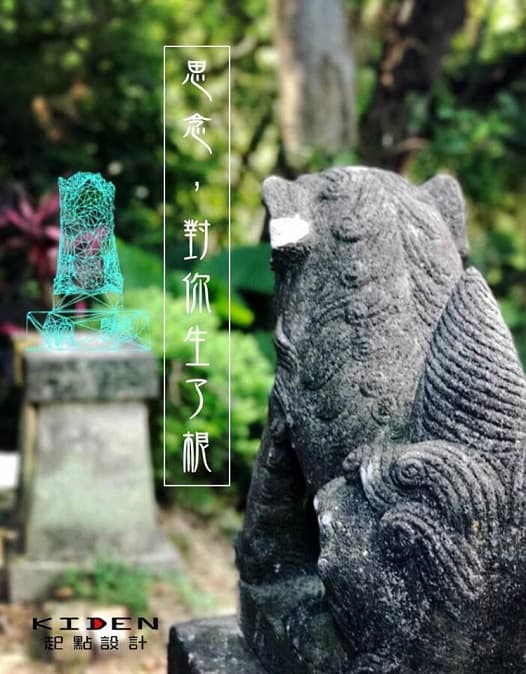 The event originated from a lost stone dog at Yuanshan Water Shrine which was established in 1938. The common couple stone dogs are placed on the steps in front of the shrine. The male stone dog was destroyed by an unidentified culprit in August 2017. At present, only the female stone dog remains where they were.
Therefore, KIDEN studio thought of using 3D digitization technology to scan the remaining female dog. This can preserve traditional cultural relics and awaken the public's sense of preservation towards the monuments, while also allowing the use of  the acquired data to repair and restore the missing male dog.
After obtaining permission, staff from KIDEN studio took the EinScan-Pro+, a portable and easy-to-use multi-functional handheld scanner, and began a full-body scan of the female dog.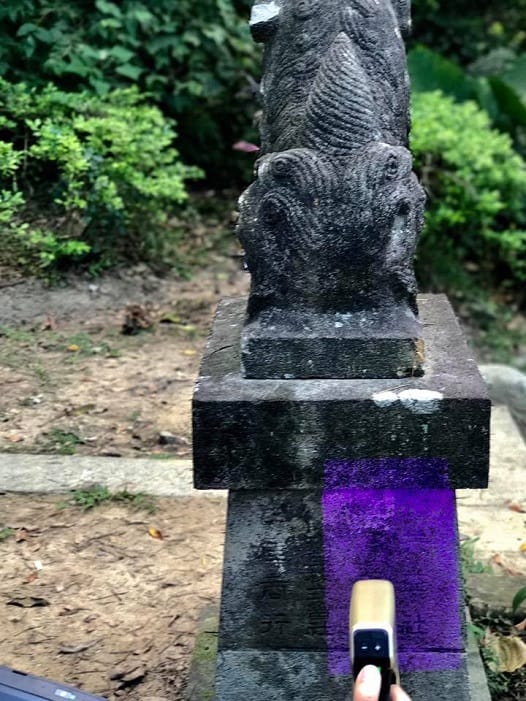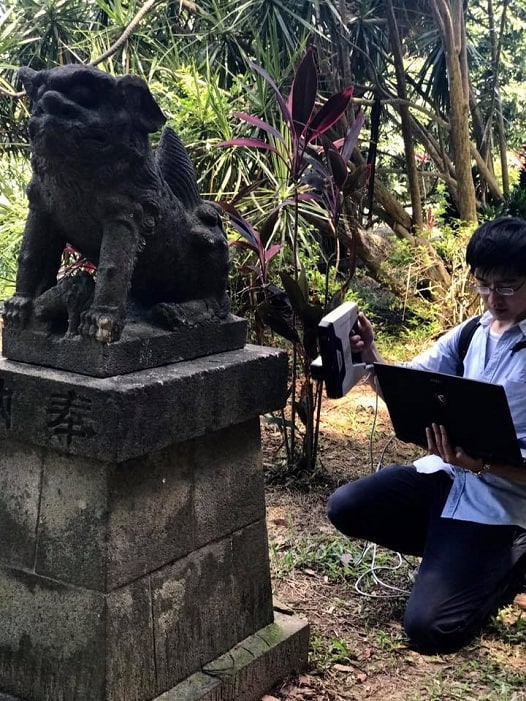 After the scan was completed, the obtained data was exported to the 3D design software Zbrush for simple processing.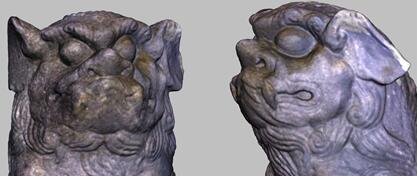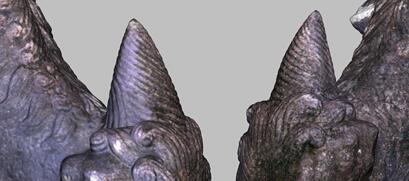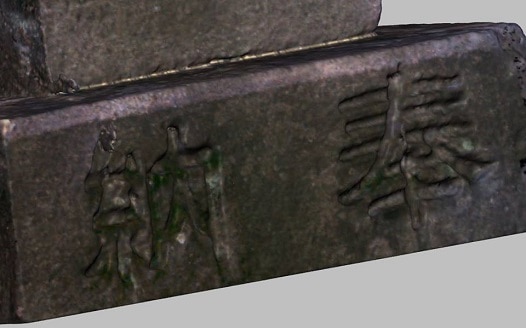 Comparing the photos of male dog taken by netizens, a small coincidence occurred when the studio was preparing to modify the 3D model. It turned out that one gentleman, Kevin Lai, had just used another technology to save the file. Combining all the information, the studio successfully restored the male dog.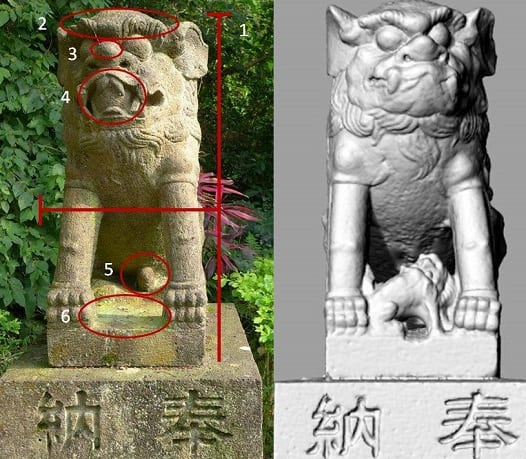 (left: male dog & right : female dog)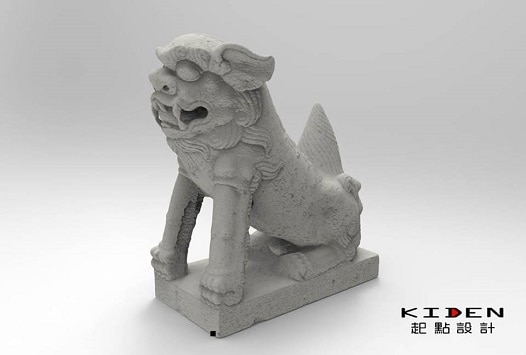 (Restored picture)
After successfully owning a 3D model of the male and female dogs, the designer can enlarge or shrink the model equally, and use 3D printing technology to print out the dog to make souvenirs or decorations.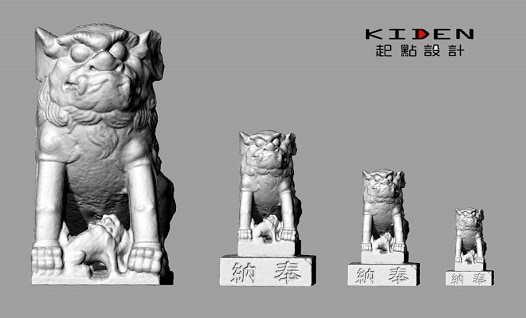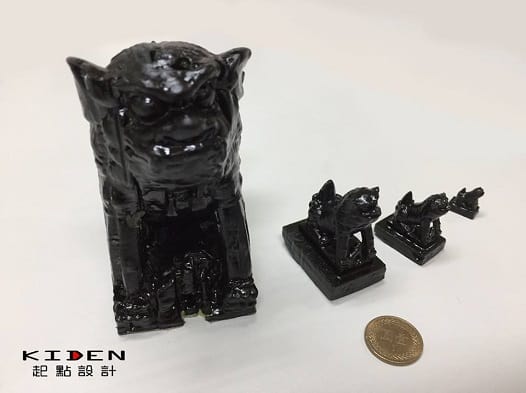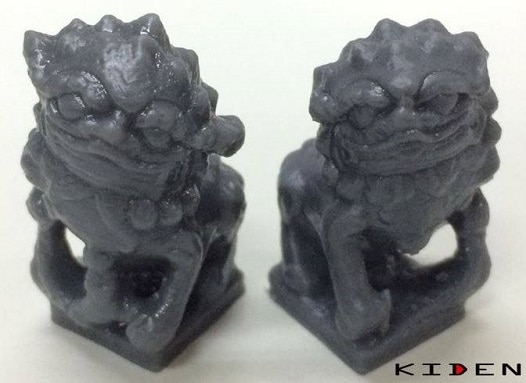 "But after all, copying is just an empty shell, and the story behind it is a precious legacy. I hope everyone can protect these stories that belong to us."
———— KIDEN Studio
KEDIN studio is still using 3D scanning to record the past of Taiwan across Taiwan, calling for attention to be paid to the preservation of cultural heritage.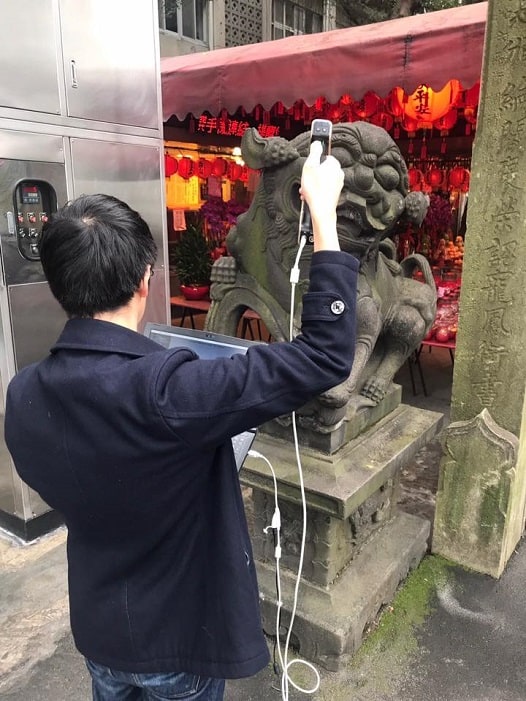 Source: https://www.facebook.com/kidendesign