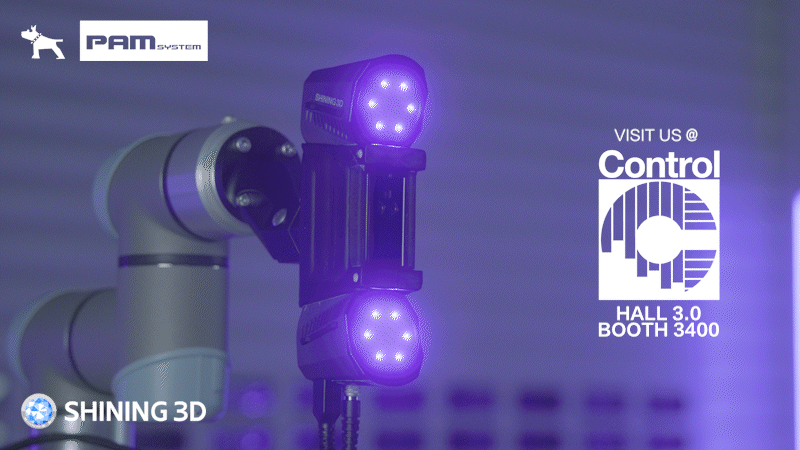 It´s time to take CONTROL!
The countdown is on for the 2023 edition of Control, the leading trade fair for quality assurance, and we are looking forward to presenting you a booth full of product highlights helping you to save time and money in your quality control projects! Reserve a spot in your calendar and come to see us:
May 9 – 12
Hall 3 Booth 3400
Stuttgart, Germany
Besides the newly launched FreeScan Combo there will be several exciting partner collaborations on display paving the way for you to "CONTROL like never before". Brace yourself for solutions tackling:
Automatization
Mobility
Flexibility
Our highly precise Optimscan 5M Plus, FreeScan UE Pro, FreeScan Trak, and our allstar EinScan Pro HD will also be on display for you to experience first-hand.
Save your FREE Ticket with our code 82ASD-H7BGM and enjoy the show! We look forward to meeting you in person!
Ticket Code: 82ASD-H7BGM
Book your booth tour with one of our experts and discover the solution that meets your needs!
Control provides suppliers and users with a globally recognized technical event strictly focusing on relevant issues. The trade fair explores all pertinent aspects in theory and offers a highly practical presentation of current worldwide offerings for useful technologies, processes, products and system solutions in the field of industrial quality assurance.
See you soon at 📍Hall 3 Booth 3400
We have cocktails 🍸!
Cheers,
Team 💎 SHINING 3D