It's time for the EXScan Pro V3.4 release. These exciting updates are FREE for the existing users who have a EinScan Pro 2X or 2X Plus. We added more functionalities to bring an easier scanning experience. Let's have a look at what new features we have in this new version:
Not only capturing color texture with the Texture Scan mode when your scanner has installed Color Pack, now we can also use the texture feature for auto aligning during scanning. This texture alignment is now available under Handheld Rapid Scan mode.
Texture alignment is helpful when you have difficulty in aligning scans that don't have much geometry.
To use the texture alignment, your device needs to be installed with the Color Pack. To access, select the Handheld Rapid Scan- New Project – Select Align Mode – Texture.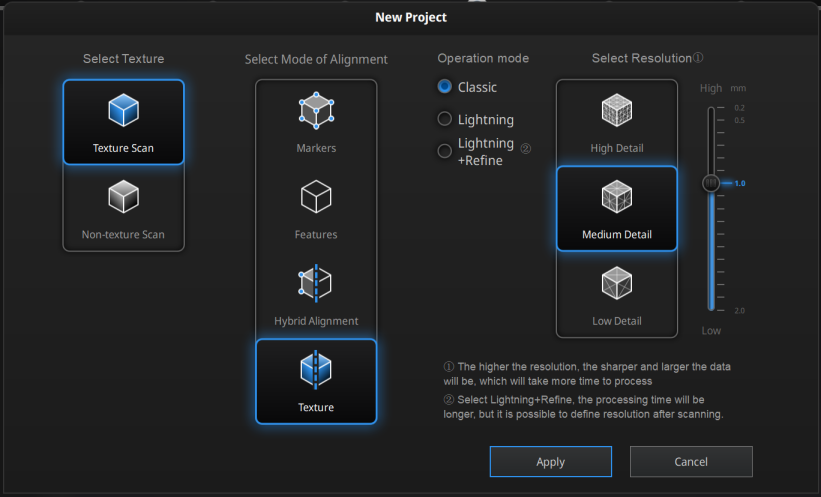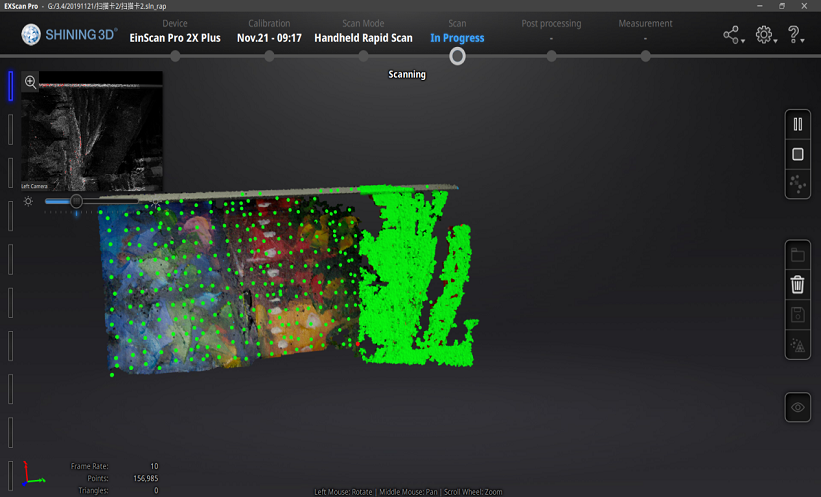 This video shows how to use the texture align:
Data List under Handheld Scan Mod
Now in V3.4, not only fixed scan, but also hand held scan can support data listing function. You can create different scans/projects under one Workspace, and edit or manually align by picking 3
common points to put scans/projects together.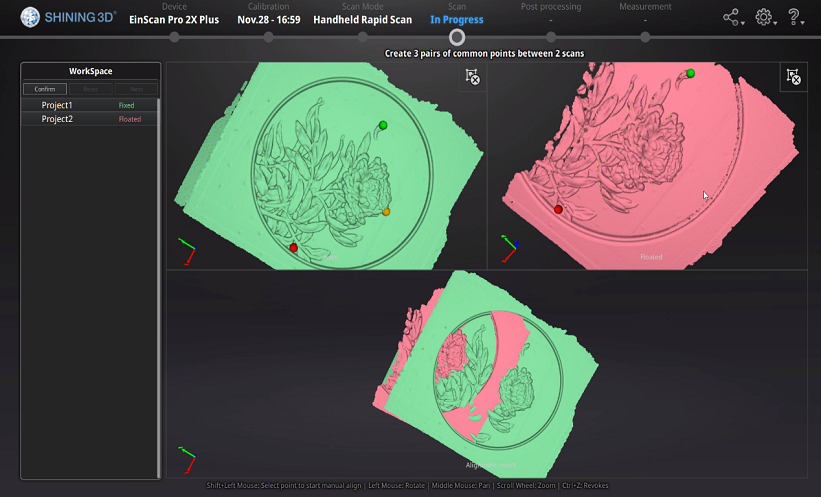 In case facing device is offline during scanning by reasons like plugs disconnected, now simply click the reconnect button and you can keep scanning the objects you previously working on instead
of creating a new project.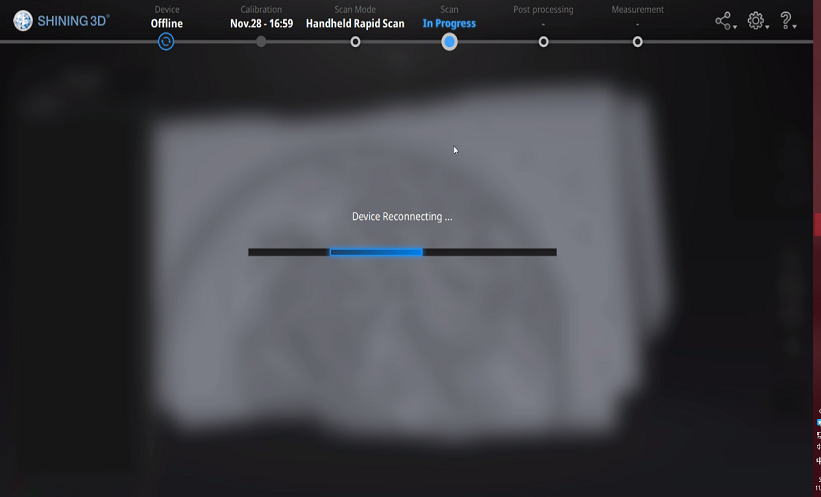 Multi-View Option for Post-Processing and Measuring
To make it easier for align 3D data, a multi-view function is added under post-processing and measuring interface. Now you can view data from multiple perspectives and place it according to your needs.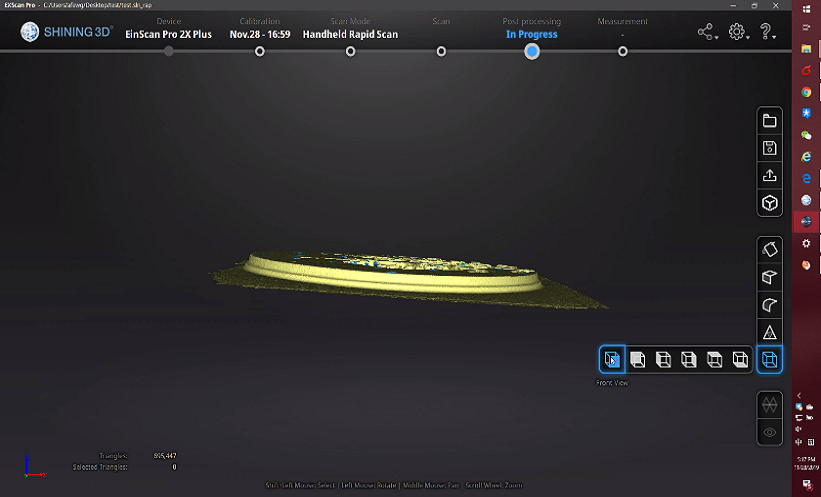 Front View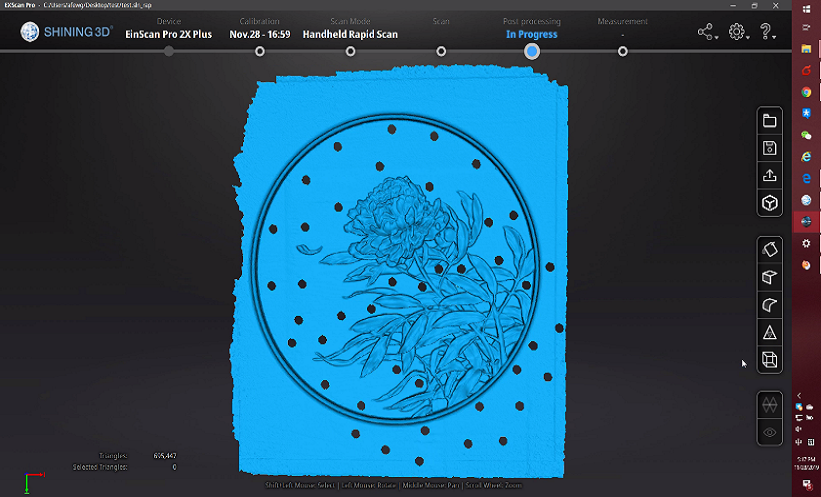 Down View
We would like to thank you for your feedback and suggestions. We will continuously improve our support for software, devices, and updates.
If you need any help installing the new version software, please contact einscan_support@shining3d.com. We're here to help.