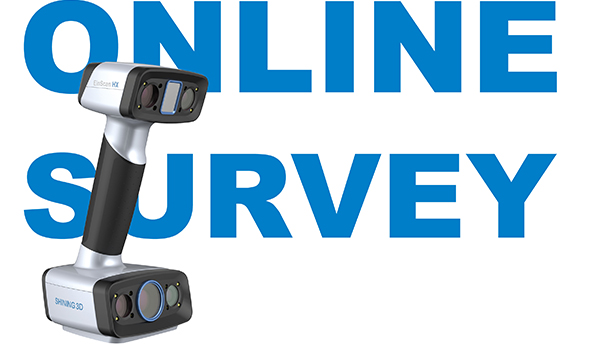 Almost one year after the launch of our EinScan H series we couldn´t be more grateful about the awesome reception of the EinScan HX in the market. We are super happy and excited to see how our technology helps all of you in your daily working lives in all types of work environments.
But we don´t want to stop here.
Continuous improvement, upgrading and most of all: listening to your requirements and developing products that meet your needs is what we are striving for. Therefore we invite you today to be a part of the future of the EinScan HX. Join us on our journey by filling in our survey.
By filling this survey, you will get a chance to win a Starbucks giftcard by email
Thank you for being part of the EinScan family and for choosing SHINING 3D!