We had a blast at AMW in Melbourne, and we hope you did too! Thank you for visiting our booth and for the opportunity to discover our 3D digitizing solutions.
We are also proud to bring our range of 3D scanners and show you our latest innovations such as FreeScan Combo, Einstar, Transcan C as well as the classic and versatile series of EinScan HX, EinScan Pro HD and EinScan-SP.
We appreciate your time and your interest in our products. We hope that our demonstrations and presentations have provided you with valuable insights and have inspired you to explore our products further. We are confident that our 3D scanners can help you improve your workflow and take your business to the next level.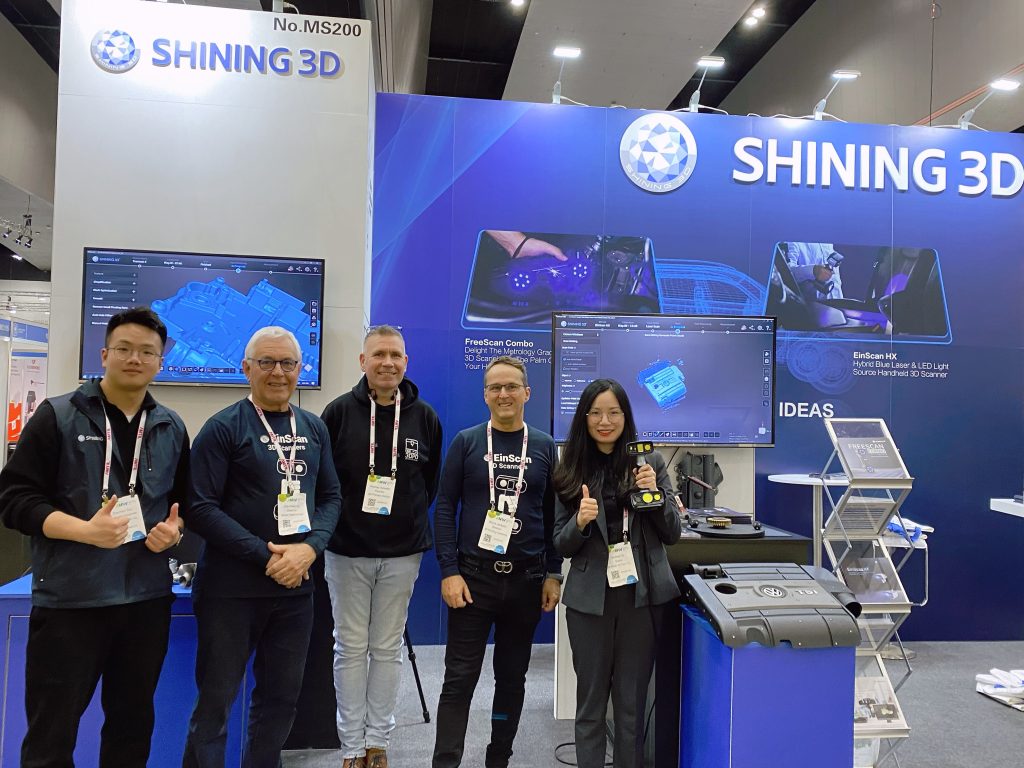 If you have any questions or would like to learn more about our products and services, please don't hesitate to contact us. We are always ready to assist you in any way we can.
Thank you again for visiting our booth at AMW and making our week a rewarding one. We hope to have the opportunity to work with you in the future and to see you again at one of our upcoming events.
Looking forward to seeing you again soon!
SHINING 3D Team