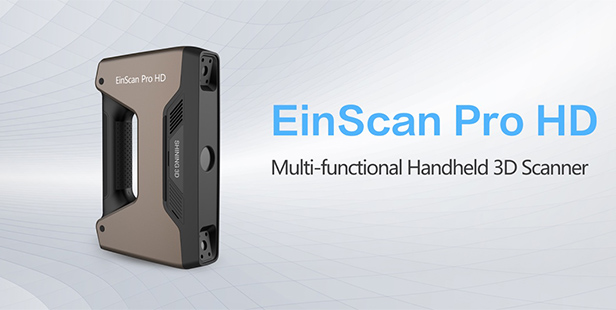 On June 16,2020, SHINING 3D launched new upgrade EinScan Pro HD handheld 3D scanner.
Inherited multi-functional and modular design of EinScan Pro series handheld 3D scanner, EinScan Pro HD further improves the comprehensive performance to extend users' scanning experience for more requirements, offering both high accuracy and efficiency. In addition, it is capable to scan a wider range of objects of dark or black color and casting metal surface, enriching the applications for 3D scanning. EinScan Pro HD is a reliable assistant for engineers and designers.
New users will find that there are high detail and classic options in HD Scan mode. This article is to explain the differences between those two options and share some tips to help beginners get started quickly.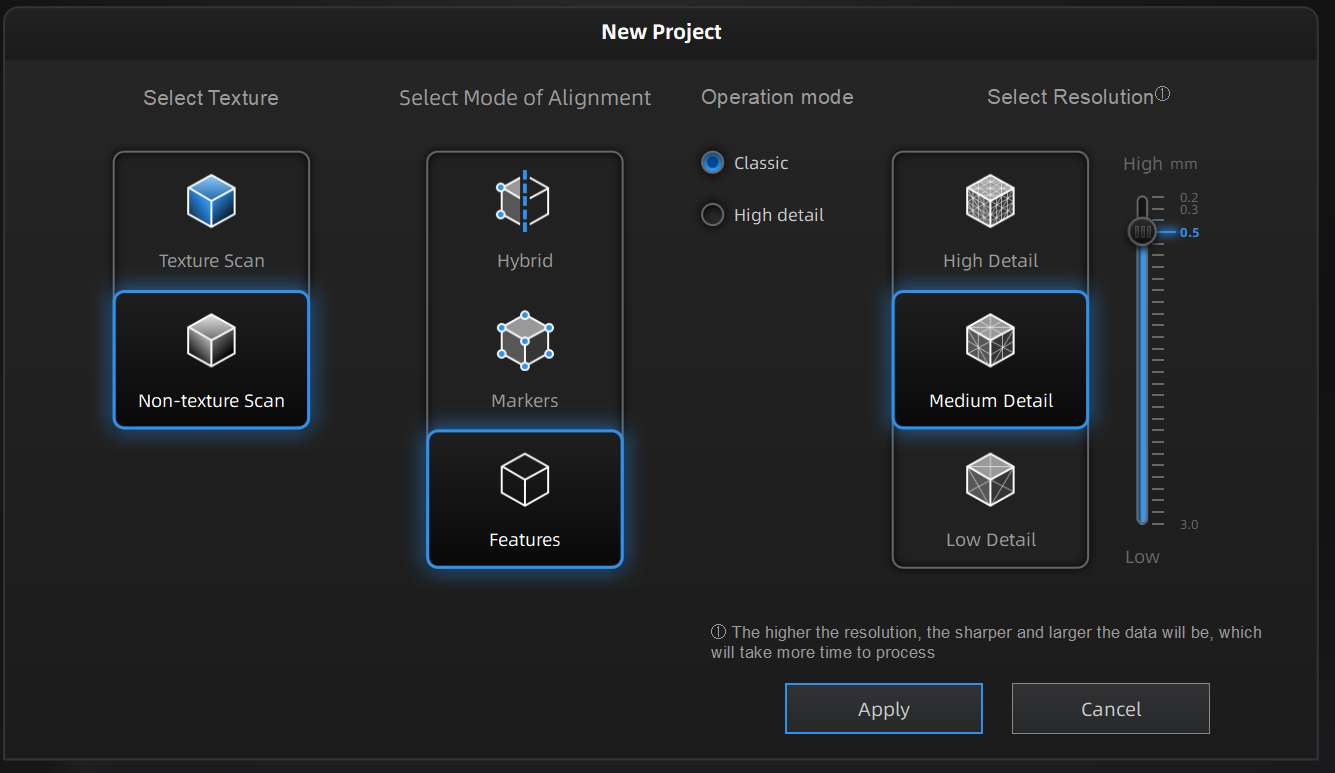 Classic:Classic scan mode
High detail:
Compared with the classic mode, the scanning is faster for small objects and has detailed data, and the scanning range is half of the classic mode.
Detailed Instructions
01 Data effectiveness
The data obtained by high detail mode is better than that by classic mode at the same point distance (resolution).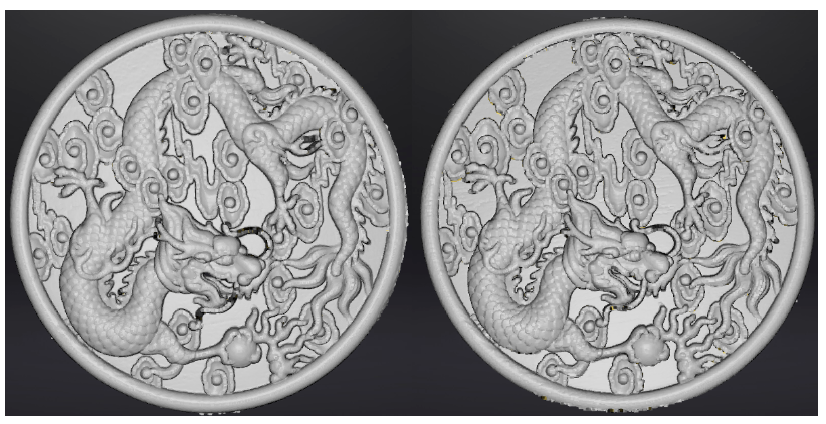 Classic mode                                               High detail mode
02 Single Scan Range
In order to obtain better data, single scan range of high detail mode is smaller than that by classic mode (green area is the single scan range).

                             Classic mode                                                               High detail mode
Summary:
For medium/large size objects, users can use high detail mode of HD Scan to separately obtain areas with higher local detail requirements,which is not convenient to use fixed scan mode) such as statue face.
For small and medium-sized objects that are convenient to use fixed scan mode, it is still recommended to use fixed scan mode (small objects are slightly more difficult to scan by handheld scan mode).
High detail mode is not recommended for larger objects if not necessary. Because the scan range is so small that it takes too much time to scan, and so many data increase the pressure of computer processing.
For objects with rare features such as large planes and surfaces, the sensitivity to features or markerswill be reduced because the scanning range is small. When this kind of situation is encountered, it is recommended to use classic mode to scan the whole object, then to use high detail mode to scan the local area, and finally to replace it with fine data through 3D System's Geomagic®Essentials software (the data is easily misaligned if directly scan areas with less features).
Simple tips can elevate the scanner function to a new level.
Have you got it?
Tips sharing continuously…