The Challenge
Today's fashionable consumers are demanding made-to-order, unique goods, such as custom-fitted garments, personalized jewelry and so on. And now even earphones are joining the ranks of made-to-measure and custom-built! D·ears is the newest star as a leading Chinese earphone supplier completely devoted to the design and manufacture of custom earphones for the high-end market. In order to create one-off, personalized headphones, they needed to accurately capture ear canal shape data from each of their customers in a simple, speedy process.
The Solution
D·ears is now winning hearts, minds and ears delivering custom-fitted earphones with the help of the EinScan-S 3D scanner from SHINING 3D.
Our story starts when Zhenlong Ma and Jack, two architectural designers from Shanghai started to notice that 3D printing was appearing on architectural websites. Gradually, it occurred to Zhenlong Ma that this may be the right time to invest in a new business venture. Zhenlong mused, "After work or on weekends, I would attend 3D printing seminars with my partner, Jack. We gained important insight into the opportunities offered by this new technology."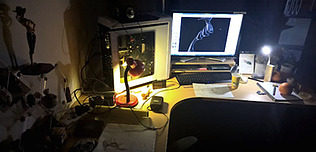 "At the seminars, we found that most of the other attendees were material or mechanical engineers, programmers or salesmen. They focused entirely on material selection, equipment choices and 3D print services but nobody was paying attention to the design side of 3D printing." After much consideration, Zhenlong and Jack solidified their business plan and left the construction industry to start their new business, Hex Design Studio, known know as D·ears.
During their business planning, Zhenlong and Jack had thought long and hard about their future business opportunities. They knew that 3D printing technology has had a dramatic impact on many traditional manufacturing areas, such as clothing and food. Both designers had greatly improved their modeling capacity and gained expert knowledge of CAD from their experiences in the construction industry. So, based upon their know-how and in order to gain a competitive edge, Zhenlong decided to build their business on the design of custom-made earphones and jewelry.
The Result
Zhenlong and Jack decided to focus entirely on the design and manufacture of custom-made earphones using additive 3D manufacturing technology. They chose the EinScan-S 3D Scanner to acquire individualized, delicate 3D models of human ears and they would base each custom Hear Infinite headphone on these uniquely-captured models.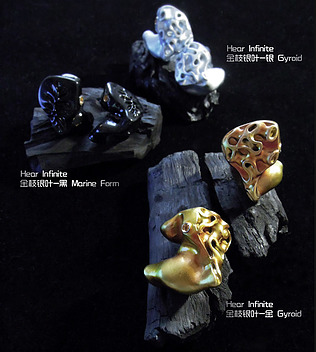 So far, their products have been successfully crowdfunded on JD.com (the largest B2C online retailer in China ) and they won second prize in the First China's 3D Printing Ideal Contest.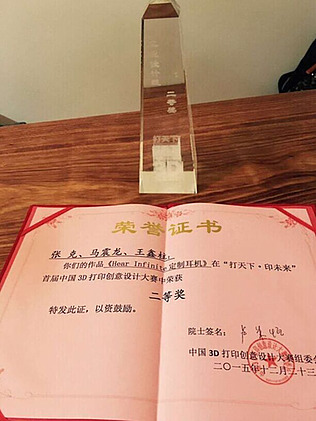 D·ears is now a vibrant, thriving business with a reputation as a leading supplier of deluxe, custom headphones. SHINING 3D is proud to play a role in the growth of a new business enterprise where a creative idea became reality thanks to 3D scanning and printing.
【Production Process】
Principle: Use a 3D scanner to scan the pre-made ear impression in order to create a precise model of the earphone's superficial shape. This process ensures perfectly matched 3D earphone fit.
Product:EinScan-S 3D Scanner from SHINING 3D
The first step is to take an accurate ear channel impression in a sterile, clean setting.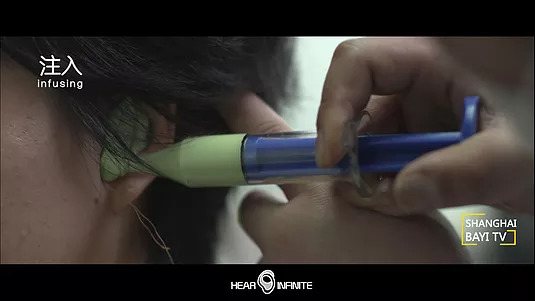 Once the ear impression is removed and cured, we have the general shape. After some light trimming and polishing, we achieve a detailed sophisticated 3D core shape.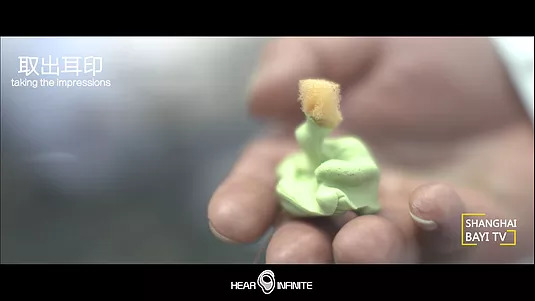 Then we use the EinScan-S desktop 3D scanner to capture the finished shape. All we have to do is "point and click" and the scan process turns our real world ear-channel impressions into 3D digital models on our computer. Our EinScan-S was designed to capture accurate 3D data so all our digital models are 3D print-ready without requiring any additional editing or optimization.
The EinScan-S is equipped with both automatic and free scan modes and we can easily switch between either scan mode. For our ear impression shapes, we use the rotational turntable scan which takes less than 3 minutes to complete. This is 3 to 4 times faster than any other competitive 3D scanner and really increases our design productivity.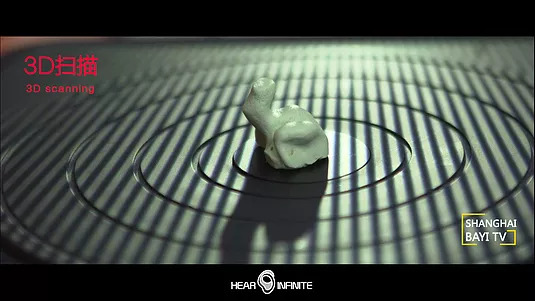 Occasionally, we will use modeling software to make fine adjustments to the model.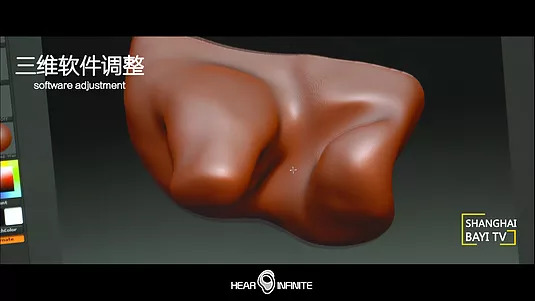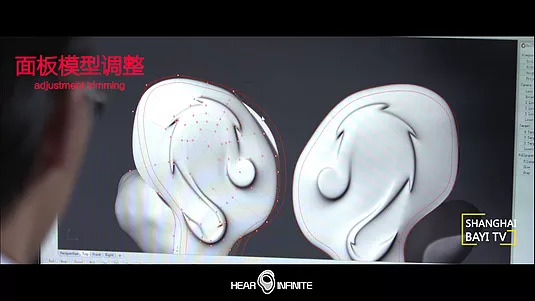 The next step is 3D printing of the finished digital model using a photosensitive resin.
The final stages of manufacturing require manual piercing and edge processing. After assembly, the headphones are run through vigorous quality and sound frequency testing. Many Hear Infinite earphones are fully customized with artistic touches such as, spray-tinting, detailed hand painting, diamond-studding and so on. Pack the finished headphone in an elegantly engraved box and you have it… a made-to-order, customized Hear Infinite earphone is now ready for a lifetime of luxurious, listening pleasure!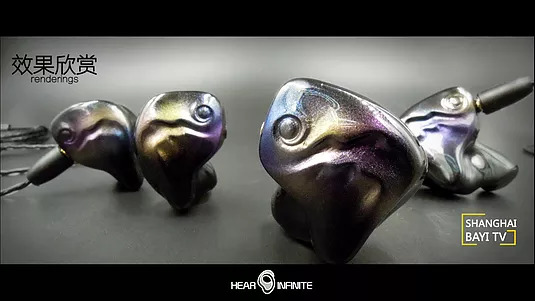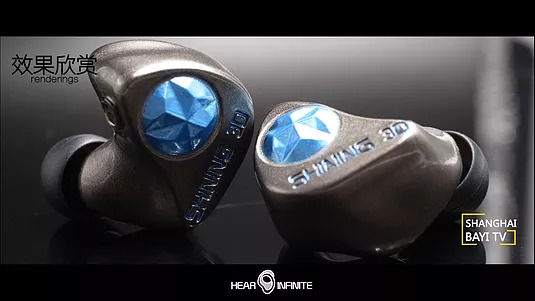 The D·ears company uses the entire spectrum of 3D scanning, modeling and printing to create a compelling vision of custom consumerism. SHINING 3D is proud to provide this limitless technology for people to develop their creativity while achieving their dreams.
SHINING 3D Team
Email:sales@shining3d.com
TEL:+86-571-82999050
Facebook: www.facebook.com/shining3d
Twitter: www.twitter.com/shining3d
Company: www.shining3d.com