Source: http://www.buroruig.nl/
Intro:

About Ruig
Buro Ruig is a design agency founded in January 2016 by Peter Overgaauw and Ivar Kraaijevanger. Our products are designed and produced using rapid prototyping techniques such as 3D scanning, 3D printing, milling, and laser cutting to provide customized solutions to their our clients. The Einscan series is one of the many products used to provide the high level of service that our customers have come to expect.
The first proprietary product from Buro Ruig is De Vliegtuiglamp, which is expected to fly into the market and take it by storm. Apart from that, Ruig has also built a 3D scanner set-up, that is capable of 3D scanning people from head to toe.
​
These techniques enable Ruig to design and bring to life custom projects quickly and efficiently in both smaller and larger runs. The rapid prototyping techniques really help our projects come to life quickly and efficiently.
Client-Fatboy    https://www.fatboy.com/
A Dutch design brand offering indoor and outdoor furniture and home accessories. An iconic style, quality designs, and a wide range of products including beanbags, lighting, outdoor and indoor lounge furniture and Lamzac make them stand out.
Customer Story
Fatboy asked us to build a 3D digital library for use by architects and designers when designing interior spaces. This would provide the architects and designers with an easy way to incorporate Fatboy's products seamlessly into their designs. It was therefore important that their products be digitally available and accessible in 3D. A number of products were already drawn in 3D by Fatboy. These were simplified and then coloured.
The various Fatboy products (including the famous beanbags) that were not available as 3D models, had to be scanned 3D. We scanned these products using the Einscan series handheld scan modes. From there we processed and coloured the 3D scans of the products in Z-Brush to make the beanbags appear as realistic as possible. The result was a truly authentic and realistic model to be used by Fatboy and their design team. The amount of time saved, and the authenticity of the models is something we were only able to achieve by using a professional 3D scanner. The Einscan series delivered the results we needed.
The models are available through Fatboy.
Process:
3D Scan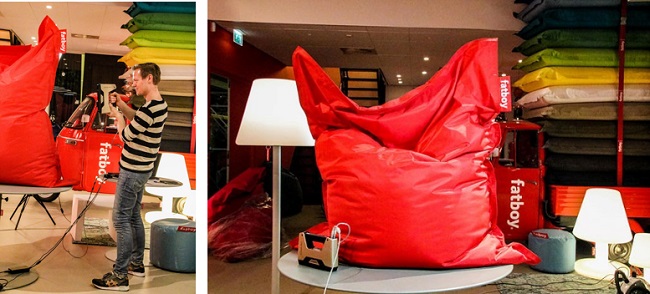 Edit and design in Zbrush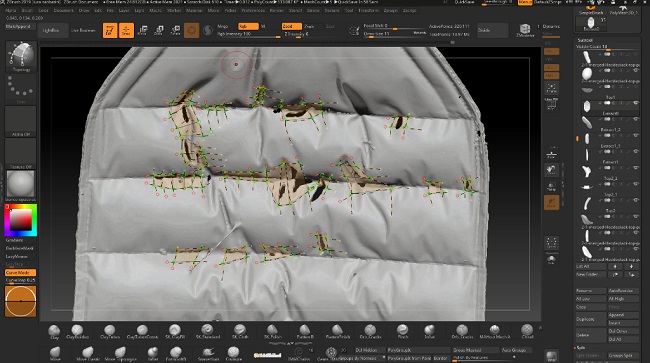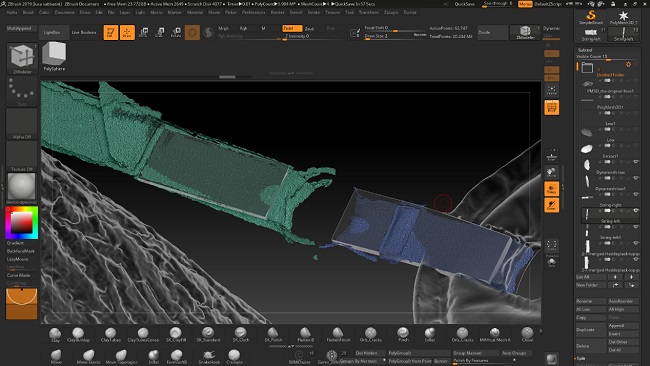 Final 3D data