In the automotive industry, carrying out the planned aesthetic design represents great challenges, especially when it comes to the application of electrostatic coating in two or more colors.
For this reason, it is necessary to use caps and masks to prevent the paint from touching the parts that should not be colored, but there is currently no solution on the market that can be customized with a mask.
High operating costs and material waste
RASEC is a company specialized in 3D printing and works with different materials and printer sizes that allow them to offer adaptable solutions to the requirements of each customer.
RASEC has a customer dedicated to the manufacture of rims for tires. This company manufactures hundreds of different designs of rims, some of them must have black electrostatic paint in different areas, and others must be without paint.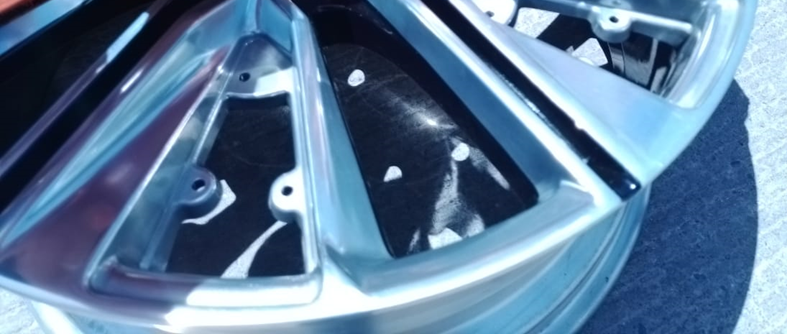 These designs represent great challenges, since there is no customized solution on the market for masking the faces that should not be painted, so personnel must be assigned to manually cover the areas that should not be painted, which generates high operating costs for labor and material waste.
EinScan HX Workflow – Geomagic Design X
RASEC recommended designing and manufacturing reusable templates for each rim, but in order to do this they then needed to obtain CAD models of the rims in order to 3D print the masks.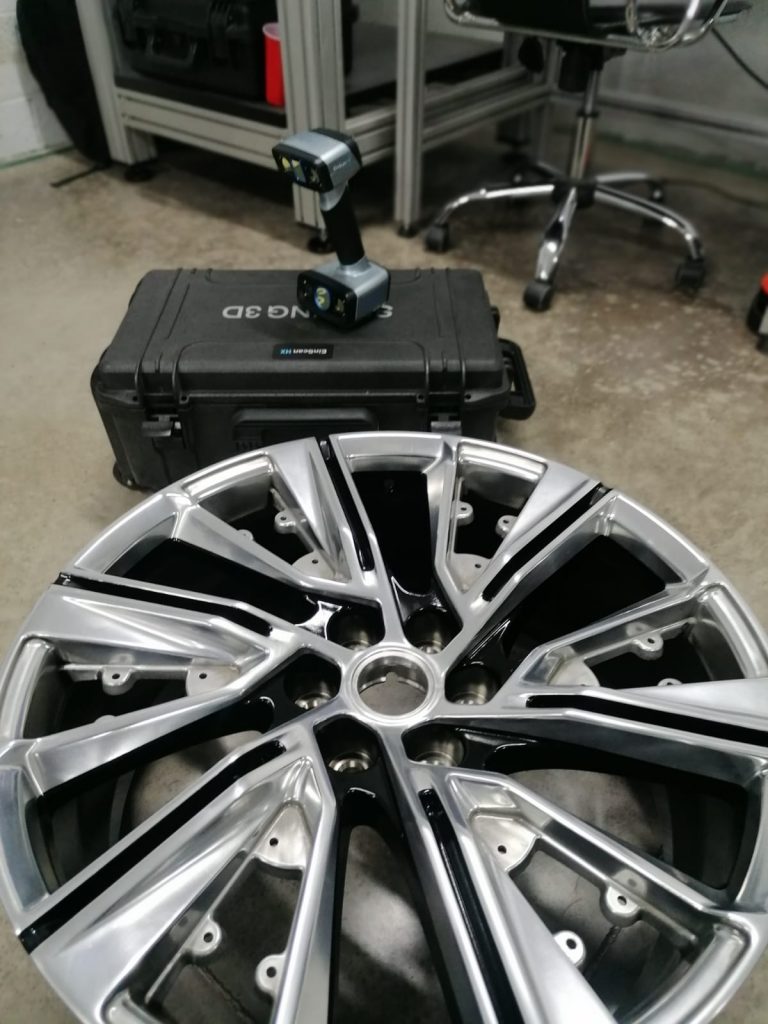 Since these are high gloss parts, they decided to use EinScan HX Hybrid Blue Laser & LED Light 3D Scanner, which captures the details even if the rims are bright and dark in color.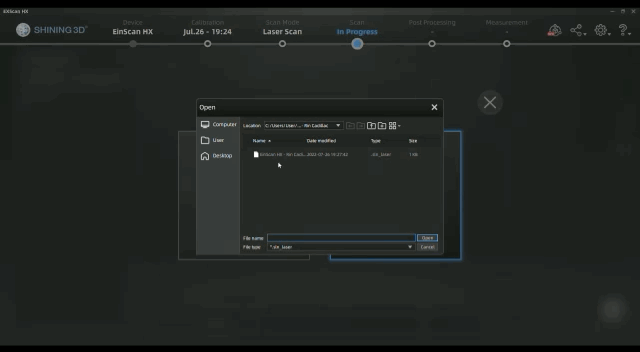 Once they had a complete scan, they sent the point cloud to Geomagic Design X to be able to process the file and make the necessary adjustments to create a mask that would cover the parts of the rim that should not be colored.
With the help of Geomagic Design X, they were able to eliminate the parts of the rim that should be colored from the CAD model.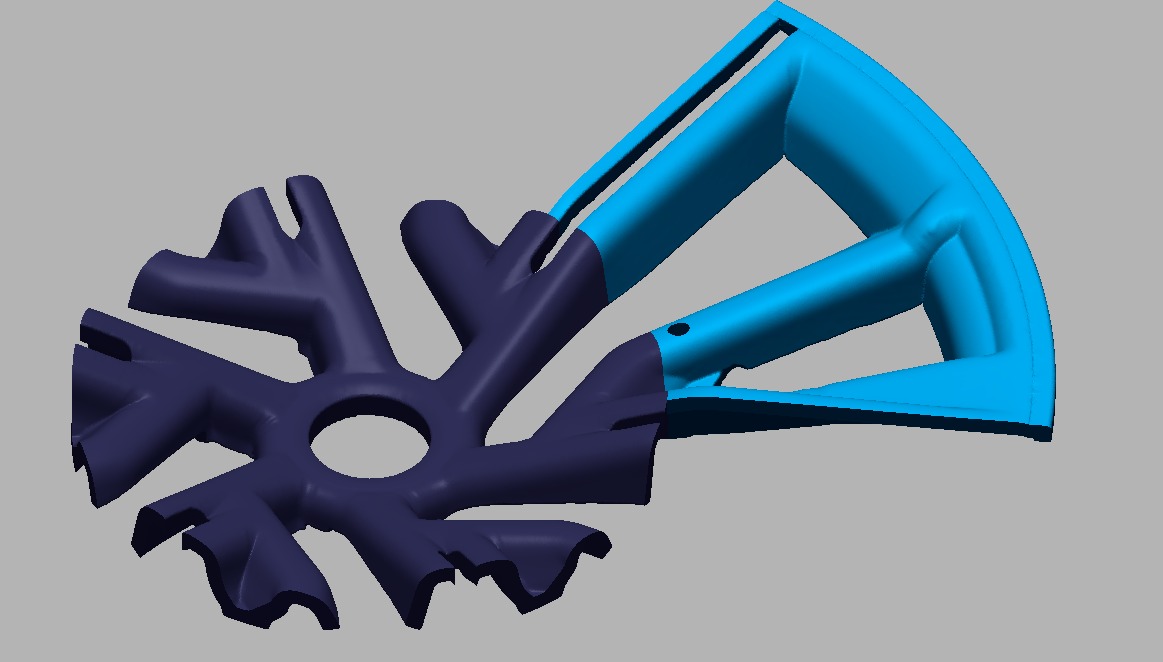 Geomagic Design X also allows the model to be printed in several parts, due to the limited working area of the 3D printer, which must be printed in parts so that they can be joined together later.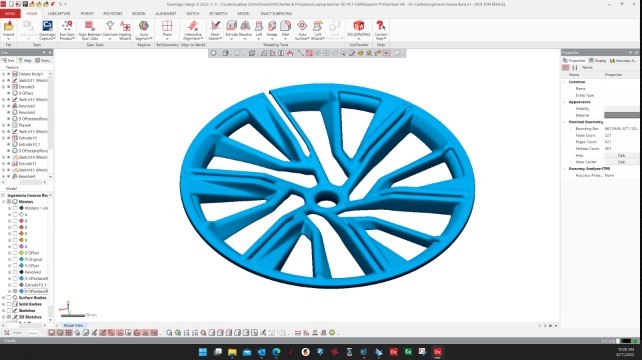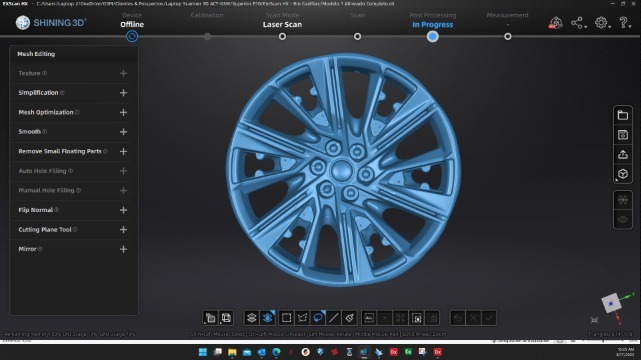 MORE SAVINGS, LESS POLLUTION
Now the customer can use his mask to apply paint without the need to assign personnel to cover the areas free of paint, in addition, these templates can be reused thousands of times, this translates into considerable savings and a great environmental impact by avoiding waste of plastic materials.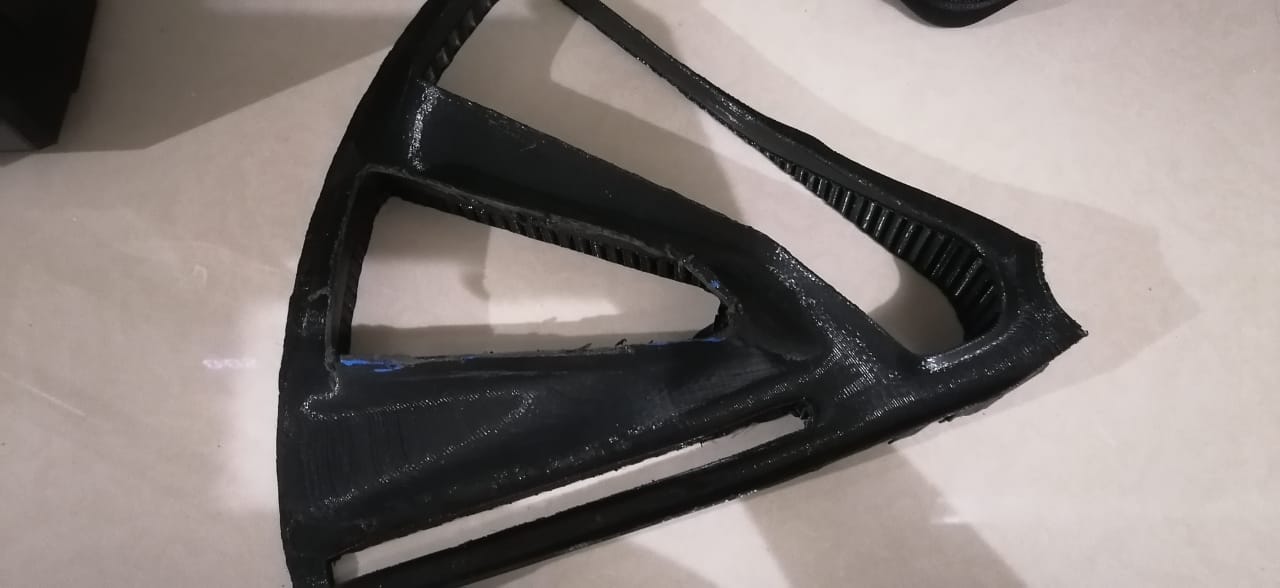 Source:GSM Design Technologies
Learn more: http://www.gsmdt.com.mx/