Personally tailored manicure? Intelligent wearable device by adding the chips? It totally sounds fictitious. But now 3D scanning and 3D printing can turn it into reality. Recently, one Japanese appliance giant crosses the industrial boundary to enter into the manicure industry via collaboration with SHINING 3D. Through EinScan-Pro 3D Scanner, the company allows manicure customized to specific nails of each lady. Convenient, alluring, firmly attached in place, most importantly it also makes feasible the identity authentication.
It is a truth universally acknowledged among girls that manicured nails are eye-catching but easy to fall. Since nails vary greatly to each person, the manicure piece by mass production cannot perfectly cling to the personal nails, leaving great possibility of falling off.
In the Japanese market prevailed by manicure, the giant appliance maker pinpoints the business opportunity and decides to realize personalized manicure through 3D scanning technology. Upon investigation of several scanners available on the market, the giant appliance maker selects the handheld EinScan-Pro 3D Scanner by SHINING 3D to output accurate stereoscopic data for manicuring.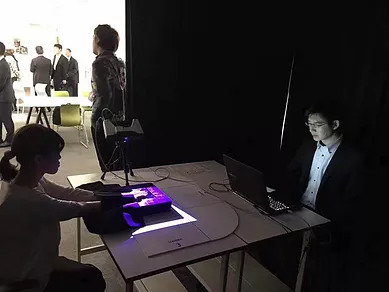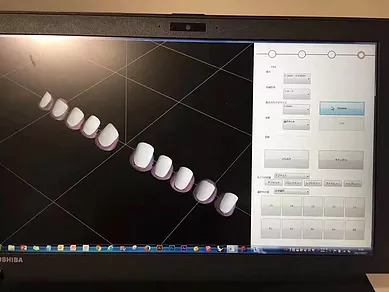 Then, pattern is designed upon the stereoscopic data acquired and manicure piece is worked out by the 3D scanner. Upon completion of the last link of coloring, an exclusive nail piece is thus brought into being. The customizing initiative has also been concerned and reported by NHK News Channel. Speaking of the scanning results, the fixed scanning mode by EinScan-Pro outperforms all, which makes every detail of the nail edge visible.
The famous American testing website iReviews has already given favorable comments on the scanning performance and scanning mode applications of EinScan-Pro. "The EinScan-Pro is the first multi-functional handheld scanner that has a single-range accuracy less than 0.05 mm. If the object has enough details, the EinScan-Pro will automatically align multiple scan meshes to form a perfect 3D model."
In fact, the giant appliance maker has revealed in the interview that the introduction of 3D scanning technology can not only customize the nail pieces but also save the nail data of the client. For requirement of manicure service, the user may first pick up the adored pattern online and show to the manicurist, and then go to the nail salon to have your exclusively opted nail piece equipped. One member from the Commodity Arrangement Department of the appliance giant said, "This service offers attractive nails to women who have no time to visit the nail salon."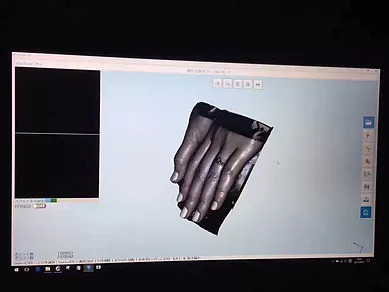 It is reported that experiencing activity free of charge has been staged by the giant appliance maker in Tokyo from 7th day this month, with exclusive nail maker set in shopping malls. The customization service is scheduled to be fully put into market this year. This project costs over one year from conception to coming in place. As an essential link, 3D scanning plays a very important role. Looking ahead, the giant appliance maker also conceives to equip IC chip on the nails for identity authentication at entrance of concerts and theme parks, thus perfectly coupling manicure, 3D scanning and 3D printing with intelligent wearable device.
About SHINING 3D:
SHINING 3D provides a wide-range of 3D digitizing and printing solutions including 3D scanners, 3D printers, material, design and manufacturing services, as well as a fully-established network cloud platform. Shining 3D focuses on the fusion and innovation between 3D scanning and printing technology. The company provides integrated equipment and service solutions for industrial manufacturing, education, bio-medical treatment and much more. With more than ten thousand customers worldwide, Shining 3D receives positive reviews from well-known companies such as: Intel, Bosch, Adidas, Panasonic, China Southern Locomotive, SVW, BAIC MOTOR and Autodesk. For more information visit en.shining3d.com or einscan.com.