For photography and 3D scanning, specular reflections are a constant challenge because of how they will affect the quality of your final results. Cross-polarized 3D scanning, however, makes it simple to overcome these barriers. Damani, our EinScan ambassador, will demonstrate how to handle them today.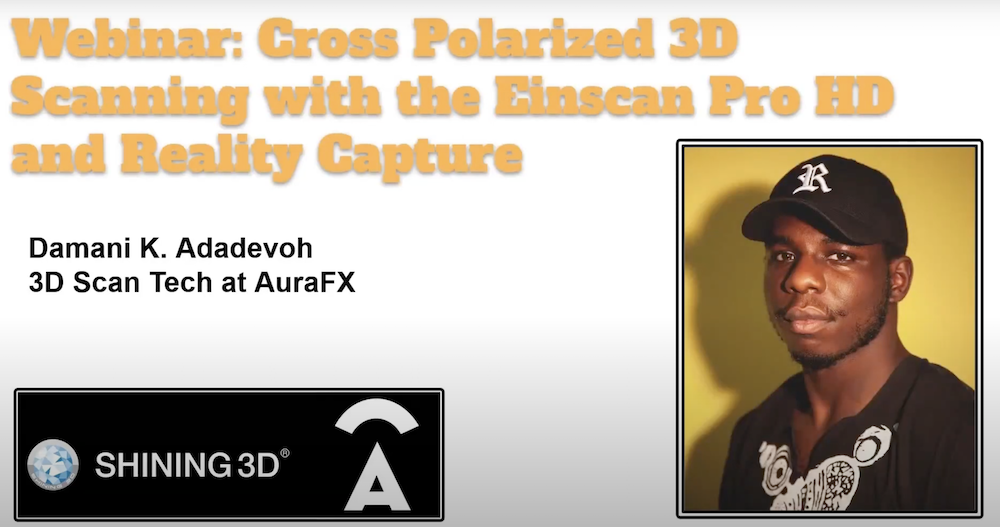 Damani Adadevoh​ (www.Instagram.com/falsedeities) is a Jersey City-based designer and 3D artist specializing in 3D scanning technologies. He is currently employed full-time with AuraFX as a 3D scanning technician. AuraFX provides 3D scanning services for the film and games industries.
One way to combat specular highlight reflections is by the use of cross-polarization photography. Cross-polarization photography is a technique that enables us to manage, filter out, and eliminate all specular reflections from our images. This leaves us with an image with flat color information that can be used to produce diffuse maps devoid of highlights or shadows, one of the elements for physically based rendering (PBR) materials. They are the industry standard computer graphics framework and methodology enabling artists to produce reproducible photorealistic results.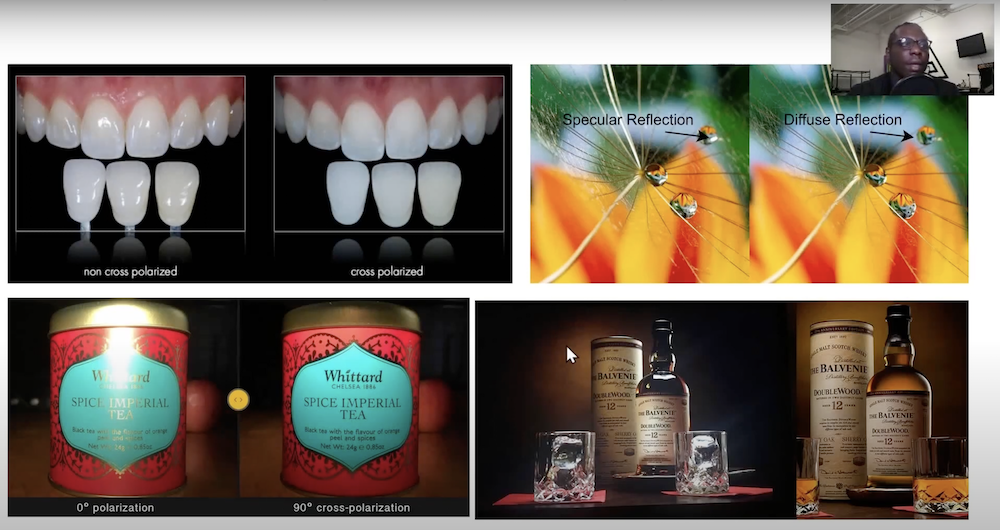 There are many workflows to produce cross-polarized photographs. Damani shows his workflow utilizing three necessary tools and 2 optional tools for his personal capture procedure. For the mandatory tools, our ambassador suggested a DSLR camera (Canon 5D Mark II), a light source (Godox Witstro AR400 Ring Flash and Trigger), and some linear and circular polarizer filters as essential instruments. There are also some recommended gadgets: a remote-control motorized turntable for smoother photogrammetry scans, and an X-Rite color checker for accurate color calibrations. And finally, the necessary software applications, such as Reality Capture, Cloudcompare, or Geomagic Essentials cannot be overlooked. To get even better results, you can even use Darktable or Lightroom for color management.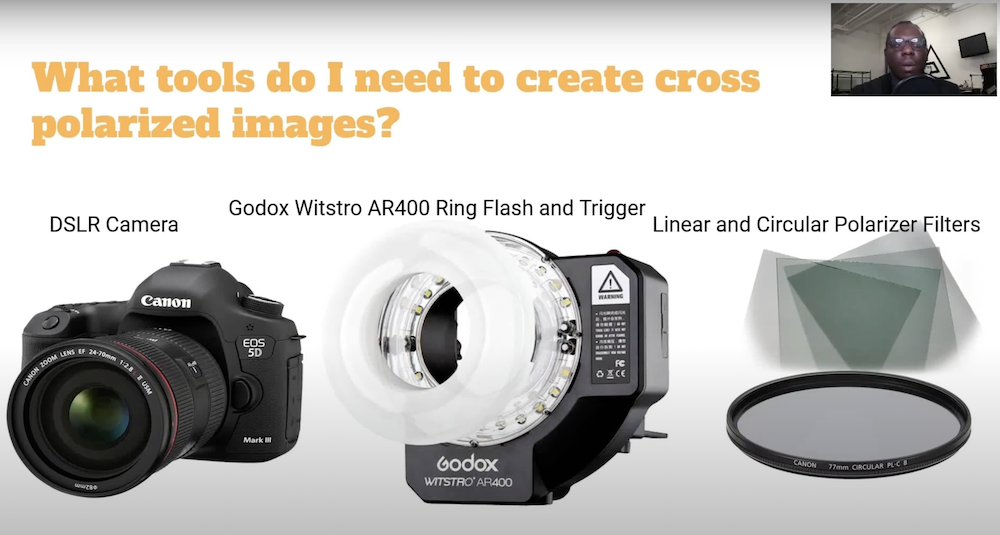 With the above hardware and software, you can first place the object that you would like to scan on the remote turntable and the filters in front of the camera's lens. Then, with the assistance of the remote-controlled turntable, take 3 rings of images in 10-degree intervals for 360-degree shots of the object and you will probably get a series of photos, nearing 100 images in total, of the same object but in various angles. Finally, you can combine and align them manually in the photogrammetry software, Reality Capture.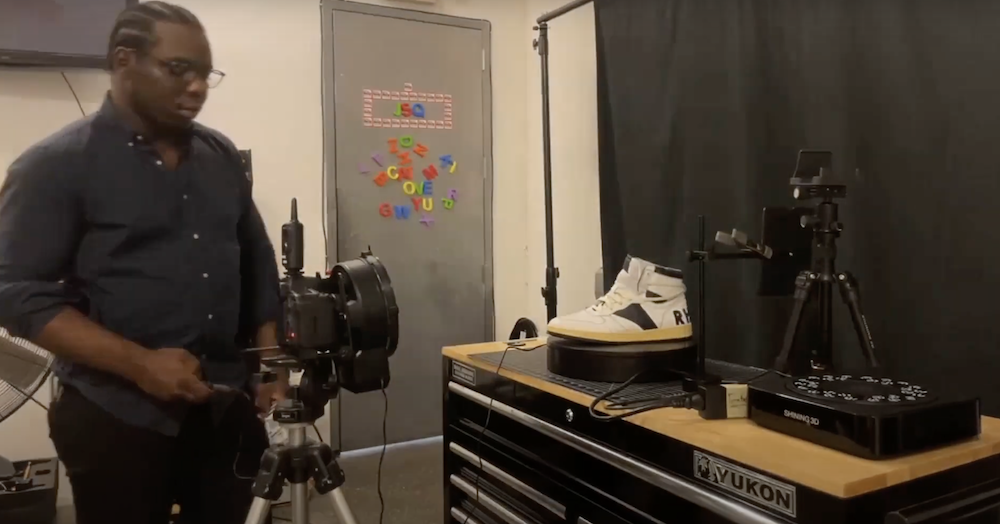 Despite this photogrammetry-based process above, Damani still recommends users use EinScan Pro HD to digitalize items for high-resolution geometry in addition to cross-polarized images. All have to do is only two steps: place the target on the computer-connected turntable, and press the "start" button on the scanner, that's it! The turntable will rotate by itself while Pro HD will capture the image every time after the angle changes and align the images to a digitized 3D object automatically. After obtaining the digital twin, you may head to Cloudcompare for alignment and finally Reality capture to make your final texture protection.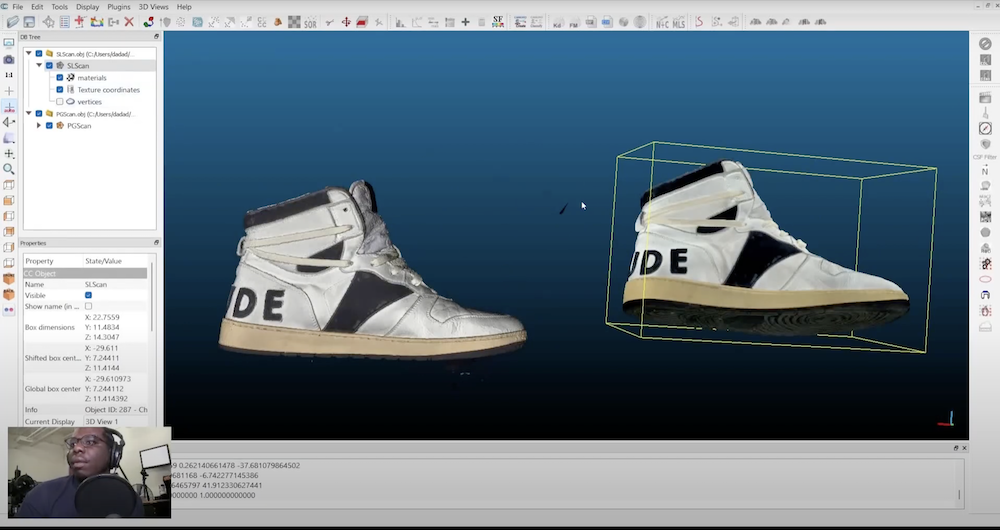 You can view the webinar recording at "www.einscan.com/webinar-salon/" if you would like to learn more about the procedure.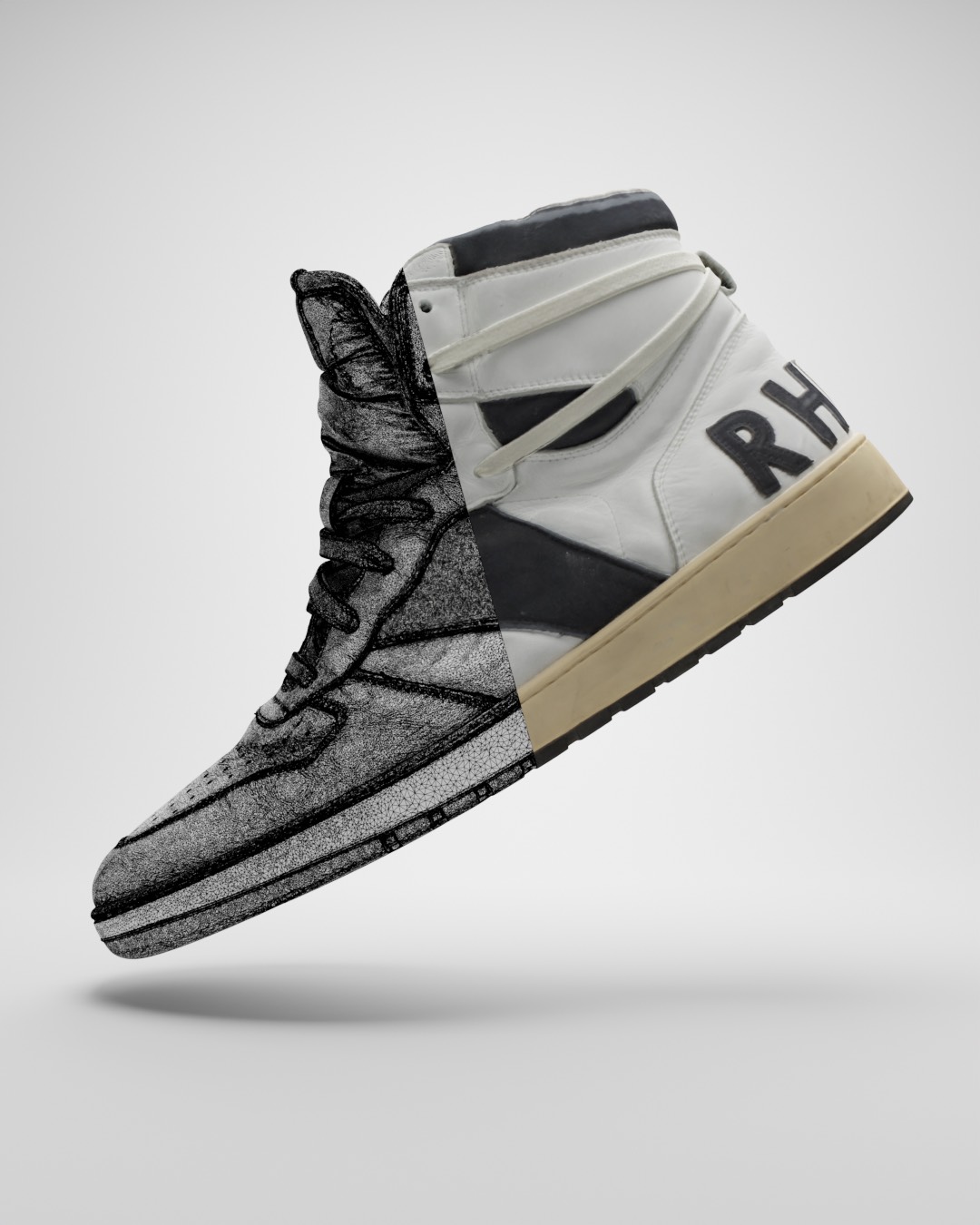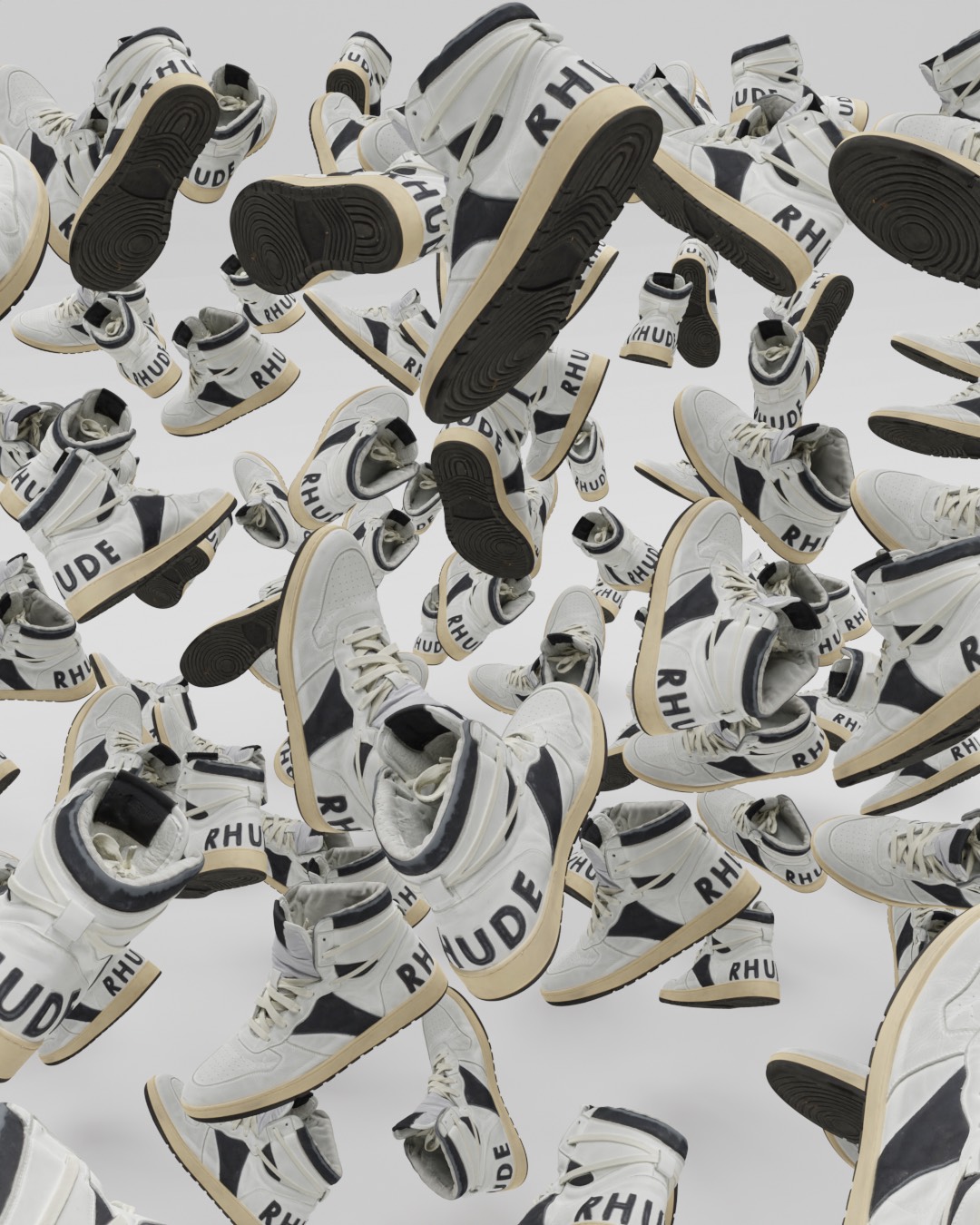 * All images courtesy of Damani Adadevoh, and are published with permission.