Singapore, a marvelous modern country where diverse cultures coexist and show their respective charms, attracting visitors from all over the world. If you walk down the street, you cannot miss this store, unlike the city's modern facilities, it displays a wide variety of exquisite and colorful effigies of Taoist and Buddhist deities. Say Tian Hng Heritage Workshop is said to be the last surviving workshop in Singapore where Chinese effigies are handmade and restored entirely by traditional methods.
This case study explores how 3D scanning optimizes the preservation of effigies to properly protect the handicraft heritage and pass on valuable culture.
Challenge of Say Tian Hng Heritage Workshop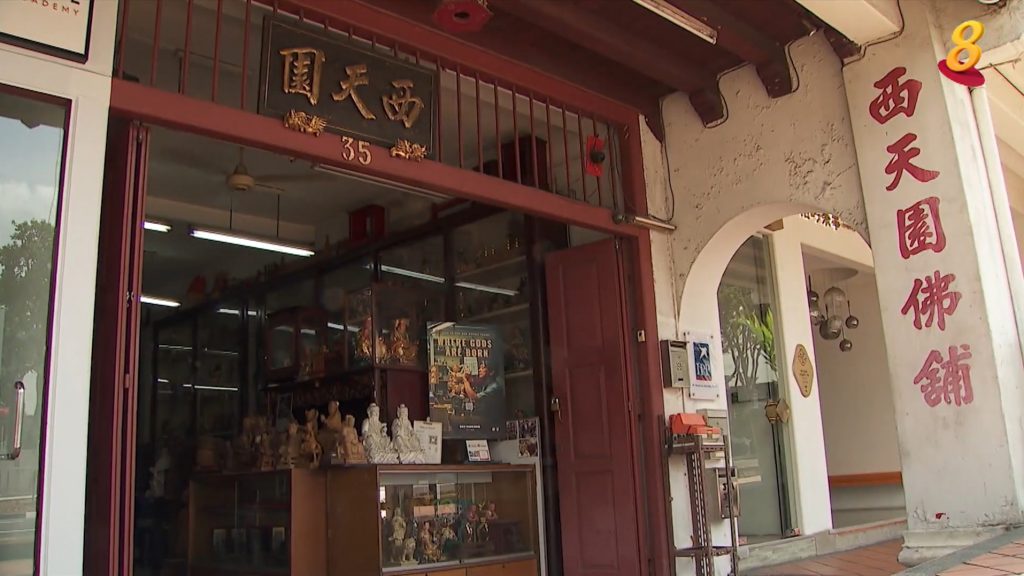 The business' beginning may be traced back to 1896, when several members of the Ng family traveled from Kinmen Island, off the coast of Fujian Province in China, to Singapore to open their family shop. Tze Yong's father, Ng Yeow Hua, and grandmother, Tan Chwee Lian, are now in charge of this effigy shop.
Although the craft has been recognized by the Singapore government as an important cultural heritage, it is in fact in danger of disappearing:
1.Learning difficulties. The apprenticeship system leads to difficulties of requiring holistic understanding of the entire statue. Apprentices of the effigy maker tend to learn only one part of the effigy, so it is difficult for them to make it independently in a short period of time, which makes the art susceptible to loss.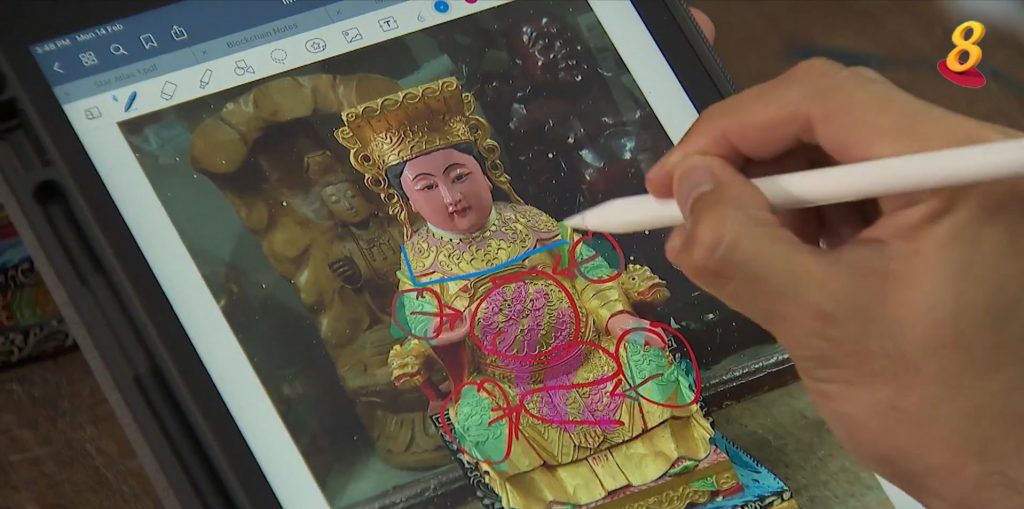 2. Experience-dependent production. When using some old statues for redesign and production, it was found that these effigies were worn or even mutilated, which also made it difficult to reproduce them. Therefore, the reliance on the memory and experience of the master to recreate the pieces was tremendous.
3. Impossible mass production. Both Chwee Lian and Yeow Hua continue to handcraft effigies of deities from teak or camphor wood blocks – a complex and painstaking process that can take up to several weeks to complete, making it difficult to mass-produce such effigies.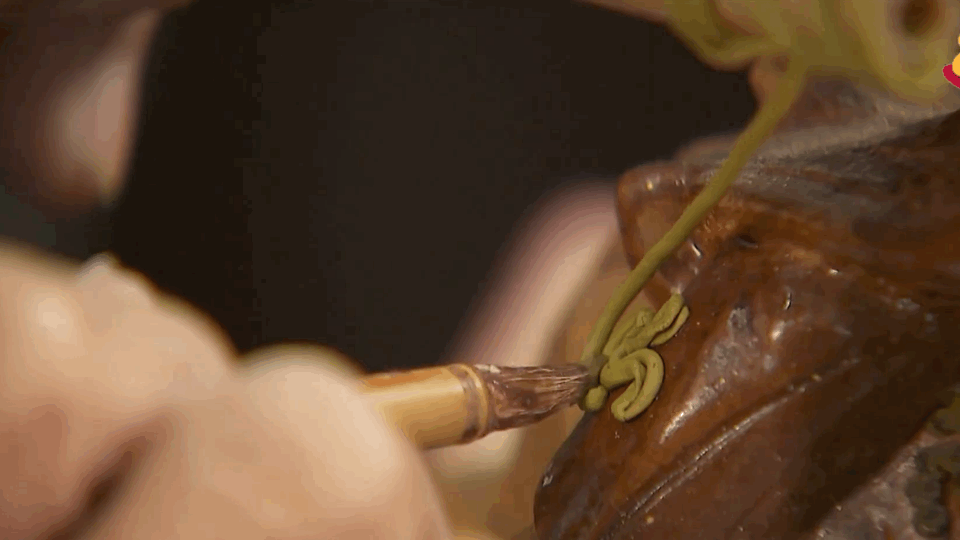 EinScan helps preserve cultural heritage
To help preserve this ancient craft, Tze Yong introduced the EinScan HX Hybrid Blue Laser & LED Light Source Handheld 3D Scanner to this century-old effigy business with the help of the support of the Singapore government. Currently, this scanner opens up many new possibilities for their family business.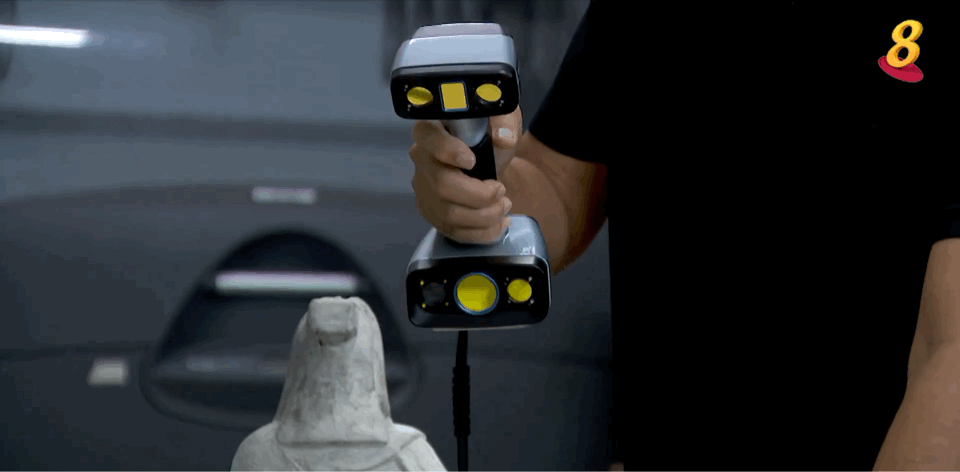 Unlike traditional manufacturing instruction, the 3D scanned model breaks through the boundaries of space and time; it can be transferred online without restriction and scaled up in software. The maker can study the details of the effigy with true-to-size detail data, as well as the post-deconstruction and redesign of the effigy. The digital models can also be displayed online, allowing people across the world to experience the unique charm of the effigies in all aspects and making it possible for future online AR/VR shopping and remote order placement.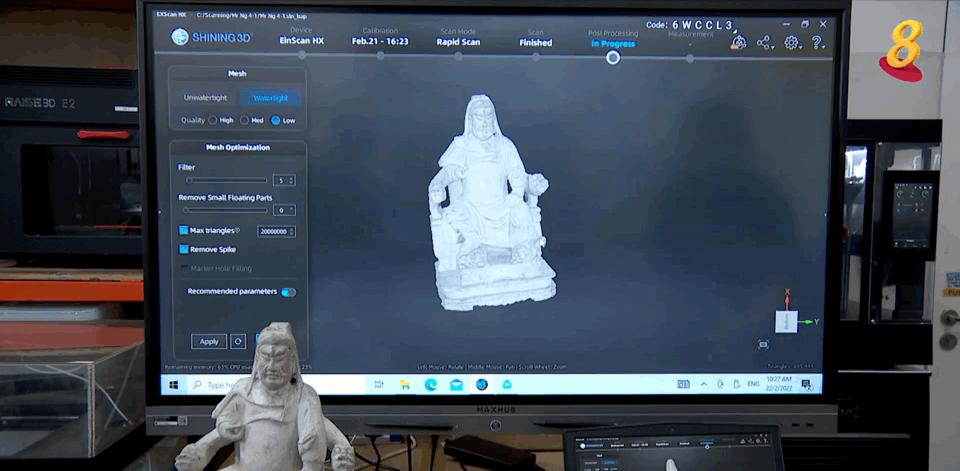 How 3D scanning is solving the preservation problem
Tze Yong firstly used SHINING 3D's EinScan HX 3D scanner to obtain high-precision 3D data models of dozens of statues in the store. The models were then categorized and stored as an archive for easy subsequent viewing.
Meanwhile, Tze Yong also plans to design new mythological figures based on these traditional effigies and present them through 3D printing. This will not only meet the needs of different size requirements, but also reduce the cost of trial and error for new products, greatly reduce the uncertainty of manual production, and create new value for his ancient store.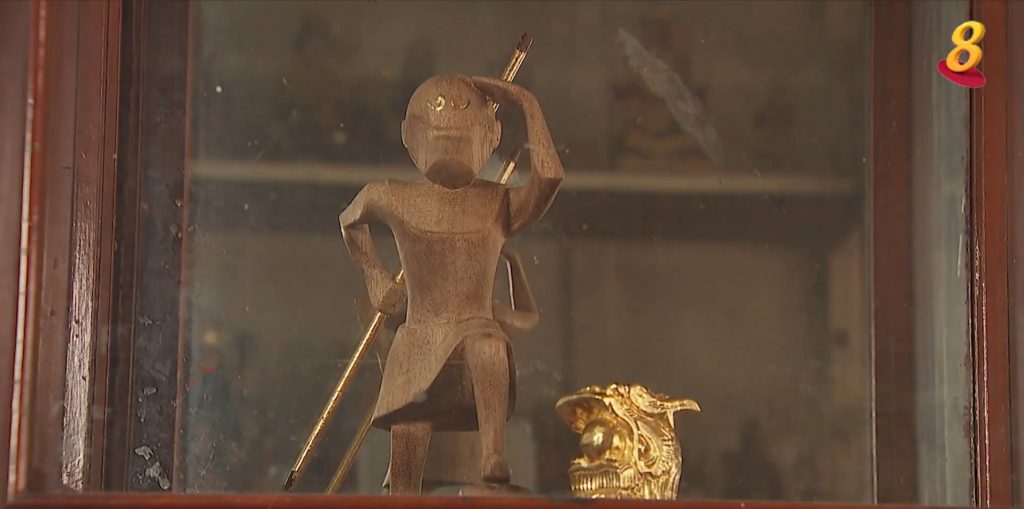 The use of 3D digital technology is not an abandonment of traditional handicrafts. Tze Yong mentioned that there is still a lot of follow-up work needed to make the effigy, and the figure's demeanor and smile rely on artistic techniques.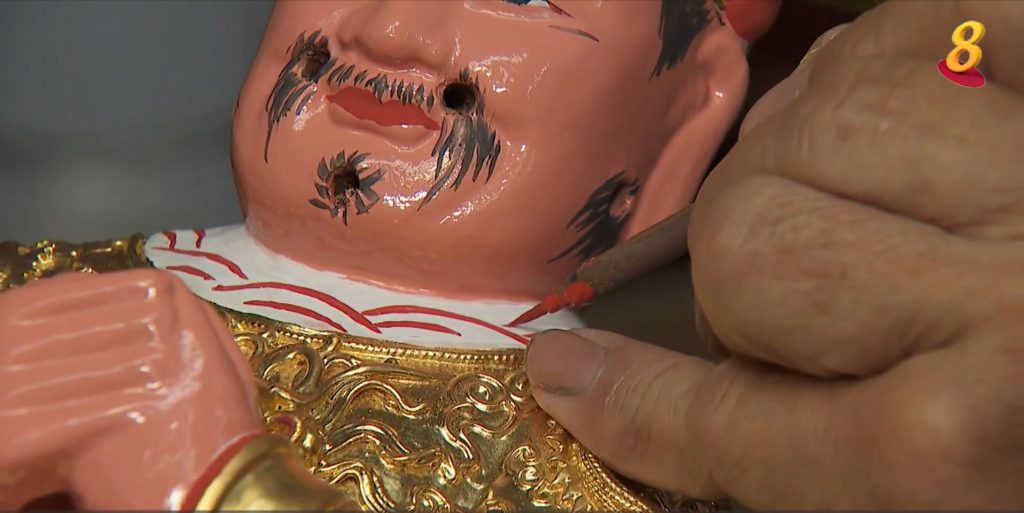 Conclusion
The overall response to the introduction of 3D digitizing technology has been very positive and enthusiastic. According to the Singapore National Heritage Board (NHB) officials, this may provide more opportunities to attract young people to this old workshop. Project like this one is an amazing example of how 3D digitizing technology is changing the way we perceive and preserve cultural heritage.
150 years ago, the founders of this effigy store could not have imagined that their descendants would one day be able to not only replicate their handiwork with a 3D scanner but also allow more people to explore it up close in 360 degrees without leaving their homes.
This article is reposted from the 8world YouTube channel.
Click on the link to watch the full video at: https://www.youtube.com/watch?v=2Cgr34OMqZI