The EinScan Pro HD helps to complete an outdoor water stage, from concept all the way to the final product.
Background
Shenzhen Kaisa International Resort is an integrated aquatic resort with amusement and performing activities. It is designed mainly in the spirit of the ancient Chinese culture "Black Tortoise".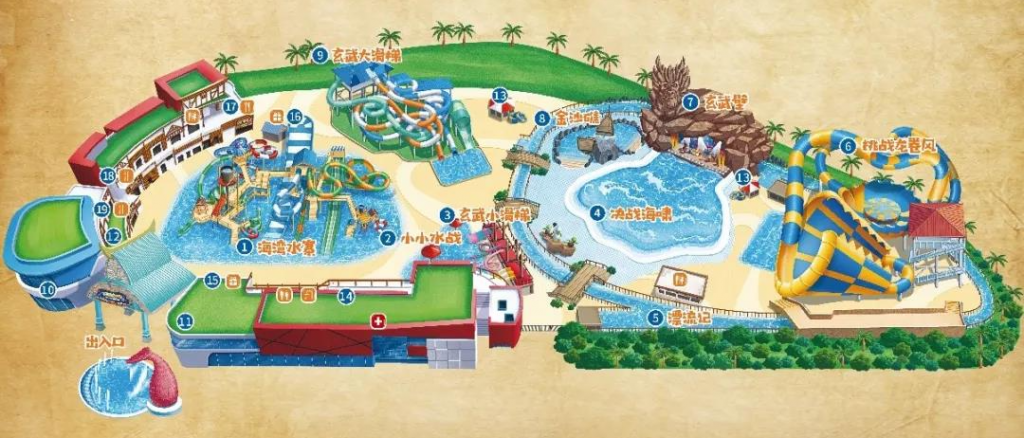 In the planning and design process, an outdoor water stage called "Black Tortoise Wall" was designed to echo the park's original IP theme, The Legend of Kun, to better attract the audience and enrich the amusement facilities in the resort.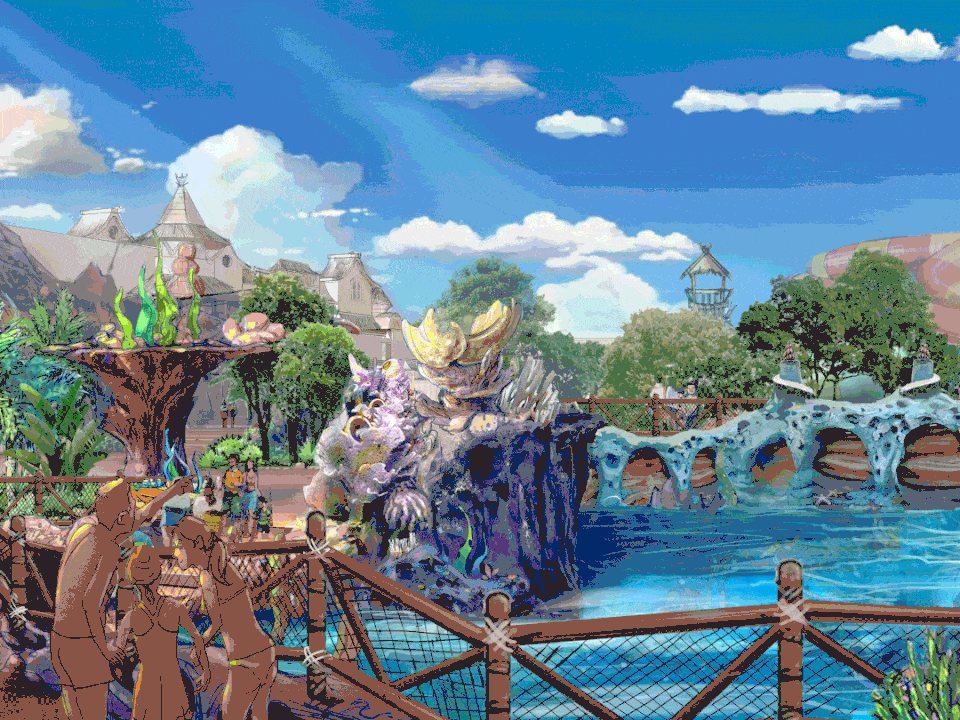 Building Process
The stage production process begun with collecting images and sketching designs. The design team then transformed the maquette, a small preliminary model, to a 3D form.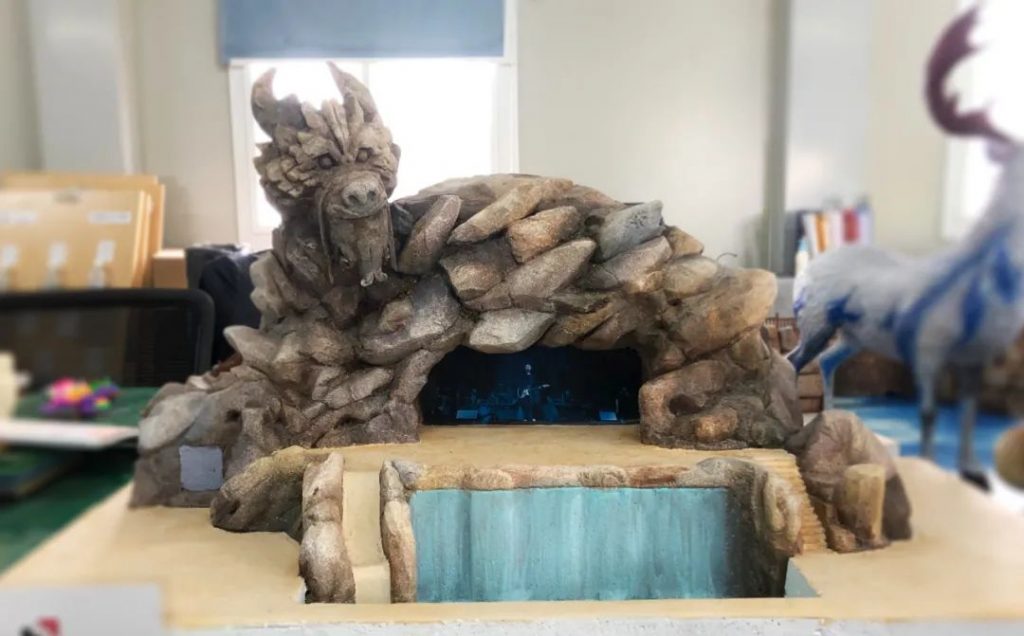 With the assistance of Shenzhen Mubi Bai Technology Co., Ltd., the design team used the EinScan Pro HD multifunctional handheld 3D scanner to efficiently obtain a complete, high-quality 3D model of the small "Black Tortoise wall" sculpture stage.
Thanks to its high level of accuracy and quality output, EinScan is an excellent tool for designers. This preparatory step provides the database for subsequent design and construction.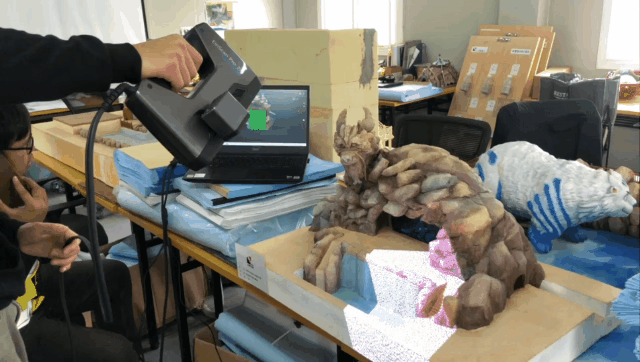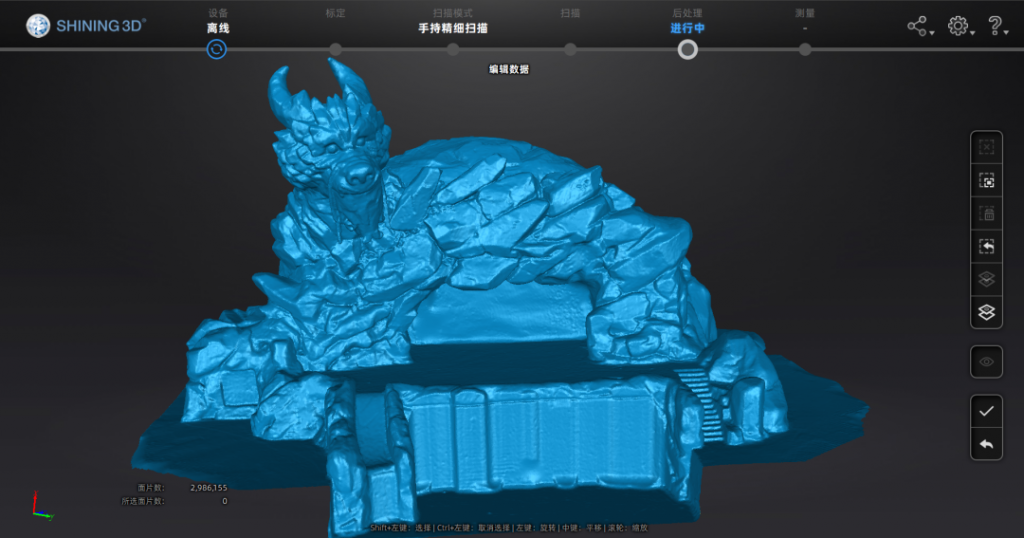 After that, the designers reverse designed the 3D data and obtained a 3D model of the stage. They scaled up the digital model to the actual scale of the stage to design the internal steel structure and output CAD engineering drawings, which helps to quickly divide the overall appearance of the area and make separate production in each area. Finally, the designers planned in advance the corresponding position of each piece to complete the overall stage construction by splicing at the scene.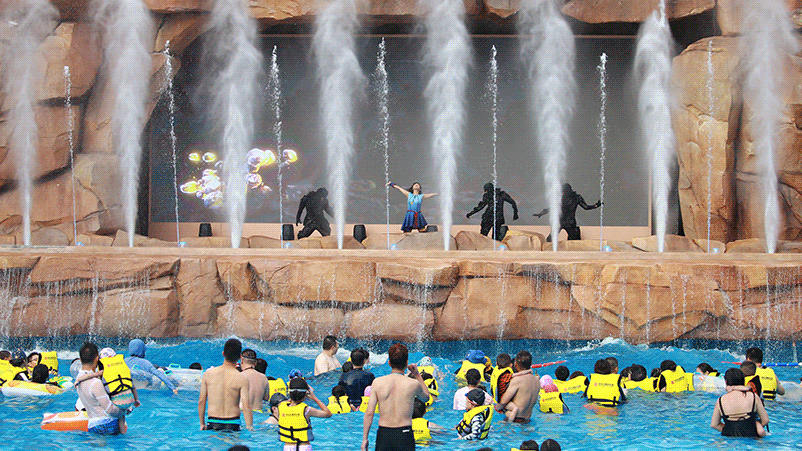 EinScan's advantages in architectural design
1.Through the 3D model data scanned by EinScan, a reasonable steel structure can be designed and planned in advance to avoid material waste and save construction cost.
2.The 3D model can help to divide the area in advance and mark the corresponding position, avoiding the chance of installation errors on site.
3.EinScan greatly saves design, manufacturing and installation time and shortens the overall construction cycle
Thanks to Shenzhen Mubi Bai Technology Co., Ltd. for providing material for this case.
Some of the above pictures are from the WeChat official account of Kaisa Group.
Image copyright belongs to the original author, if there is any infringement, please contact to delete
Note: The casing of EinScan Pro HD is designed to be gray in it's home market, China, and metallic brown in the international market.