Bernard Means, Assistant Professor of Anthropology at Virginia Commonwealth University, Director of the Virtual Curation Laboratory and veteran of 3D scanning and 3D printing prehistoric artefacts for research and education purposes cooperates with HNB Garhwal University to digitize significant prehistoric objects.
Together with his fellow researchers from the HNB Garwhal University, Mohan Naithani and Nagendra Rawat, Bernard Means travelled to a temple at Ranihat, across the Alaknanda River from the town of Srinagar-Garhwal. The three of them went to the temple on a very special mission: to create a 3D sculpture of the Goddess Mahishasuramardini, an incarnation of Durga. Durga takes this name after killing the demon Mahishasura. Ranihat was the first site excavated by HNB Garhwal University when it was founded in the 1970s. Mohan is a staff archaeologist at HNB Garhwal University and Nagendra recently obtained his Ph.D. from the university.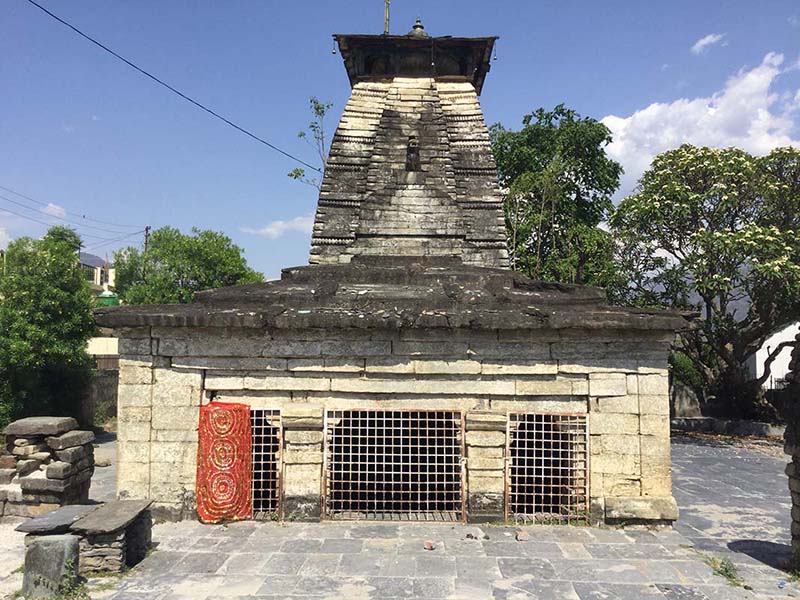 An exotic place to capture 3D images: the temple at Ranihat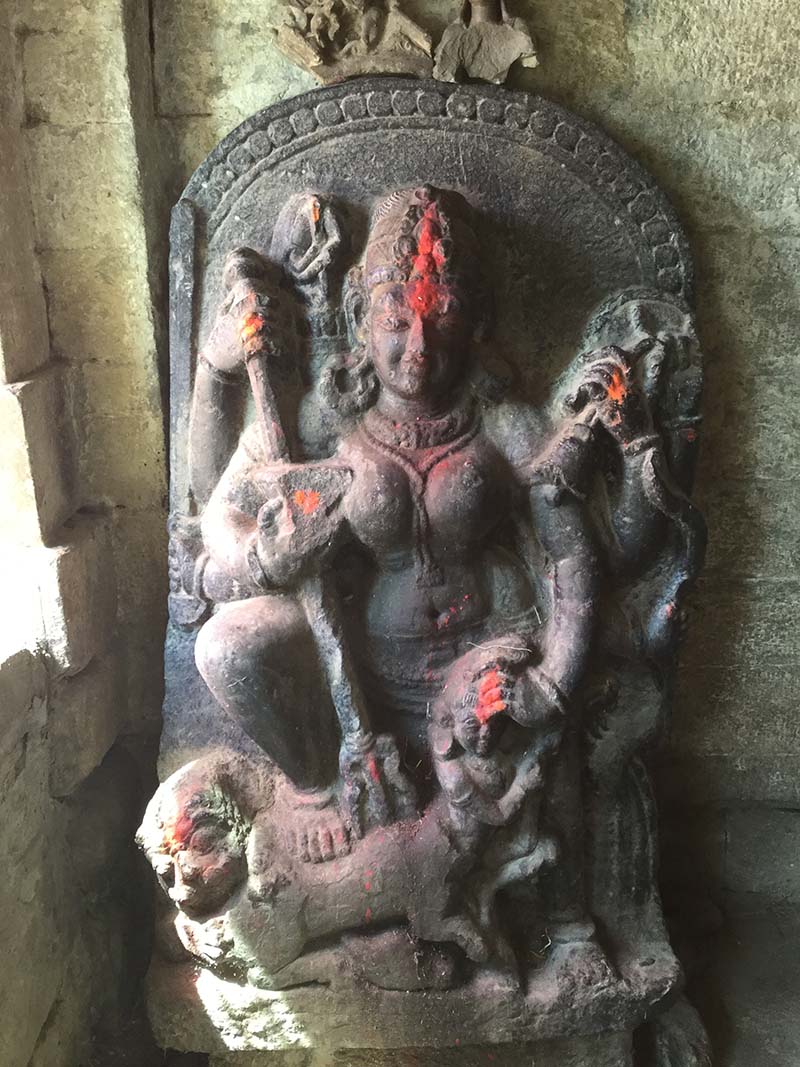 The sculpture of the goddess Mahishasuramardini at Ranihat
To create the 3D sculpture of the ancient goddess the archaeologists used an EinScan Pro 2X Plus Scanner that belongs to the Virtual Curation Laboratory at Virginia Commonwealth University (VCU). Mohan and Nagendra selected this sculpture for 3D scanning because it was one of the largest that existed in this part of the central Himalayas.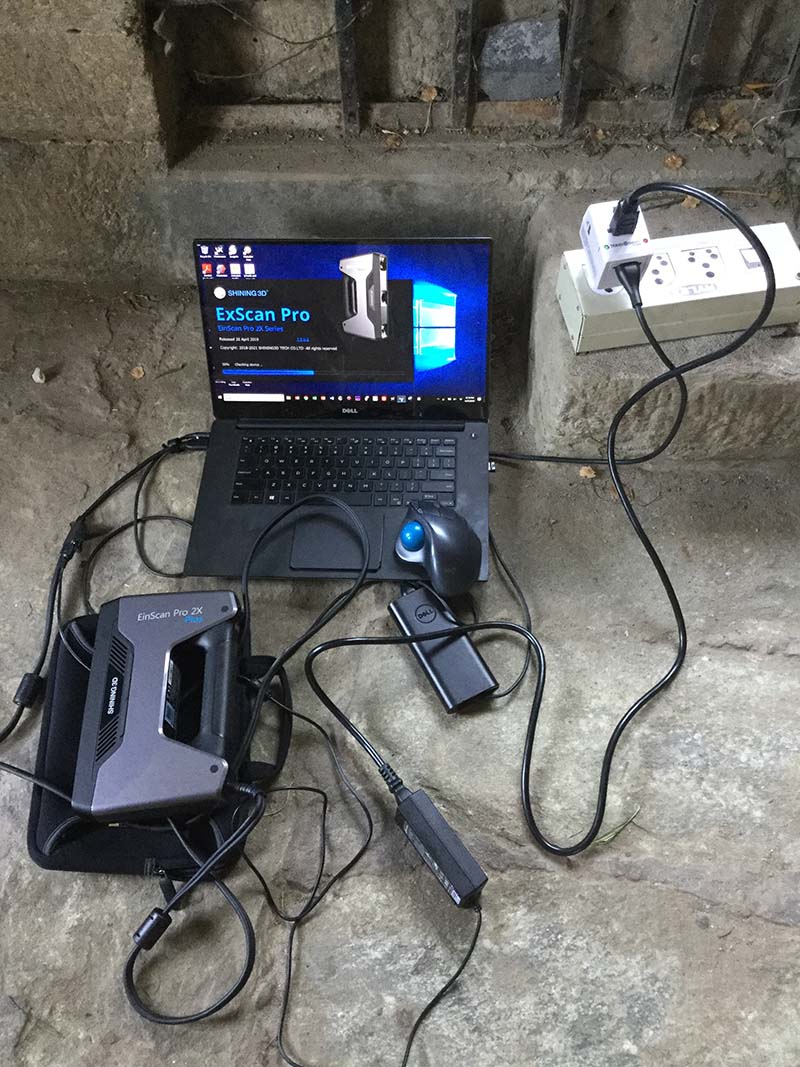 The SHINING 3D EinScan Pro 2X Plus can be freely and conveniently used with the SHINING 3D Power Bank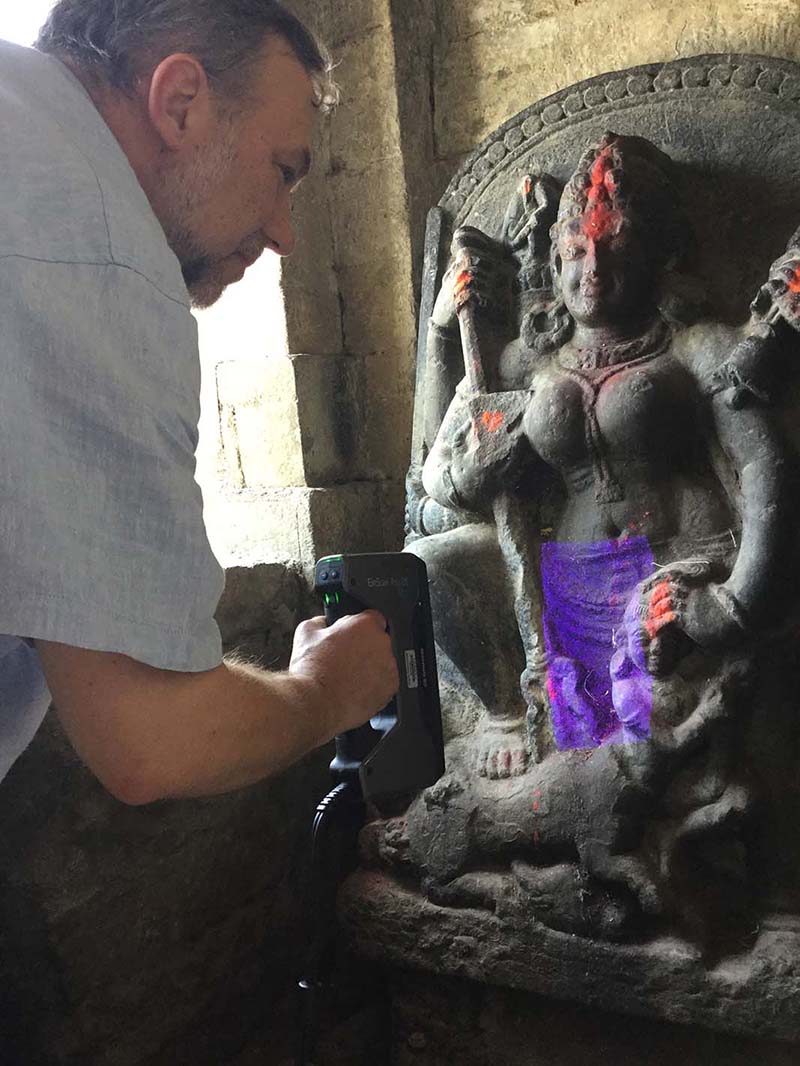 Professor Bernard Means is 3D Scanning the sculpture of the goddess Mahishasuramardini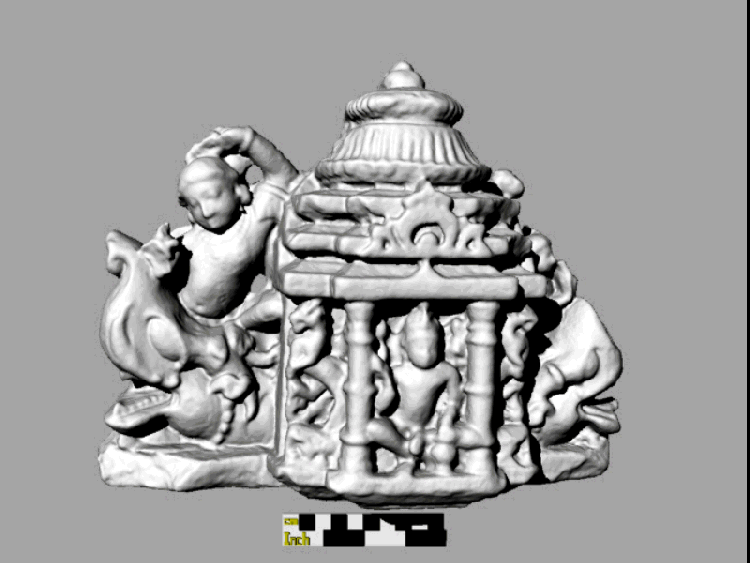 3D sculpture of the goddess Mahishasuramardini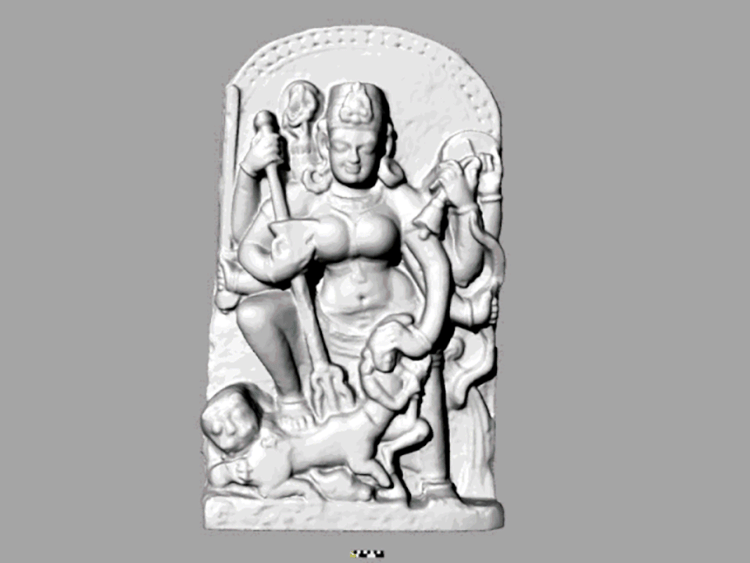 3D sculpture: votive temple sculpture from Ranihat
The 3D scanning at Ranihat was part of Bernard´s fifth annual trip to Srinagar-Garhwal as part of a cooperative research project between HNB Garhwal University and the Virtual Curation Laboratory at VCU. This co-operative project was initiated back in 2014 after he met with Dr. Vinod Nautiyal to discuss digitization of their archaeological collections, including numerous items in the HNB Garhwal University Museum of Himalayan Archaeology and Ethnography. Dr. Nautiyal retired at the end of 2018 but remains committed to this project. In addition to Mohan and Nagendra, staff archaeologist Sudhir Nautiyal has been an integral member of the project team.
With the fast and efficient digitizing capacities of the EinScan Pro 2X Plus 3D sculptures of many objects from the museum could be obtained including a terracotta brick from the site of Moradhwaj with a human face and torso and a statue of Ganesha from Ranihat.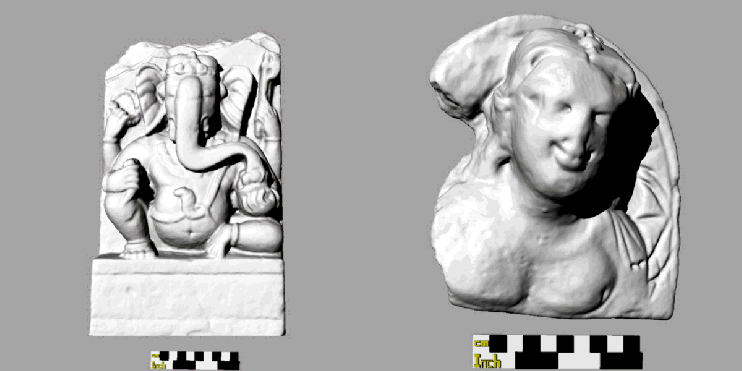 3D Sculpture of Ganesha, elephant-headed Hindu-god of beginnings / Terracotta brick from Mordwhaj
Bernard brought 3D printed replicas of the two Equus sivalensis maxillae fragments, other fossils he had 3D scanned in 2018, and terracotta sculptures, bricks, stone sculptures and clay vessels that he had 3D scanned in 2018 and some from earlier visits. HNB Garhwal University's Archaeology Department has begun to use 3D replicas in their teaching and outreach, as well as in a small exhibit outside the Archaeology Laboratory of 3D printed replicas he had brought in past visits. HNB Garhwal University is looking into doing their own 3D printing of their 3D scanned items, and he'll be working with them to help make this possible.