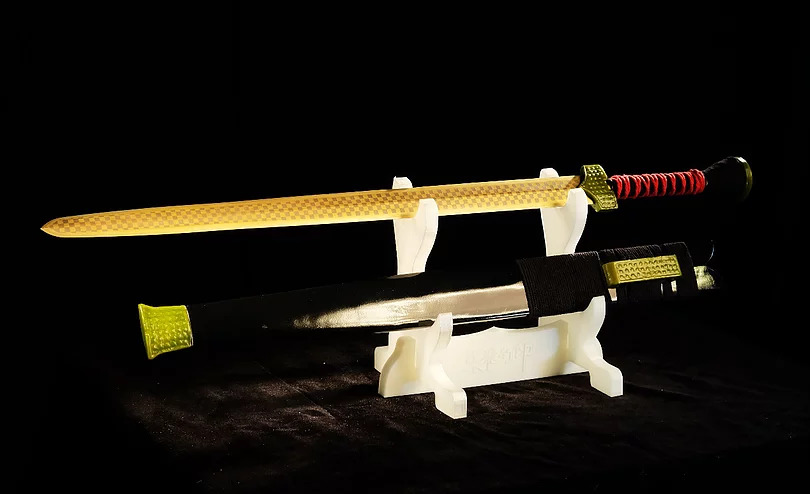 Overview:
Zhangfei 3D Printing Art Studio scanned the jade relics of Yushou sword of Han Dynasty with SHINING 3D EinScan-Pro 3D Scanner and printed them with SHINING 3D iSLA-650 Pro Stereolithography Printer and EP-P380 SLS Nylon Printer, after which the complete Yushou sword of Han dynasty was re-produced by reverse engineering.
Case Study Background:
The technology of smelting bronze always marks for the degree of richness and strength of a civilization. In China, the production of bronze sword reached a stage of maturity in late Spring and Autumn Period. A bronze sword is mainly composed of blade and sword stalk. Between stalk and blade, there is a bulged partition, called "Ge". For an exquisite bronze sword, usually there are some decorations on "Ge" to show user's identity and status. These decorations are often made of jade, so this kind of sword is also called Yushou sword.
A sword collector owns four pieces of jade relics from Yushou swords. Since the bronze body of swords was totally corroded, leaving only these four pieces of jade. Every time when the collector showcased these four pieces of jade, few people really knew what  they were and their functions. Therefore, the collector brought these four pieces of jade of Yushou sword to Zhangfei 3D Printing Art Studio, with the hope to re-produce the whole sword by means of today's 3D printing and 3D scanning technology.
Scanning Relics:
Professor Zhang carefully put the jade relics on a turntable one after another and scanned under the automatic mode of 3D scanner. With the rotation, 3D data of jade gradually displayed on the screen. It only took around 10 minutes to complete the scanning of four pieces of jade relics and got the precise 3D model.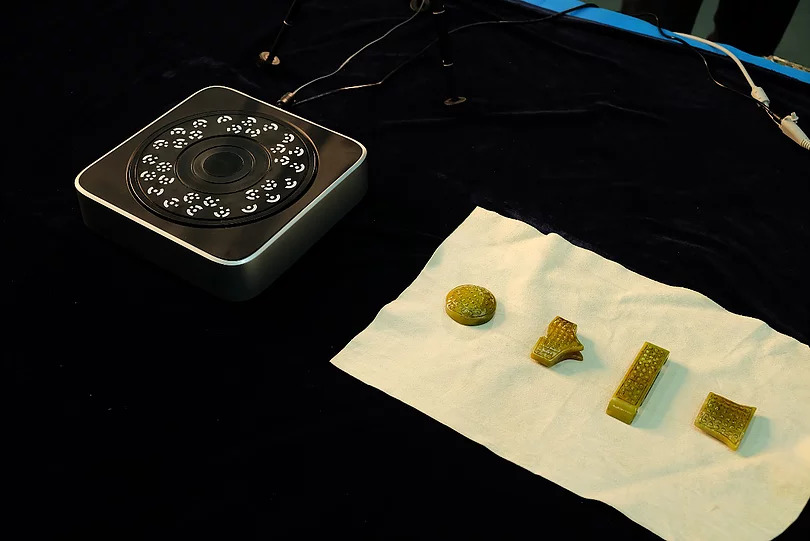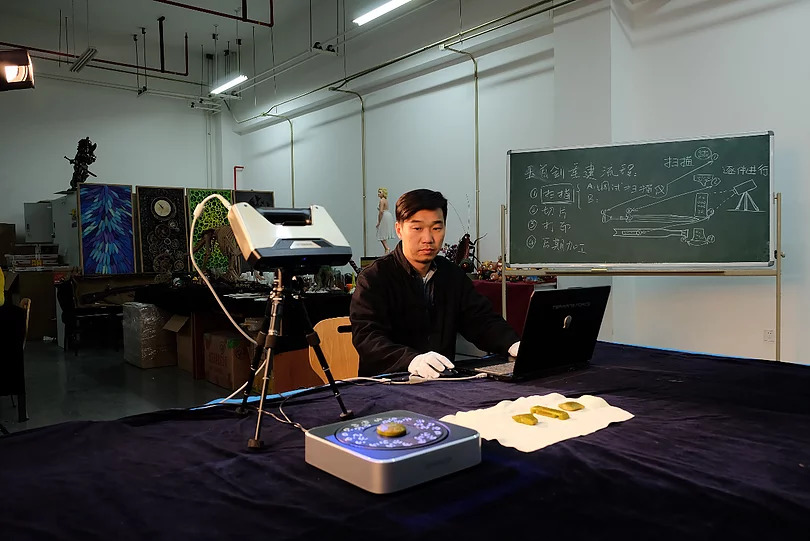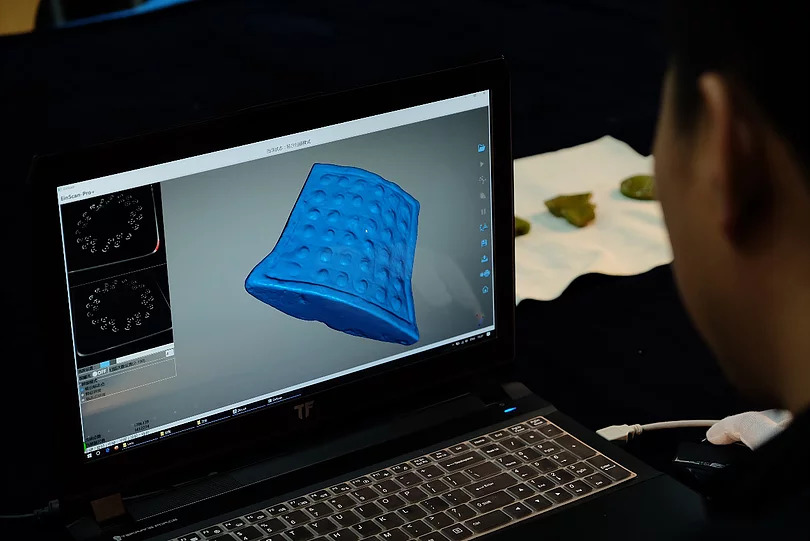 Reverse Design of Ancient Swords:
Professor Zhang imported 3D model data to a design software called Zbrush. Based on jade model data, he re-produced Yushou sword model by reverse engineering.


3D Printing and After-processing:
After completing the models for all ancient swords, SHINING 3D iSLA-650 Pro Stereolithography Printer and EP-P380 SLS Nylon Printer were used respectively to print the re-produced jade model and ancient sword model. Once printing was completed, Professor Zhang did the after-processing carefully on models.
Sword body and Scabbard:
In terms of sword body and scabbard printed by nylon materials, Professor Zhang adopted the technology of "dip dye" to paint. He first polished the blade and scabbard. During painting, he allowed the paint to infiltrate to the model by 2mm to 3mm to avoid grinning and improved the vividness of models. After a streak of painting got dried, he repeated the process of polishing and painted again. When doing the final coat of paint, Zhang posted a crepe paper on the body to form fine grid pattern, and then sprayed to show the pattern effect.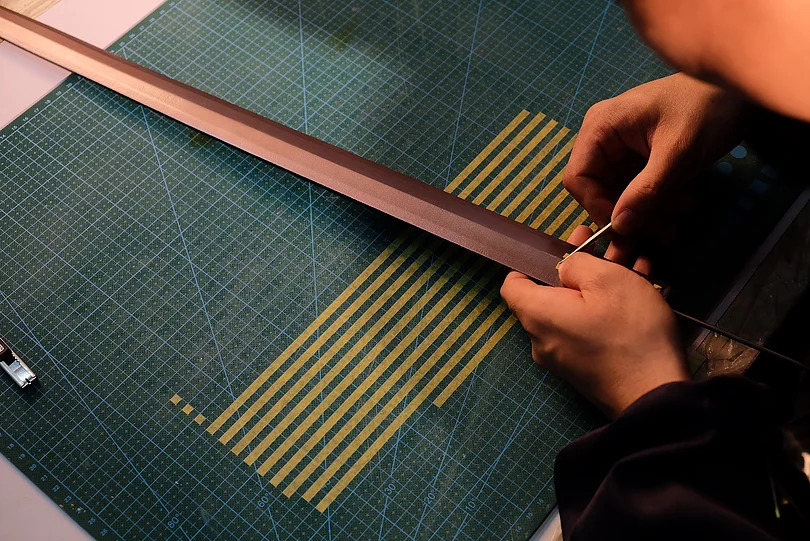 Jadeware:
Jadeware models re-produced by stereolithography printing technology applied different after-processing technologies. In order to reflect different color and gloss of jadeware, during painting process, Professor Zhang used different color to do each streak of paint, making the final re-produced model full of layers. Once all the painting process being finished, dark painting colors and gasoline were used to bring an antique finish. The final works were four re-produced models showcasing not only the characteristics of jade, but also matching perfectly with the ancient swords.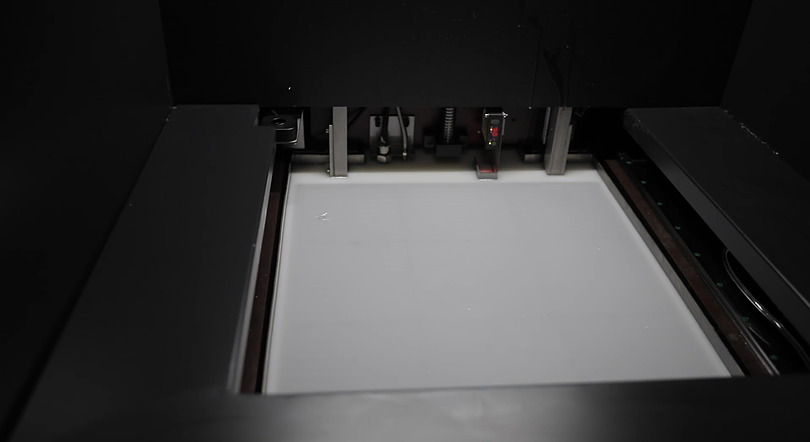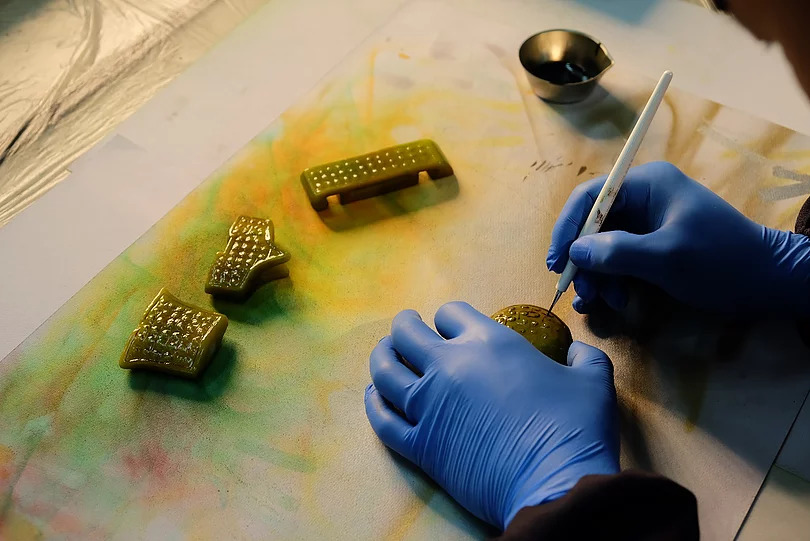 When after-processing of sword body, scabbard and jade was respectively finished, Professor Zhang assembled Yushou sword. A metal rod was put into the holes reserved in jade and sword body and then got fixed. The last procedure was to do an ancient wiring after completing the assembling. By then, the whole project of re-production of Yushou sword of Han dynasty by reverse engineering was completed.