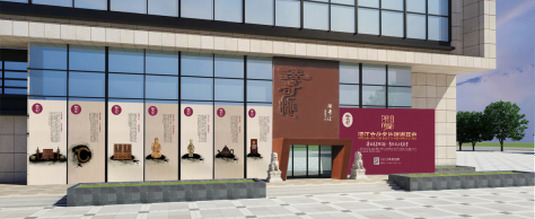 For the majority of people cultural relics are beyond reach, not only in terms of ownership but also simply to visit and experience first hand. The unfortunate reality is that the majority of such ancient works are stored in archives, closed private collections or on public display in far away places, meaning the rich potential benefits gained from seeing and experiencing these in person are limited to a select few.
SHINING 3D are applying their latest 3D technology to help a gallery owner in the Binjiang District of Hangzhou give easy and open access to his family collection and share these artifacts as widely as possible.
The Zhenqihui Art Center, located in Hangzhou (www.zqhart.com) hosts a highly impressive collection that has been gathered by Wang Xin and his family over the past 30 years. Driven by a passion for collection that dates back through three generations of the Xin family and a desire to share this wealth of Chinese history with as many people as possible, the Zhenqihui Art Center boasts nine themed exhibition rooms, all open to the public. The center is home to a wide range of precious works including jade and stone, dragon imagery, ancient furniture, pottery and porcelain, Buddhist statues, teapots, paintings and calligraphy. The works span an incredible five thousand years of Chinese history, from the Neolithic period through the Shang and Zhou Dynasties, the Jin and Southern Dynasties, the Tang Dynasty, the Five Dynasties and the Song, Yuan, Ming and Qing Dynasty (around 300 years ago).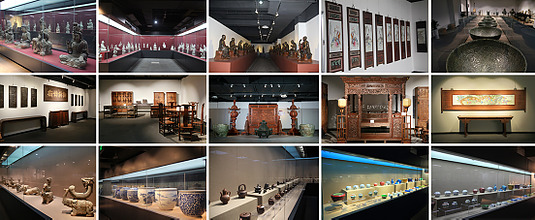 Despite having such a large collection of incredible artifacts, Wang still has his favorites, chiefly a particularly impressive series of fourteen statues from the Tang Dynasty (dating back 1300 years). Six of these statues depict Chinese maids from the period and eight further statues are collectively named as the 'Ba Yin Ladies'. "Ba Yin" refers to the ancient Chinese musical instruments: zhong, qing, qin, xiao, sheng, xun, gu and zhu.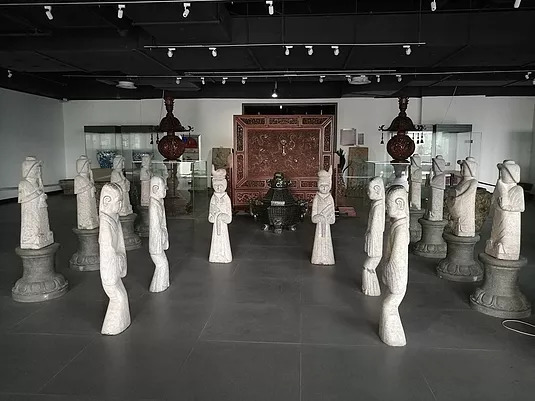 The 14 statues of the Tang Dynasty are extremely precious and fragile therefore not suitable to be transported long distances to be exhibited remotely for extended periods of time. However, the owner's passion to share these works has led him to appoint SHINING 3D to capture their form in high precision digital detail, to be freely shared for remote viewing and also potentially be used to make physical replicas using 3D printing technologies.
Given that the more traditional methods of 3D surface replication can require physical contact or even creating molds from the original pieces, these are not suitable for precious cultural relics which may be easily damaged by such processes. The owner, also being passionate about new technological innovations, contacted SHINING 3D to enquire what capabilities they had to available capture the form and fine detail for sharing, reproduction and also digital archiving in case of future need for restoration, without damaging the statues.
Fast handheld scanning: 1.2m statues captured in 10 minutes
The team at SHINING 3D were very pleased to receive the enquiry and support Wang in his passion to share his collection. SHINING 3D produce several different levels of 3D scanner ranging from the highly cost effective EinScan-S, designed for quick and easy capture for personal or mass-market use, through to the OptimScan, which is targeted to industrial applications. The scanner selected for this job was EinScan-Pro, SHINING 3D's latest innovation. EinScan-Pro offers four different capture modes each of which provide different capabilities and benefits to the operator. Handheld Rapid Scan, Handheld HD Scan, Automatic Scan and Free Scan (for more details of these different modes see https://www.einscan.com/einscan-pro). The Handheld Rapid Scan function gives the operator the freedom of controlling the scanner by hand to dynamically capture the surface in real time, different to other static capture modes where the 3D scanner is mounted on a fixed tripod for capture. Handheld Rapid Scan mode captures a 210mm x 150mm 3D grid of data with a resolution between 0.5mm and 2mm at 0.3mm accuracy, 10 times every second. EinScan-Pro offers incredible value to the user, providing access to professional grade 3D capture at a very economical price (see https://www.einscan.com/shop and https://www.einscan.com/contact for more details on how to buy).
The Chinese maid statues are 1.2 m tall with a smooth contoured surface and therefore the handheld fast scanning mode of EinScan-Pro was ideal. One additional benefit of this mode is that it does not require any reference target marks to be applied to the surface, or for the surface to be spray powder coated with developing agent, a feature that is clearly very important for scanning fragile or ancient artifacts. The total scan time was very rapid at only 10 minutes for each statue. The raw scan data was then rapidly processed within SHINING 3D's own software that has automatic tools for creating a watertight mesh, ready 3D printing or remote sharing and visualization.
SHINING 3D employed their latest SLA 3D printing technology to create an initial miniature replica made from photosensitive resin. Both the overall form and also detailed features of the statue are accurately preserved by virtue of the advanced capabilities of SHINING 3D technology, enabling remote 3D printing and viewing by people unable to travel the distance to visit the original works in Hangzhou.
Following the successful scan and reproduction of the first statue, SHINING 3D then continued to follow the same process to capture the remaining statues in this series for the Zhenqihui Art Center.
Wang Xin was very impressed with SHINING 3D and their technologies. "The whole scanning process is amazing, the scanner can capture the 3D image of the originals in such a short time." Wang went on to add that the application of this technology to his family collection provides so much potential. "It means so much to us to be able to extensively digitize and share these priceless works online for the general public to access."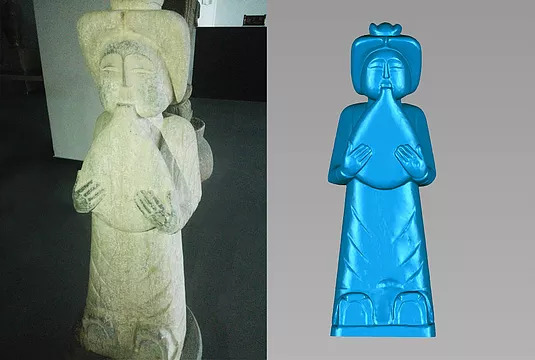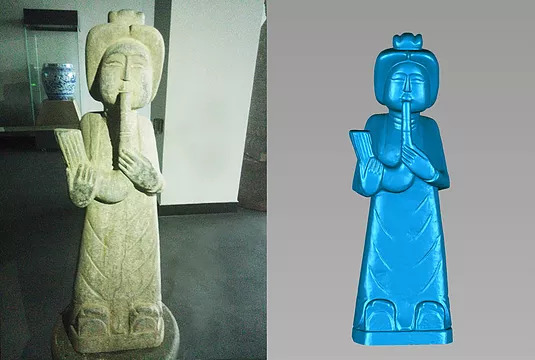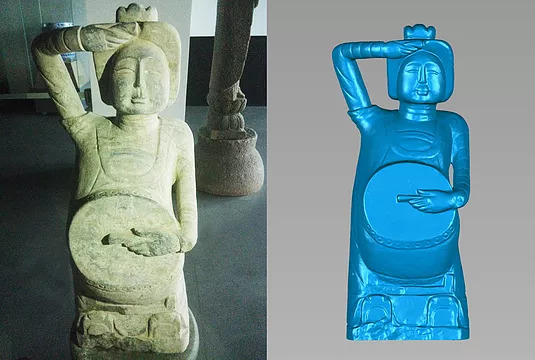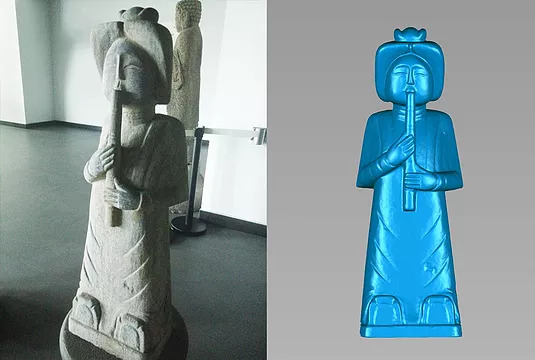 The next step for the Zhenqihui Art Center is to further expand its digital archives. Wang now wants SHINING 3D to scan as many works as possible to make them available as a virtual on-line museum. This ongoing activity not only represents a strengthening of the relationship between the Zhenqihui Art Center and SHINING 3D, but also a deeper connectivity between the most ancient of worlds and the most modern.
SHINING 3D: einscan.com
Zhenqihui Art Center: www.zqhart.com
Free Download: www.myminifactory.com