Background:
High-tech Prosthetics and Orthotics Production and Implication Centre is cooperating with Kuwait Bayt Zakah Organization, IHH and AID organization in İstanbul, Urfa and Antioch to provide people who are injured in the war with prosthetics and orthotics.
Since war refugees usually live in the harsh environment where far from healthcare resources, they are unable to be given the traditional treatment of orthotic repair which is available only in the hospital. To solve this problem, Turkey's High-Tech Prosthetics and Orthotics Production and Implication Centre has applied a new digitalized solution by using the EinScan-Pro to obtain patients'3D scans instead of the time-consuming process of making the plaster module to manufacture orthotic braces
Process:
1. The physician used the EinScan-Pro handheld 3D scanner to scan the amputated section of the patient's limb.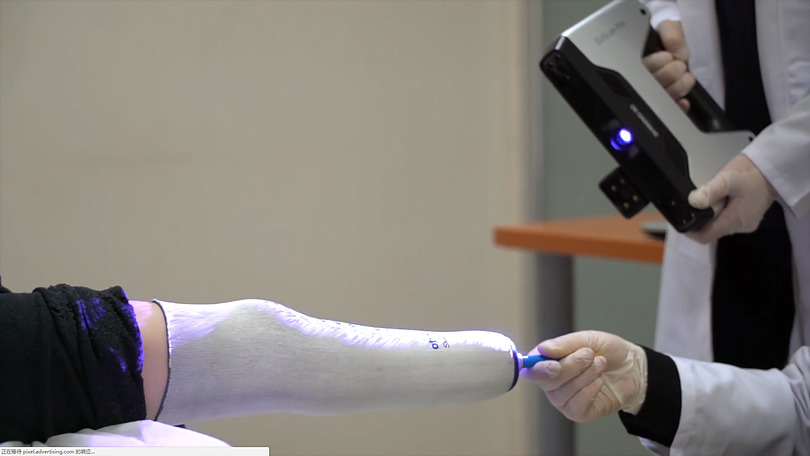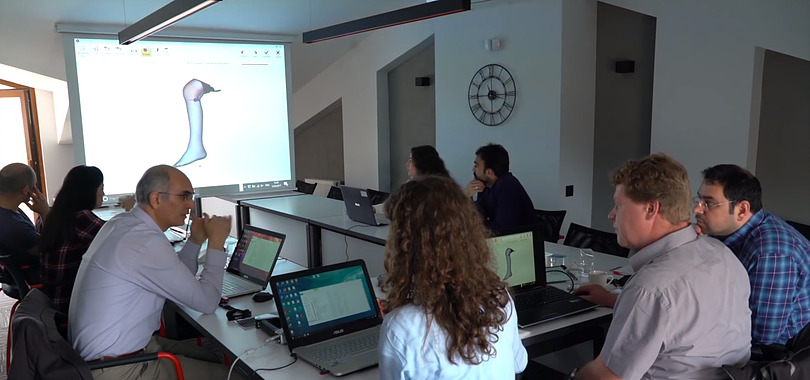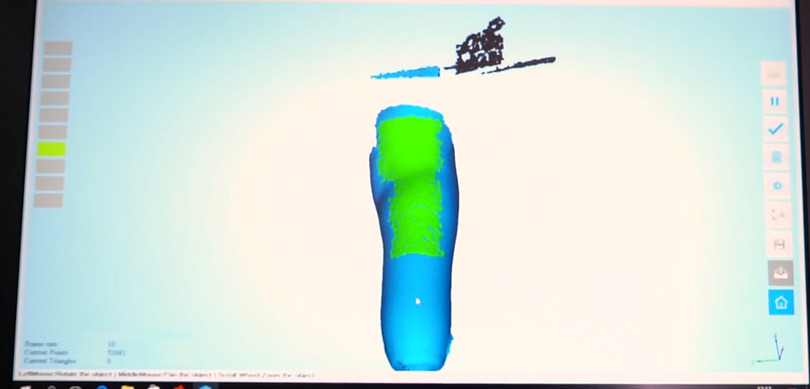 2. After obtaining the scan data, physicians developed the treatment plan and then edited the data in Geomagic software to design the prosthetic socket.
3. The prosthetic socket was 3D printed and assembled with the rest of the prosthetic limb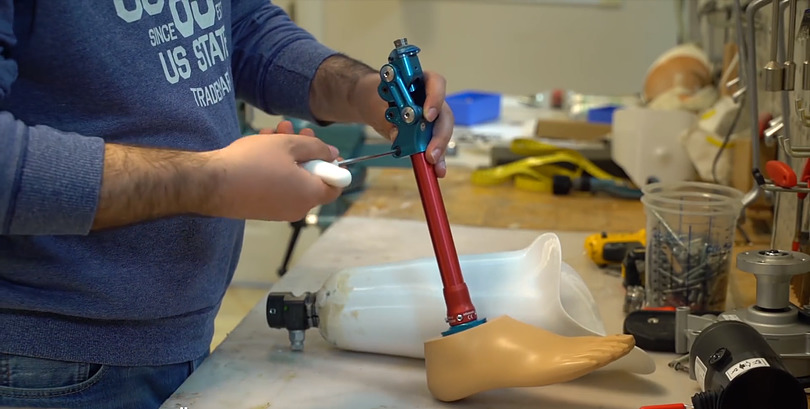 4. After the prosthetic limb has been fabricated, the physician conducted a test fitting with the patient and completed final adjustments. The patient was then able to walk properly after wearing the orthotics.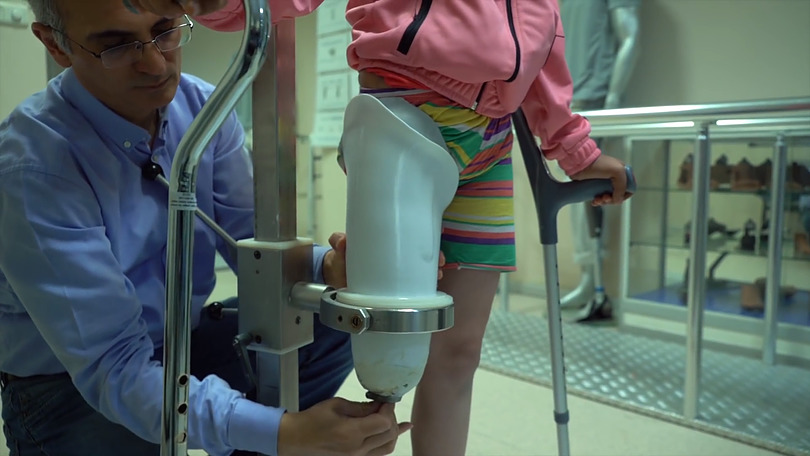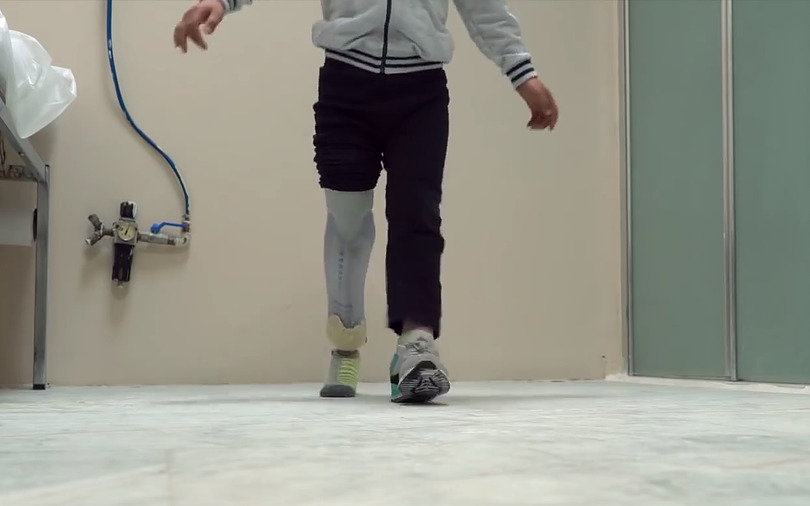 Summary:
With the aid of 3D technology, High-tech Prosthetics and Orthotics Production and Implication Centre has been able to efficiently custom make prosthetic limbs for injured children, especially in refugee camps or war zones far from medical centers. In the future, only a single technician with a 3D scanner would be able to send the scan data to the medical center for prosthetic manufacturing. Also, the prosthetics made by 3D technologies will be better for patients' rehabilitation process.
In the upcoming two years, the project will continue to use SHINING 3D's 3D scanning technologies to provide Syrian patients with rehabilitation service. The service is expected to be provided to 1,000 victims to help them return to normal life.