Music is a language with no boundaries. Languages are different, but amazing music can be recognized across the world. Musical instruments have undergone a long-civilized development, with a wide range of categories.
However, under the baptism of time, many instruments have gradually vanished from the modern world. In order to bring cultural relics and classic collections from museums to the public eye in a more diversified way, and enable the public to inquire, browse, and enjoy other derivative applications, the Taiwan Art Center Music Hall commissioned a professional team to use 3D digitizing and printing related technologies to wake these sleeping instruments.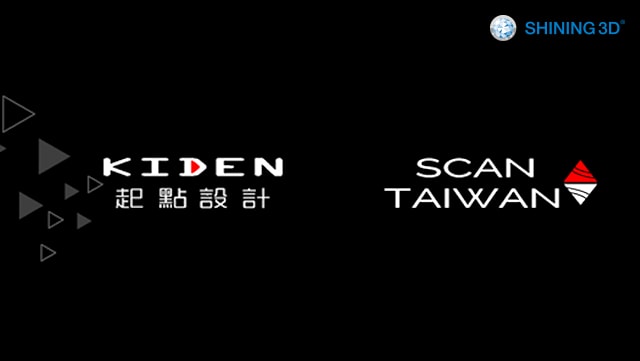 KIDEN Studio (https://www.facebook.com/kidendesign/), our old friend, oversees the cultural relic scanning task. #ScanTaiwan is an activity initiated by them, in which cultural relics or collections of historical significance from Taiwan are scanned. After being digitally archived by the EinScan 3D scanners and uploaded to Sketchfab, people from all over the world can appreciate and share online. Since the launch of this initiative, local museums and collectors have been contacting the studio for cultural relic data archiving, restoration, and peripheral product development.
3D Scanning • Dual Mode
The museum firstly selected 25 classic instruments for 3D scanning and reverse engineering by KIDEN Studio. Given the difference in size, shape and color of the instruments, the studio gives priority to the protection of cultural relics and adopts the handheld method of scanning with the EinScan-Pro+ multi-functional handheld 3D scanner along with a photographic method. The dual approaches combine the best of both worlds, allowing for precise scans with vivid details and textures.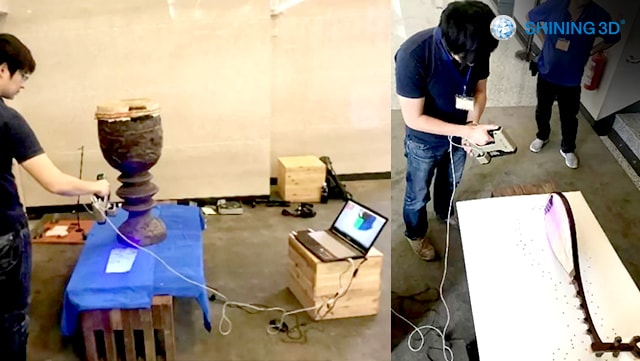 handheld 3D scan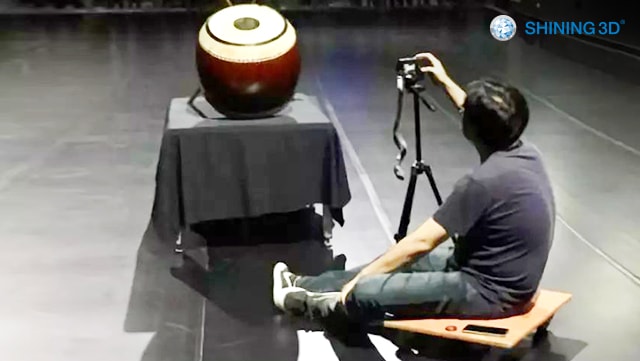 photographic method
Reverse Engineering • 3D Modeling
After obtaining OBJ data by EinScan 3D scanner and the photographic method, it is imported into CAD software to restore incomplete parts due to on-site light or physical constraints during the scanning process. Using the reference photos of the object the final model is completed. Next, let's enjoy a comparison of practical objects and data models of some instruments from the Taiwan Art Center Music Hall.
Shamisen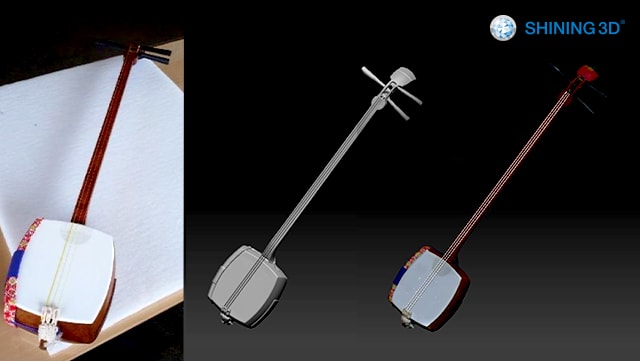 Dabakan-Single-Headed Philippine Drum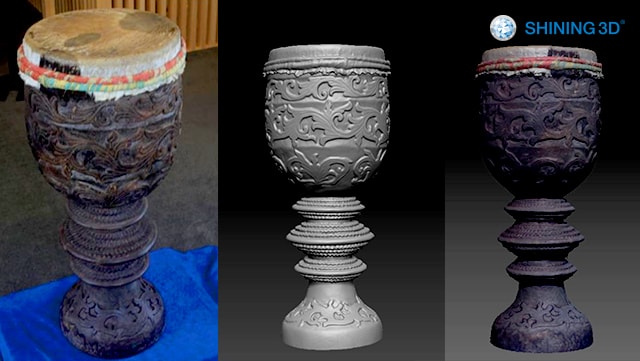 Amis Slit Drum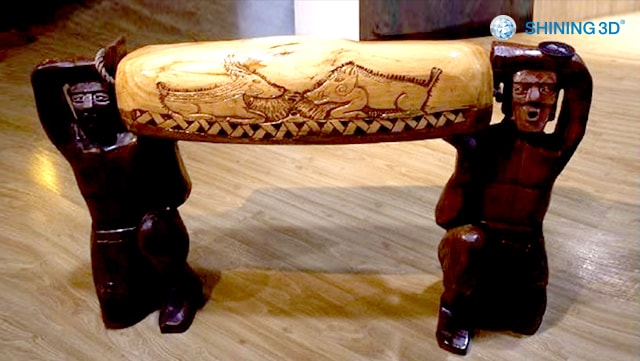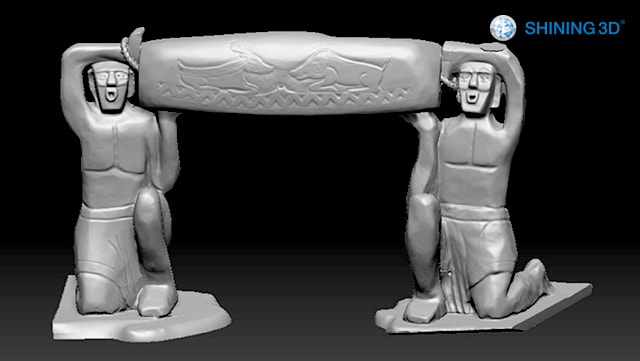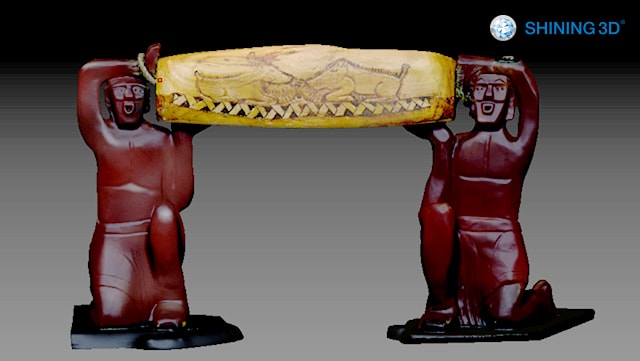 Moon Guitar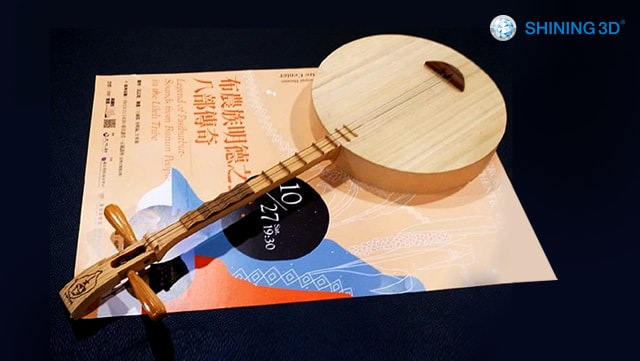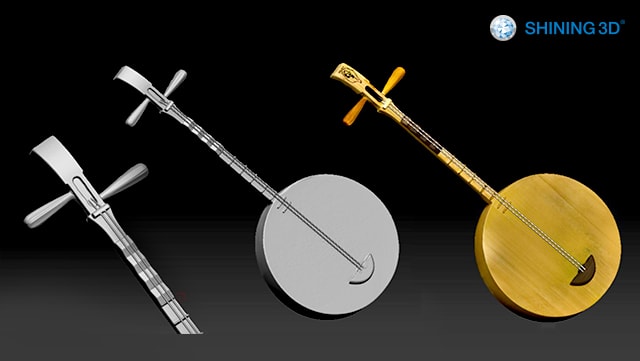 Burmese Harp (Phoenix)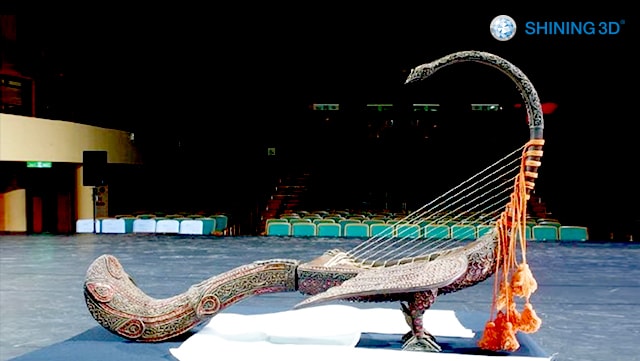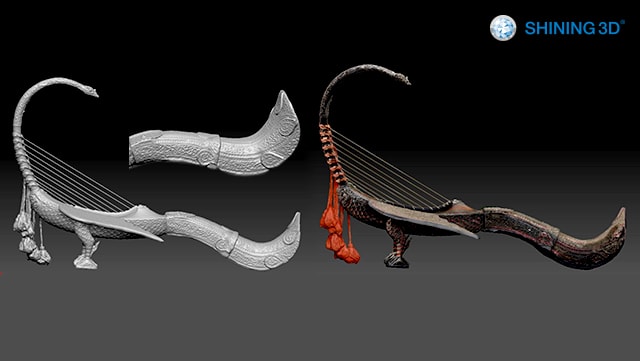 Thai Xylophone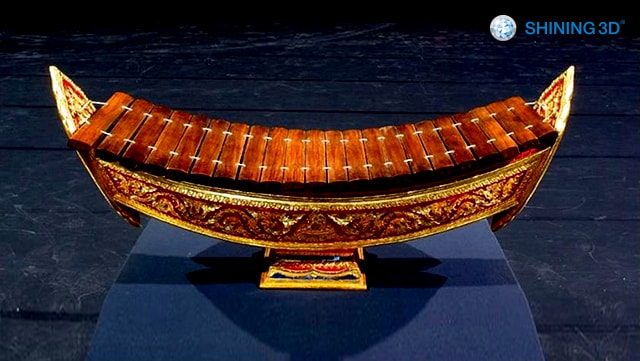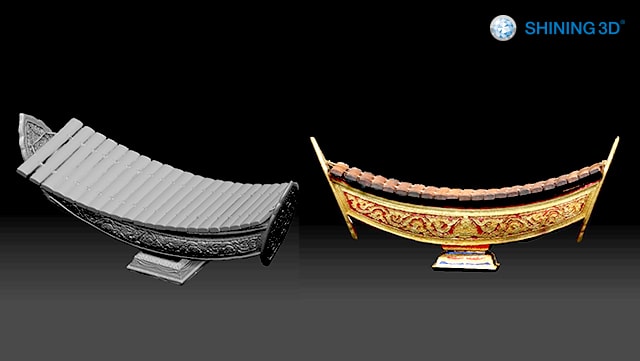 Ring Gongs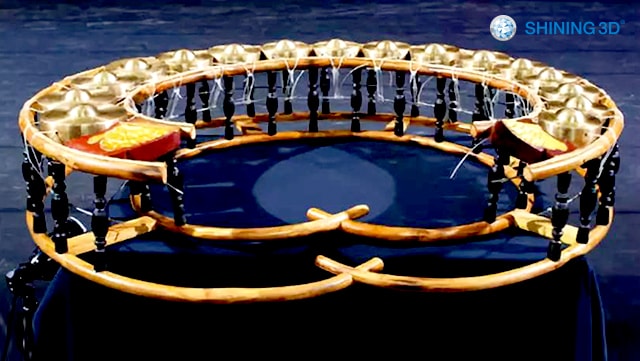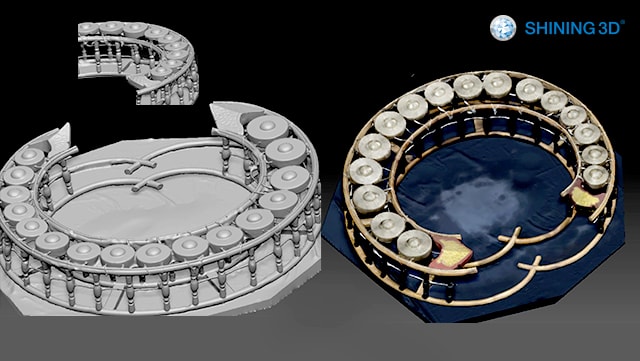 Multi-usage • Creative Cultural Derivation
The final 3D model can be used for post-production animation, cultural development, exhibition training, cultural relic restoration and more. Through the multi-angle display of 3D models, the public can learn more about the structure and difference of instruments. Small instruments made with 3D printing technology allow children to play, making the museum tour more interactive and less boring. All while conveying the cultural knowledge of traditional Chinese musical instruments in a fun and educational way.
Discover more 3D instrument on https://sketchfab.com/scantaiwan/. Scan Taiwan's journey is still ongoing. Please stay tuned for more exciting developments!