3D printed assistive devices (e.g., prostheses) are becoming more available and affordable than ever in Western Africa. Find out how 3D Sierra Leone is are using 3D scanning and 3D printing to make this possible.
Name: 3D Sierra Leone, 3D Printing in Developing Countries Foundation
Type: Non-profit organization
Location: Masanga, Sierra Leone
Goal: Produce affordable, 3D printed assistive devices
Need: Modern, flexible, and scalable 3D solutions in a streamlined workflow
Solutions:

SHINING 3D EinScan series
Bespoke 3DMedX software
Ultimaker 3D printers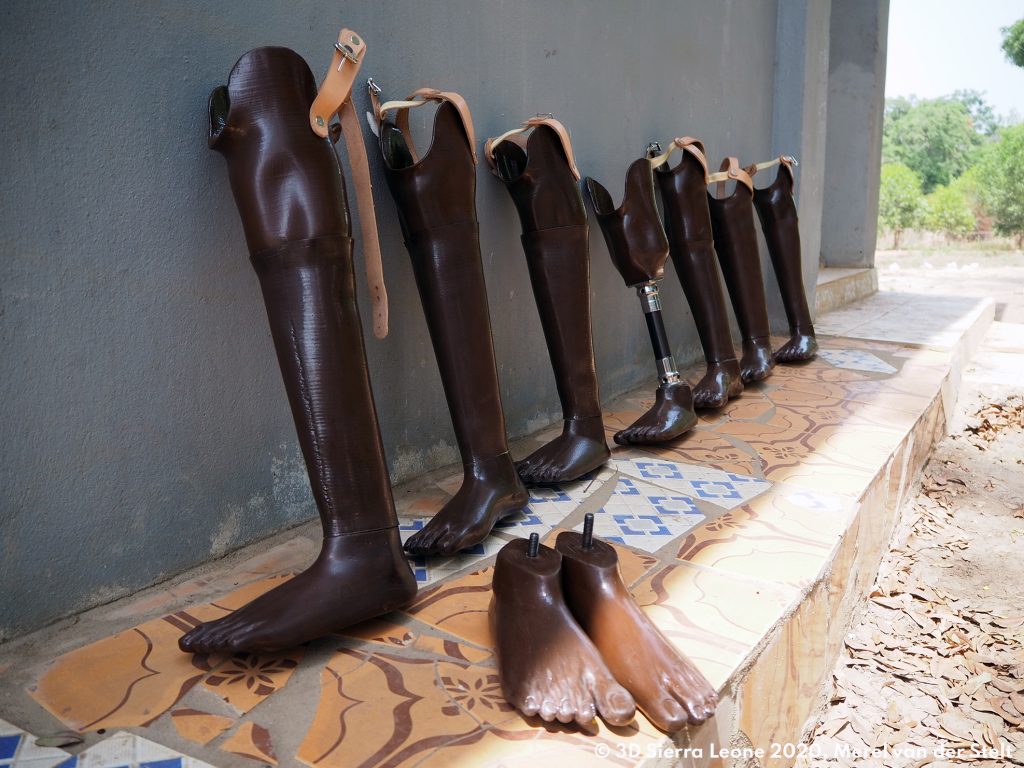 A Challenging Medical Landscape
It's a fact: Western African countries are facing a serious lack of medical staff.
Less than a decade ago, the World Health Organization (WHO) published alarming statistics to represent this "medical brain drain". In 2015, Sierra Leone was home to 136 doctors for a population of over 6 million – a low ratio of just 0.2 doctors per 1,000 people.
This lack of medical infrastructure can be attributed in part to two significant obstacles that the country has recently faced: a civil war (1991 to 2001) and an Ebola outbreak (2014 to 2016).
Additionally, of the existing workforce, more than two-thirds practice in urban areas, leaving rural communities even more isolated from healthcare. But both urban and rural inhabitants are in desperate need of medical attention.
Amputations, in particular, are common due to a mix of factors such as infections, complex wounds, traffic accidents, and excessively long waiting times for consultations.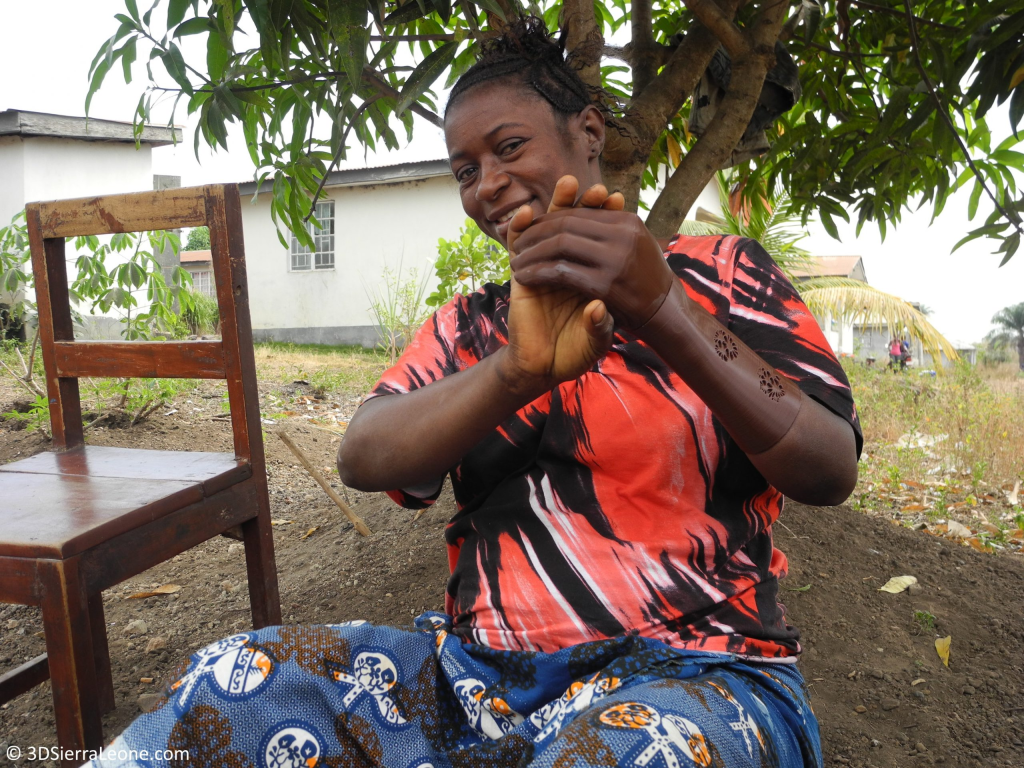 3D Sierra Leone and the 3D Printing in Developing Countries Foundation
In this context, a Dutch research group created the 3D Sierra Leone project and consequently the 3D Printing in Developing Countries Foundation. The project has mainly involved the design and production of affordable prostheses. One of the organization's founders, Ph.D. Merel Van der Stelt, explains:
"Very few people in low- and middle-income countries have access to qualified and affordable prostheses. (…) Our goal is to provide low-cost, custom-made 3D-printed prostheses and provide a complete workflow for local staff with 3D scanners and AI-based software."
By sharing their knowledge of modern technologies, the group is gradually empowering local staff to operate independently and expand their reach to even more Sierra Leoneans.
The 3D Sierra Leone team shared a few snippets of their inspiring work in a short film (embedded below), receiving a special prize at the WHO's 2022 Health for All Film Festival.
3D printed assistive devices by means of 3D scanning and AI
3D Sierra Leone established its lab in 2018 at the Masanga Hospital to pursue its objective of providing low-cost prostheses to local amputees. The team has been utilizing 3D scanning, CAD software, and 3D printing to achieve this goal.
3D scanning the patients
The first crucial step in the process is to capture the patient's stump in 3D. To do this, 3D Sierra Leone started out with a SHINING 3D EinScan Pro 3D scanner.
It was lent to them at the very beginning by MakerPoint, a Dutch 3D technology supplier and SHINING 3D partner.
In 2019, SHINING 3D then donated an EinScan Pro 2X Plus 3D scanner to the lab. The company also donated an EinScan H and an Einstar over the following years. These easy-to-use handheld solutions enable painless, non-contact 3D scanning all around the patient's limb.
Plus, the 3D scanners are capable of quickly capturing and processing data. According to a cohort study by 3D Sierra Leone, the entire process takes only about 15 minutes, which includes preparing the scanner and clinically inspecting the stump. (You can read the full study here.)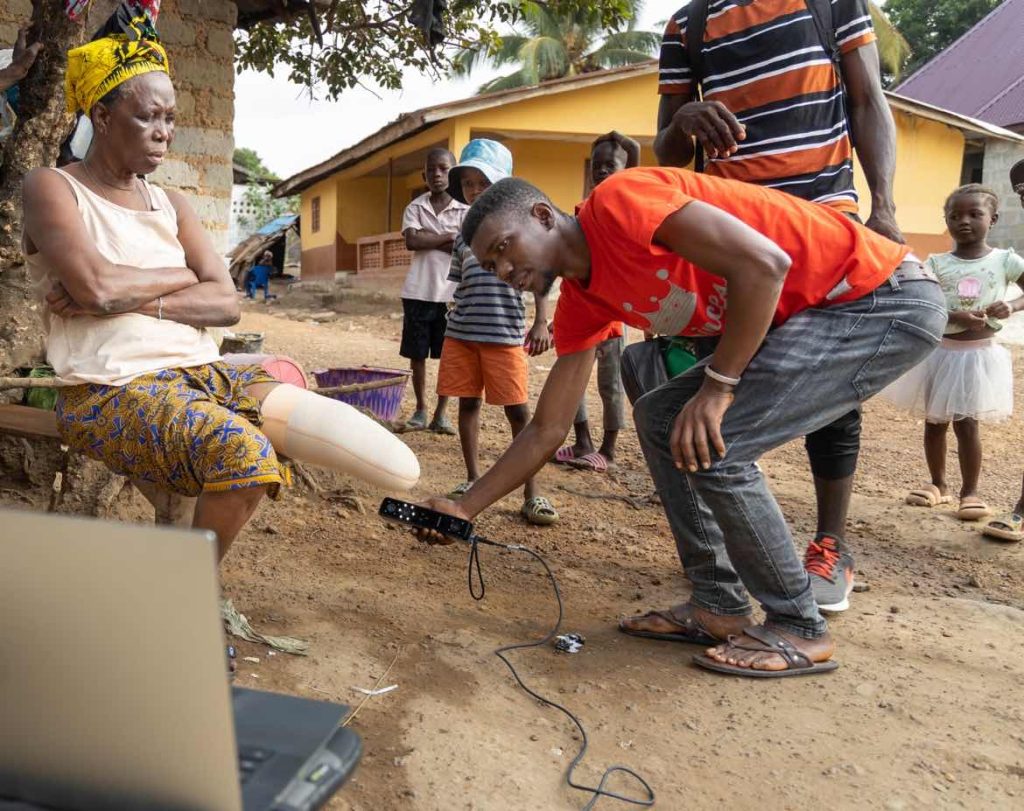 Another main advantage of SHINING 3D's EinScan 3D scanners is their portability. The 3D Sierra Leone team can take them into the field, no matter how far they are from the lab. All they need is a portable battery to power the scanner and laptop, and they can bring the data back to the lab.
CAD design with artificial intelligence
Once the 3D data is ready, staff can proceed to design in 3DMedX. This is a bespoke, medical CAD solution developed by the 3D Lab team at Radboud University's Medical Center.
Today, the software integrates a semi-automated workflow for lower leg prostheses. It allows the team to design a prosthetic socket in just 2 minutes. The key to this breakthrough is an AI-based algorithm that uses data from a Dutch prosthetic company. This enables 3DMedX to predict the shape of the prosthetic socket based on past cases and patients.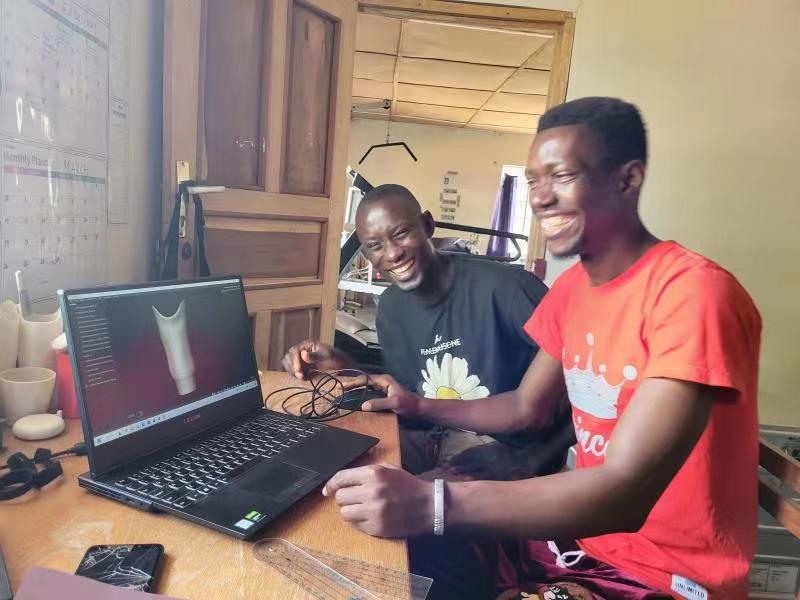 The solution not only speeds up the current team's processes, but also makes it easier to onboard and train new staff, no matter their level of IT or prosthetic knowledge.
"Local staff can currently work independently with the 3D scanner and also design the prostheses independently with our newly developed software. They still need training, but most things, they can do independently," Merel tells us.
In addition, SHINING 3D is providing assistance to integrate the EinScan H's software directly into 3DMedX. Local prosthetists will soon be able to use one simple software when producing a prosthesis, instead of several different programs.
3D printing the designs
After the design process, 3D Sierra Leone sends the file to one of its 3D printers, donated by the Dutch 3D printer manufacturer Ultimaker. The printers use Fused Filament Fabrication (FFF) technology, where a strand of plastic melts through a nozzle to build objects in 3D.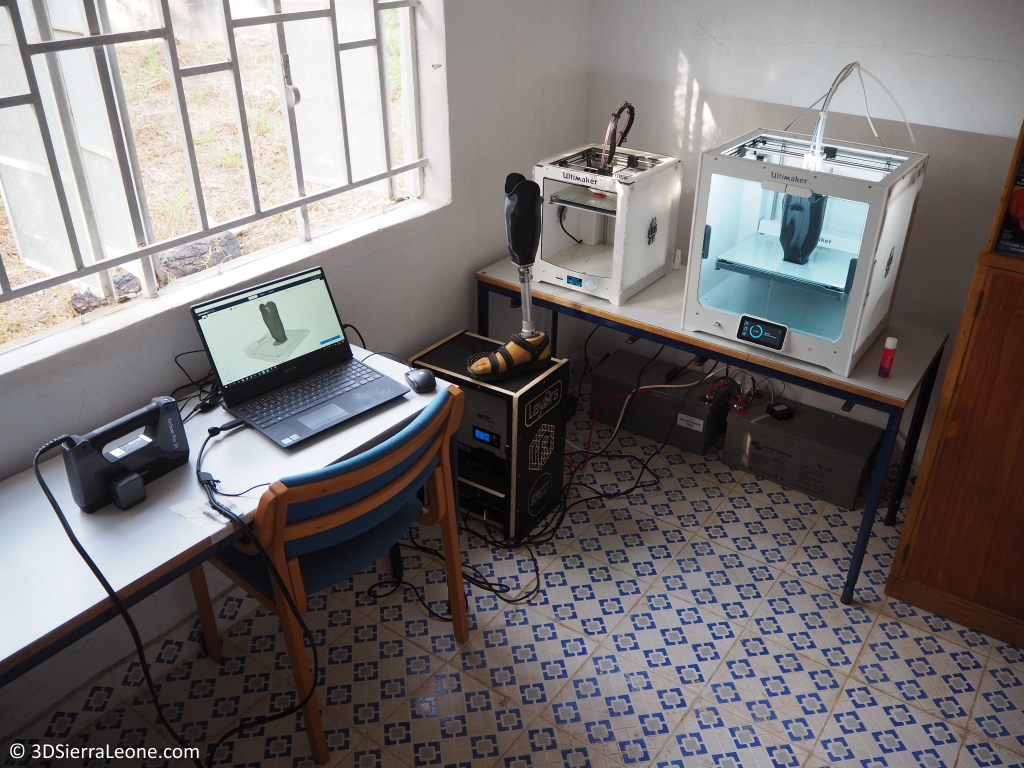 It's a cost-efficient 3D printing method that enables the creation of prostheses in around 12 to 14 hours. Taking into account the global process and its associated fees (e.g., salaries, utilities), it costs the team about 100 euros per device.
For patients, however, the final price is only around 15 euros. This is a true blessing in a country where the average income is barely over $40 per month.
Conclusion
The 3D Sierra Leone team has made fantastic progress in its goal to provide affordable, 3D printed assistive devices. They tie 3D scanning and 3D printing together via intuitive software solutions to make a quick and easy-to-learn process.
3D Sierra Leone is well on its way to further scale its activities and serve even more patients. It will hopefully expand its reach to other developing countries in need of custom-fit assistive devices at a low cost.
We are pleased to see our donated 3D scanners being used for such an impactful project and look forward to continuing the collaboration in the long term. If you or your non-profit also wish to work with 3D scanning, please reach out to see how we can help.
Contact: marketing@shining3d.com