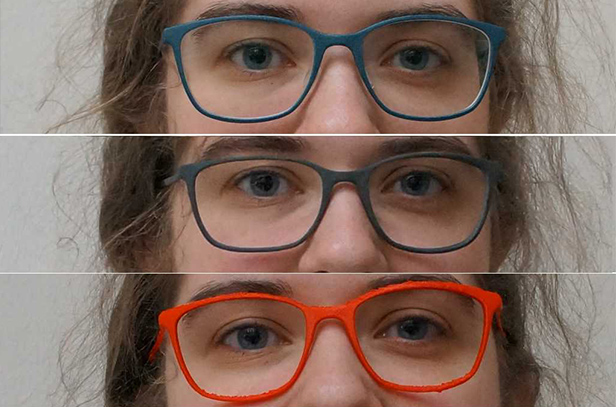 Lena Hagenauer, robotics enthusiast and passionate maker from Fablab Bottrop is a participant of the FabAcademy 2020, a program aiming to teach students to "turn codes into things".
At the Fab Academy, you will learn how to envision, prototype and document your ideas through many hours of hands-on experience with digital fabrication tools. We take a variety of code formats and turn them into physical objects.
FabAcademy.org
In the course of the program, the Applied Informatics graduate used 3D Scanning and 3D Printing Technologies to copy a really nice pair of originally 3D printed glasses. The basic idea in this project is to demonstrate the capacities of 3D Scanning by skipping the traditional design process and using the 3D Scanner instead to create the digital 3D model which can then be 3D printed with different types of 3D printing technologies thus creating different designs of the original glasses.
EinScan Pro 2X Plus: assistant designer for 3D printed glasses
Using 3D Scanning Technology as a part of the "making process" was the goal of the FabAcademy´s task to get to know, use and understand how a 3D Scanner works and enables the maker to get a different perspective on 3D digital data. In Lena´s lab, the EinScan Pro 2X Plus is also used for example to create individual assistive tools for disabled people.

CHALLENGE: the filigree frame of the 3D printed glasses are tricky to capture for a 3D Scanner. After having had unsatisfactory results with other brands, Lena turned to EinScan. To capture a high detail Scan of the glasses, she used the EinScan Pro 2X Plus in conjunction with the Industrial Pack and chalk spray. Another scanning hack Lena applied was to place the glasses on some dark coloured "elevation" so that the EinScan Pro 2X Plus was able to capture the full structure of the glasses.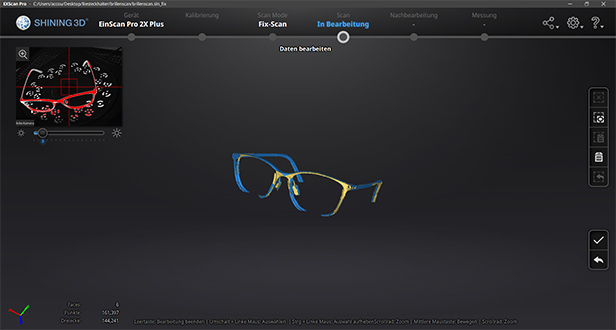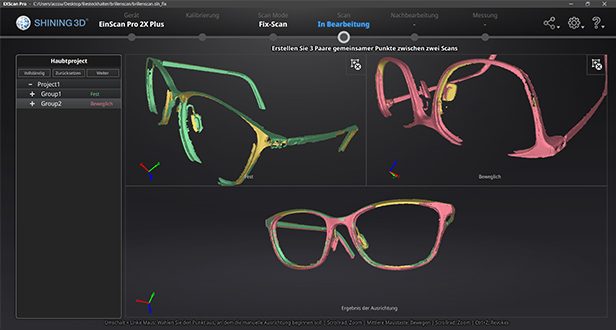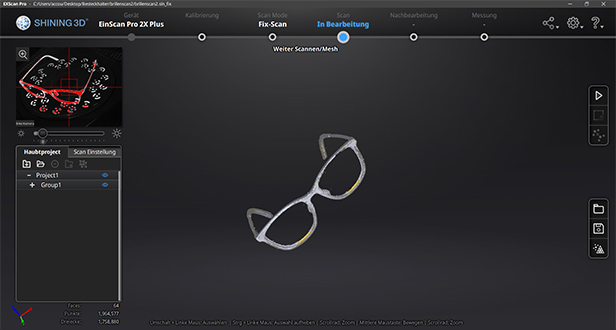 After completing the scanning process Lena used the Scan data to print the glasses with different 3D printing technologies. Now she has several pairs of 3D printed glasses in different colours and materials. The unique fact about her newly-printed glasses is, that the design process became unneccessary due to the fast and efficient digitization of the original glasses with the EinScan Pro 2X Plus.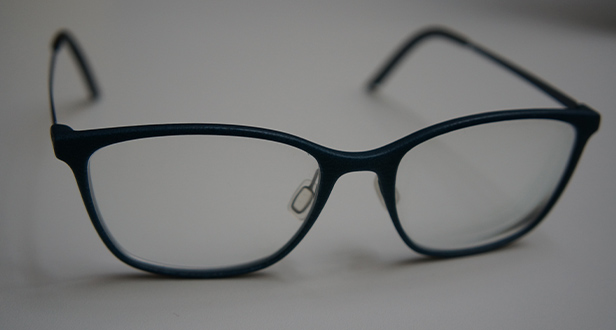 Original 3D printed glasses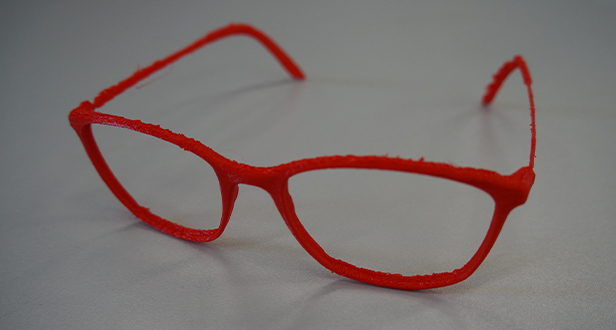 FDM printed glasses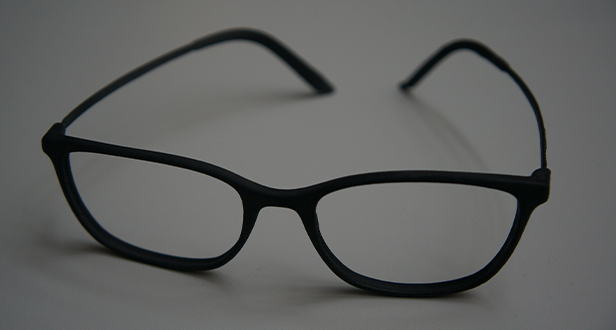 Powder printed glasses
3D Scanning is an exciting alternative to designing from scratch. Digitizing already existing objects and modifying these data in Solid Edge SHINING 3D Edition to customized 3D printable data is the full workflow offered by SHINING 3D from Scan through Intelligent Design to 3D Printing customized products.
Lena´s maker spirit and her creative ideas enabled her to find an efficient solution to digitize the filigree frame of the 3D printed glasses and at the same time to create a fashion accessory of daily use to match different occasions. We are impressed by how the young generation is using EinScan 3D Scanners to create a colourful everyday life – for more shining ideas!