RMC Motorsport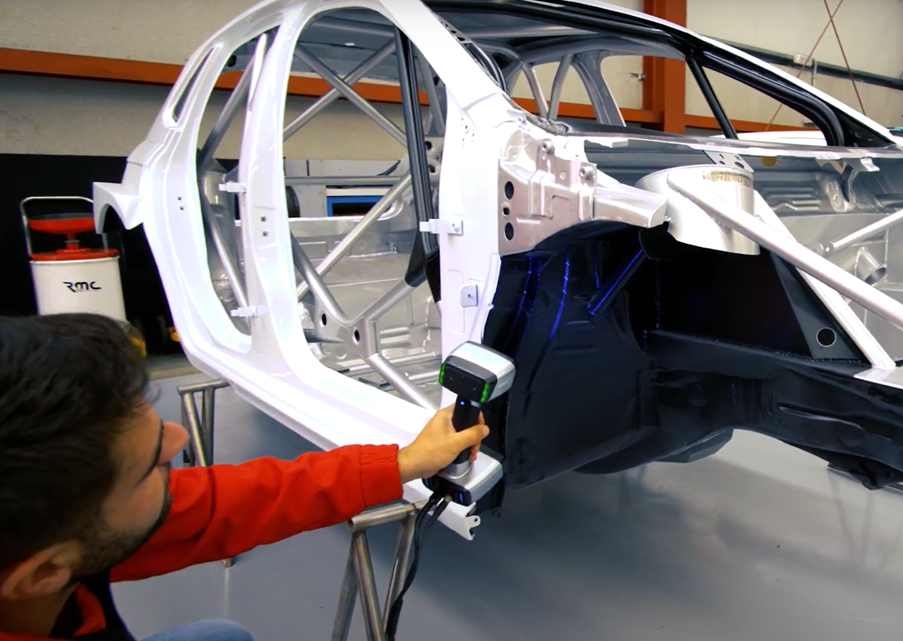 RMC Motorsport is an automotive company dedicated to the Rally sector founded by the ex-driver and trainer Roberto Méndez. Located in the town of Caboalles de Abajo in Leon, it has a team of more than 20 people dedicated entirely to the manufacture of vehicles for the N5 category, which is around 310 hp and 440 Nm. The team uses additive manufacturing technologies such as 3D printers and 3D scanners from SHINING 3D to make their cars the fastest in competition.
Background and integration of 3D scanning for the project
RMC Motorsport needed improved design and manufacturing capabilities to enable them to upgrade the design of their vehicles. They also wanted to develop all their processes in-house to minimise their reliance on third parties.
Another goal of RMC Motorsport, who prepares, maintains and supports racing cars, was to keep their designs in digital form so that they could be easily modified in the future.
That's why, in addition to incorporating additive manufacturing into its processes, its engineers also decided to use 3D scanning equipment for the digitalisation.
For this purpose, the team purchased an EinScan HX 3D scanner from SHINING 3D, which is suitable for scanning large-volume objects such as cars at a high level of detail. Its use allows them to scan car bodies and their anchor points.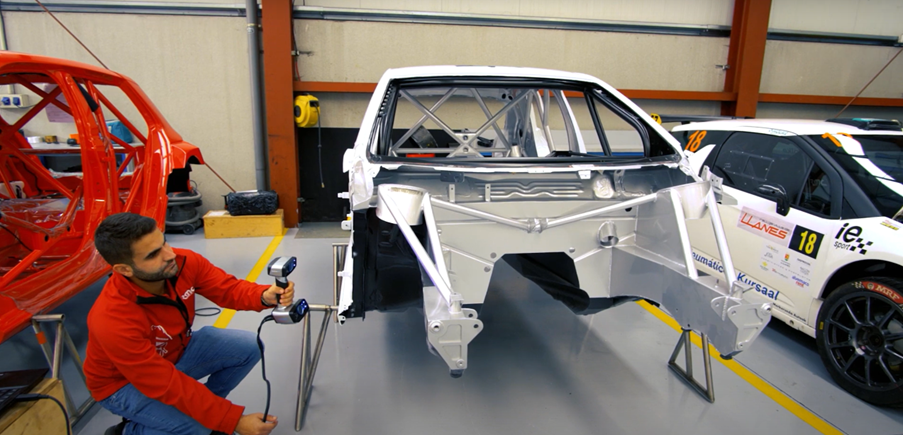 Results
Complex geometries, in-house production and improved performance
By using this equipment, RMC Motorsport has been able to implement improvements such as a kit made of PAHT CF15 with air intake ducts that can withstand the high temperatures in the engine area.
The company produces parts such as air intakes at 40% lower cost than before using additive manufacturing and can print them in just 5 hours in-house. An advantage to be reckoned with, as it used to take no less than 5 days. As for the SHINING 3D scanner, it has enabled them to carry out extensive internal quality control and even offer their solutions to external customers. Now, RMC Motorsport's N5s are entirely their own.

Final assessment
3D technologies, both printing and scanning, have already become fundamental tools in the day-to-day work of RMC Motorsport, which continues to test materials at its headquarters in León. The aim is for its products to continue to evolve with the maximum conditions to compete and continue winning tarmac and gravel rallies for many years to come.
Case study based on original source: Sicnova. You can read the original article in Spanish here.