Not too long ago, 3D scanners were used as a "prop" to do demonstrations at 3D design courses. They served as a supporting tool for makers to craft in their leisure time. After all, 3D scanners seemed to have a much higher threshold than smartphones or professional cameras.
In the past few years, the significance and value of professional 3D scanners in fields such as industrial design assistance (reverse engineering), industrial measurement, physical data, artistic creation and product customization have gone beyond the initial perception of the public.
In the upcoming 5G era, data will be the basis for everything. Product development and iterations will be based on 3D data. With this trend, the role of a professional 3D scanner will be infinitely magnified. Take MBDesign Studio's latest project for example.
Project Implementation Company: MBDesign Studio
Li Zhao, brand designer and director of MBDesign Automotive Industrial Design Studio, is known as a wide-body kit design master in China. Their studio specializes in designing wide-bodied vehicles and providing customization for exterior sets.
Traditional processing: Traditional automotive engineering design and modification use clay sculptures for modeling, which is often high cost and accompanied with a long-time cycle.
New 3D digital processing: MBDesign Studio uses EinScan Pro+ handheld 3D scanner to realize customized car modification with 3D printing technology.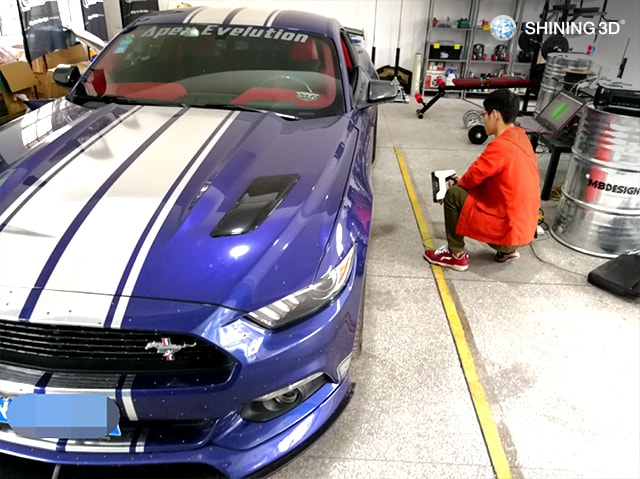 Engineer is scanning the Mustung with the EinScan-Pro 3D Scanner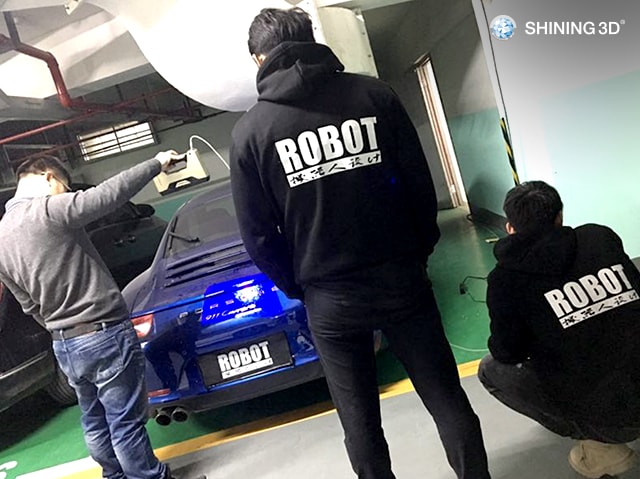 Engineer is scanning the Porsche 911 with the EinScan-Pro 3D Scanner
Using markers, they scan the body of the car using EinScan's Handheld Rapid Scan mode. The data is stitched together by the EinScan series handheld 3D scanner. From there the data is imported into a 3D design software for wide-bodied body kit design, and then using 3D printing technology for quick verification.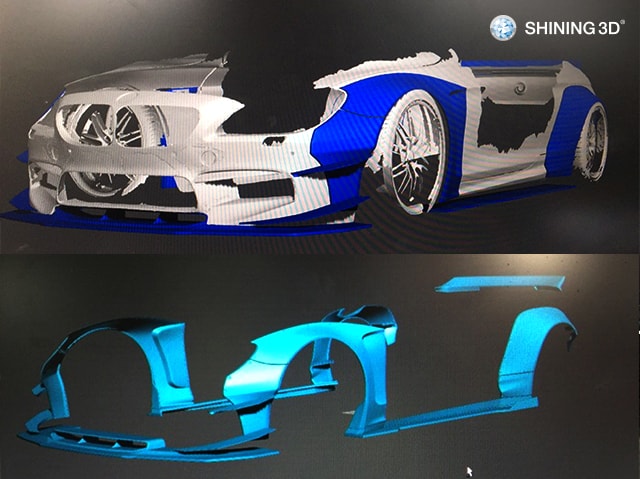 Scanned data of BMW M3
Trimmed 3D scanned data for further design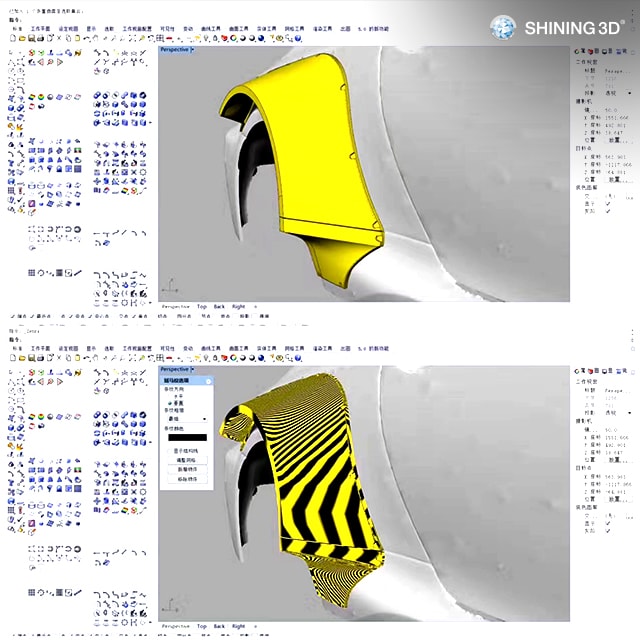 Body kit design in CAD software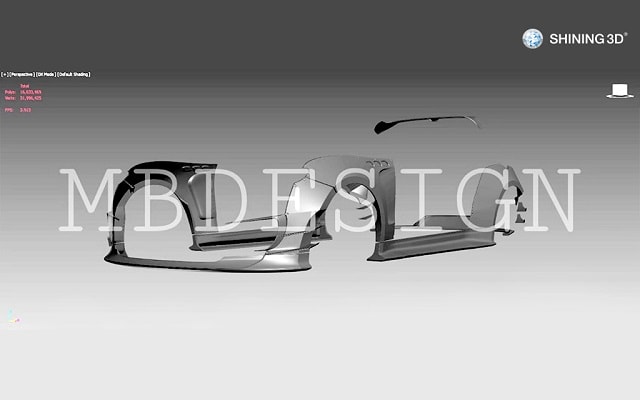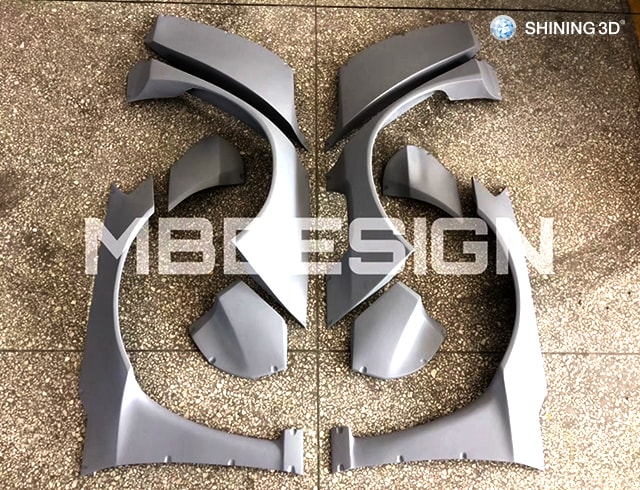 3D printed parts of the body kits
This case study demonstrates the accurate and repeatable characteristics of 3D digital design data. It is designed and verified on the basis of the original vehicle data, which takes less time when compared to traditional methods. Communicating with customers via 3D data is also more intuitive and efficient. It gives the customer an actual image to process.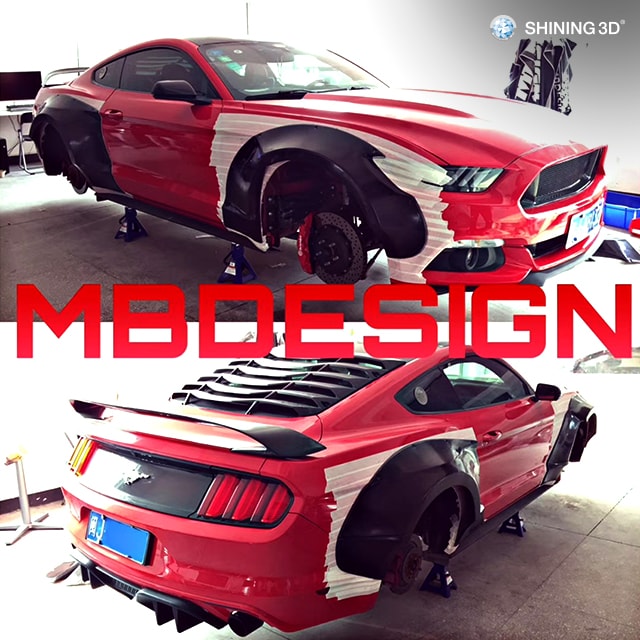 Engineer is installing the body kits onto the Mustang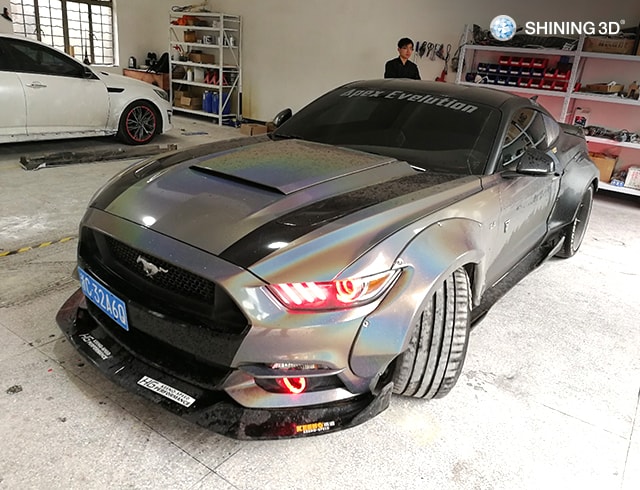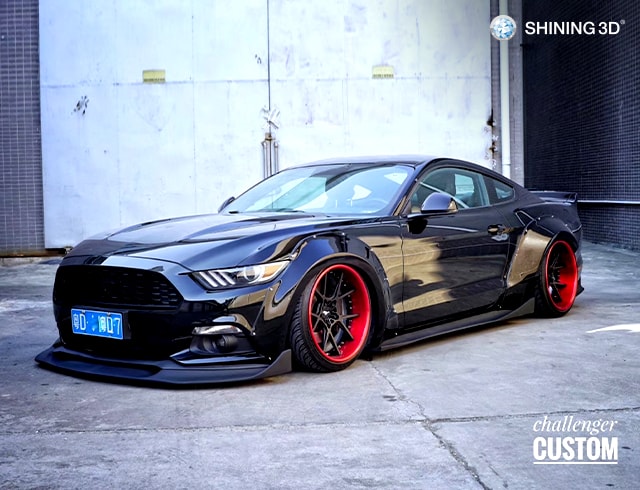 Finalized car modification
In addition to MBDesign studio, more and more auto modification and performance optimization stores are using this method to provide customers with customized service, bringing digital video customizations to life.