There is probably no industry more focused on technological innovation and development than the medical industry. Therefore, when 3D scanning technology emerged, many experts actively used it for new applications never envisioned before. A Chinese leading player in this field is Wuhan Biying Biotechnology Co., Ltd. which joined forces with SHINING 3D to create the world's first 3D instant printing system for orthopedic external fixation that meets the requirements of clinical practice specifications.
Traditional orthopedic external fixation & 3D printing solutions
Plaster is typically used in conventional orthopedic external fixation to assist with reset, but the patient could not remove and wash it during the treatment period and the plaster's effectiveness is too low. Therefore, the technology of 3D printing external fixation, which can easily help patients reset accurately, reduce patients' pain and promote fracture healing, has been applied more and more in recent years.
However, the production process of general 3D printed external fixation has obvious drawbacks, such as:
– Patients need to achieve fixation within 2 hours after injury, otherwise, it will easily lead to secondary injury. It is difficult for ordinary 3D printers to meet this requirement because the design and printing time add up to more than 5-7 hours.
– Since most doctors lack the necessary professional expertise in CAD software and machine operation, the process of taking molds, designing them, and producing them takes a lot of time.
For this reason, Biying Biotech has created an instant 3D printing external fixation system, an automated system that can obtain body surface data through handheld scanning devices, and use composite starch-based powder materials to construct external fixation supports instantly through layer-by-layer printing based on digital model files.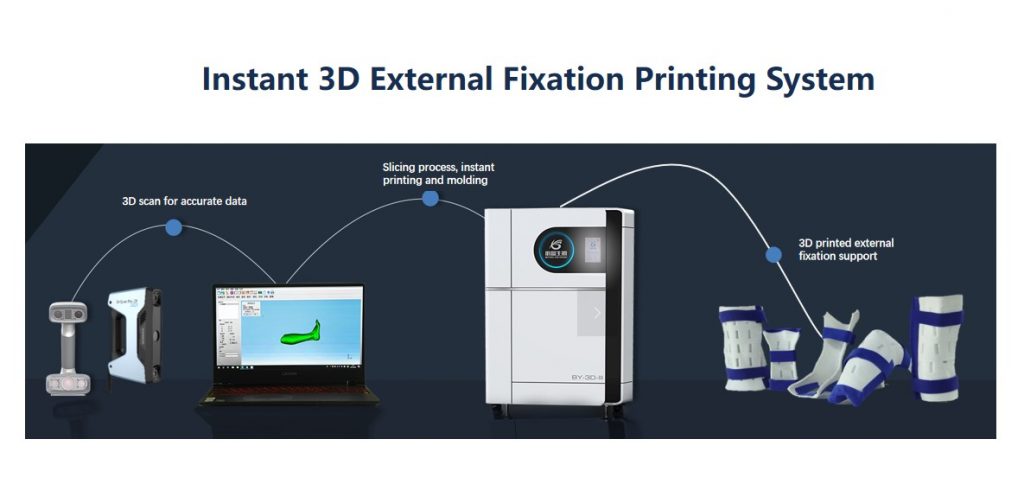 EinScan boosts the precise customization of medical industry
After conducting several comparison tests, the R&D team at Biying Biotech ultimately decided to work with SHINING 3D and integrate the EinScan Pro 2X Multifunctional Handheld 3D Scanner and EinScan H Hybrid LED & Infrared Light Source Handheld Color 3D Scanner into the instant 3D printing external fixation system. This was done to improve the workflow and increase the overall production efficiency and quality.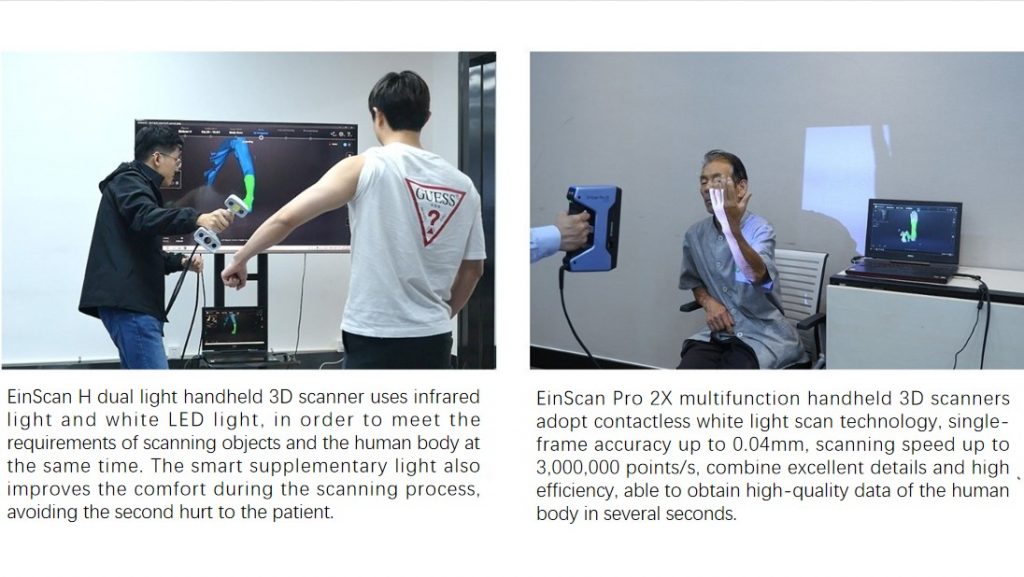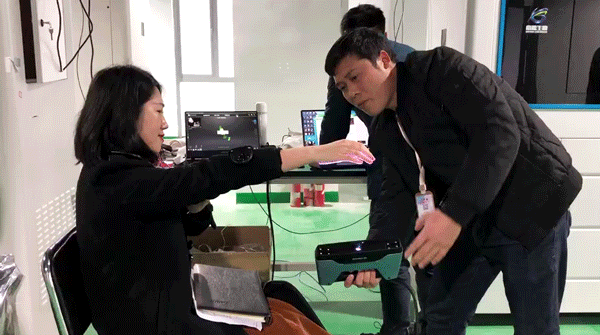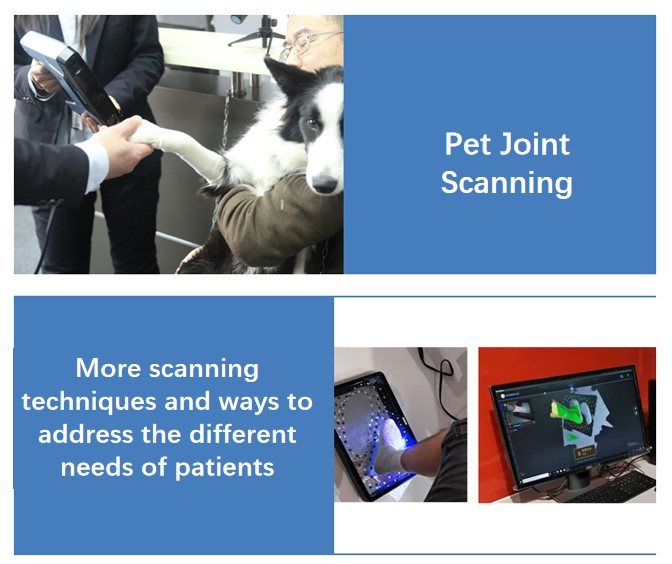 An example of wrist joint support
Let's take the production of external fixation support for the wrist joint as an example.
First, by taking a handheld 3D scanner and scanning it against the wrist, within 20 seconds the wrist model can be automatically drawn on the computer.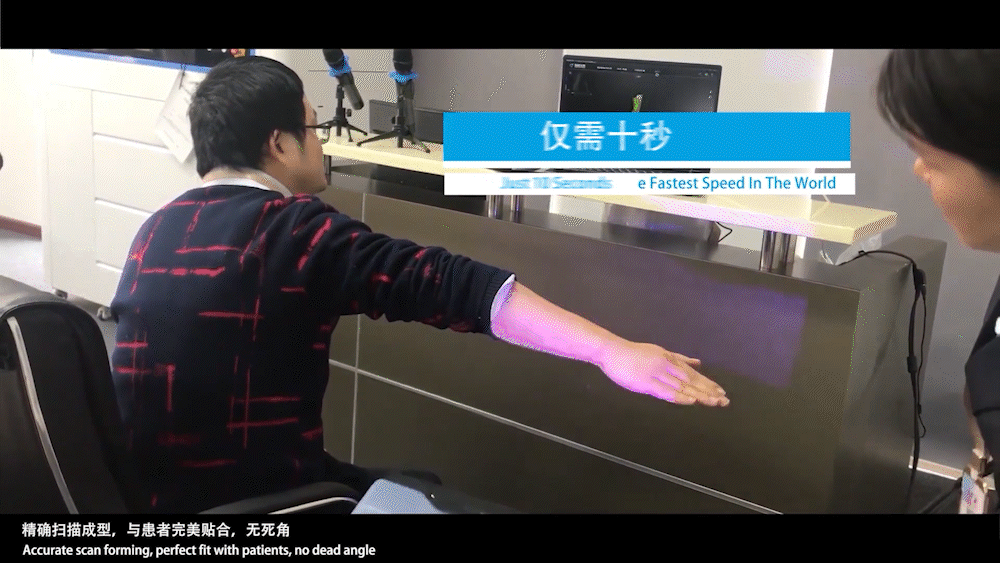 Then, model data is intelligently processed by the system for design and slicing, and the wrist external fixation support can be typed out by a 3D printer in about 10 minutes.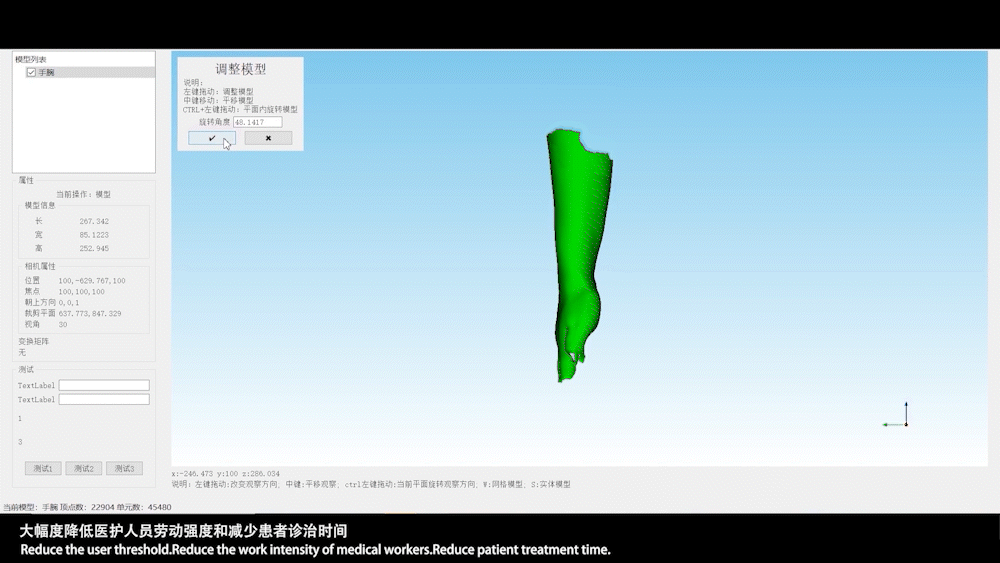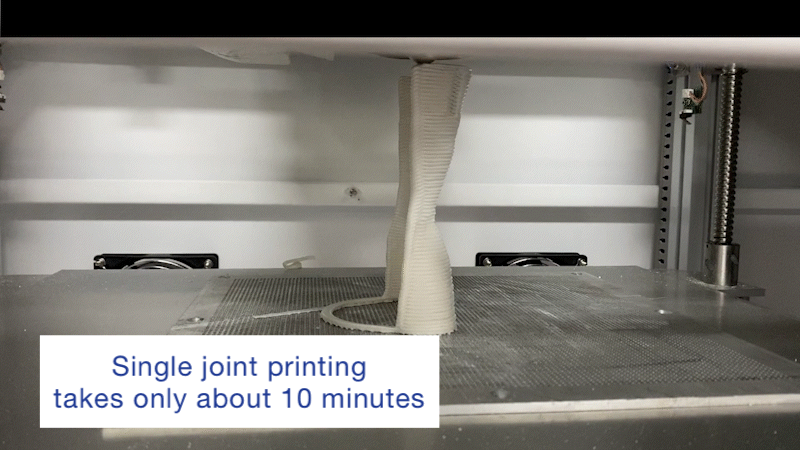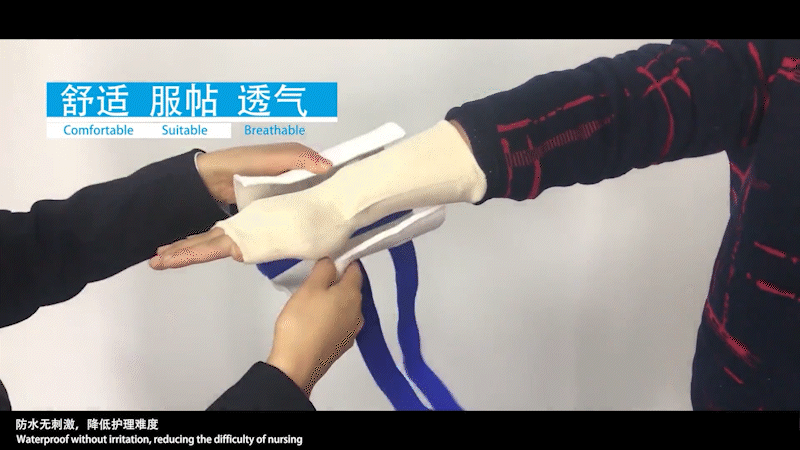 From 7 hours to 20 minutes, the Instant 3D External Fixation Printing System saves over 90% of production time for orthopedic 3D printed external fixation.
Advantages of Instant 3D External Fixation Printing System
– Quickly complete digital mold taking 2-3 minutes to obtain accurate data, and then perfectly fit the wound area through the system's intelligent design to achieve the best recovery position.
– High degree of automatic processing, instant printing, and molding, 20-30 minutes to complete patient disposal, in line with clinical specifications.
– Porous design of the brace, with its light and breathable texture, can effectively avoid the patient's wound, without affecting the medication change and wound treatment, and improving the healing rate.
– Few clinical contraindications, precise repositioning, and firm fixation of the support can promote fracture healing, reduce postoperative recovery time and alleviate patient pain.
– Compared to traditional petroleum-based materials, all-starch materials are more ecologically friendly and less expensive, with greatly improved aesthetics, hardness and body feel.
Clinical Examples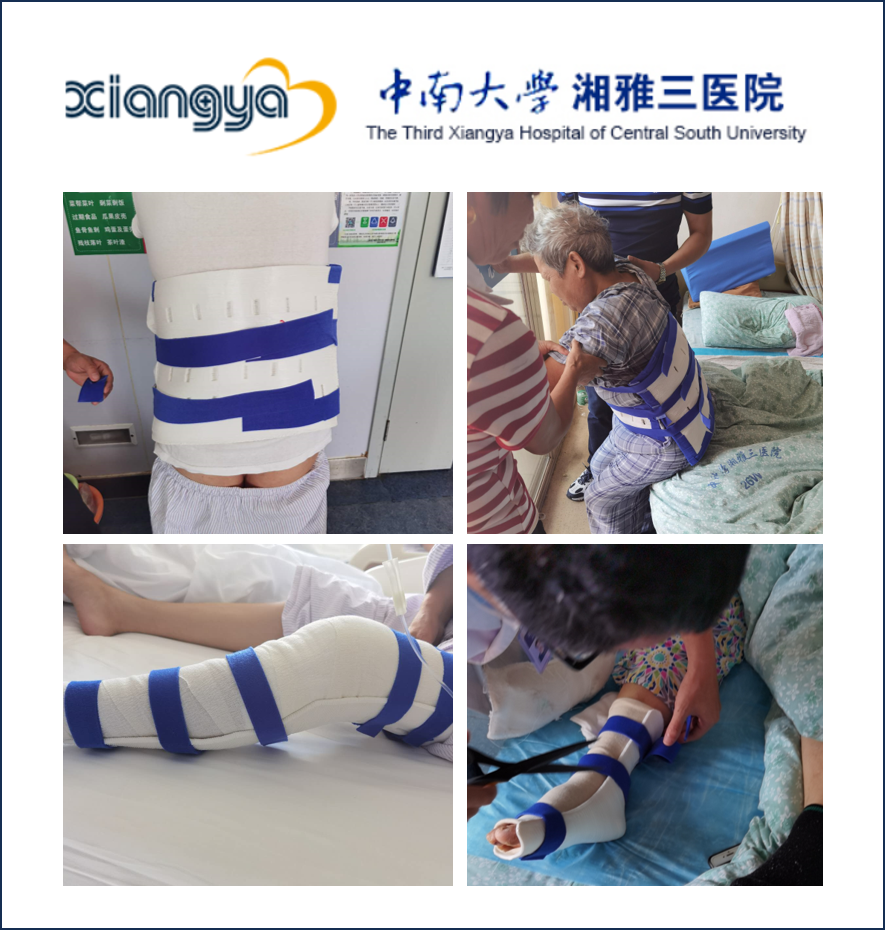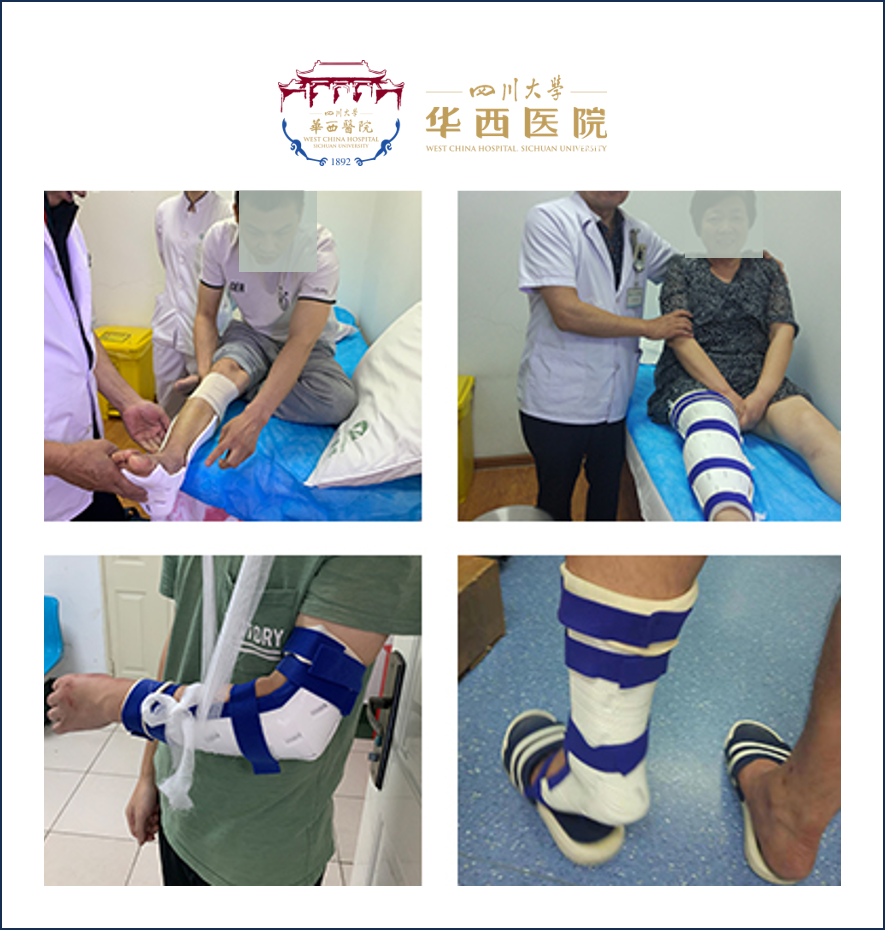 About Wuhan Biying

-END-
Thanks to Biying Biotechnology for providing material for this article
Part of the content material from Wuhan Software New City official microblog
The copyright belongs to the original author, if there is any infringement, please contact to delete