The extraordinary cave rescue of a junior football team trapped in Tham Luang Nang Non cave in Thailand has gripped people around the world. All 12 boys and their football coach have been rescued after spending 17 days trapped underground with the help from both personnel and international volunteers. Sadly, a former Thai Navy SEAL Sgt. Samarn Kunan lost his life during a mission to deliver oxygen deep inside the tunnels. In memory of the real hero, Mr. Sarawut Khummoonchai, a Thai artist, is building a statue of Sgt. Samarn near the cave.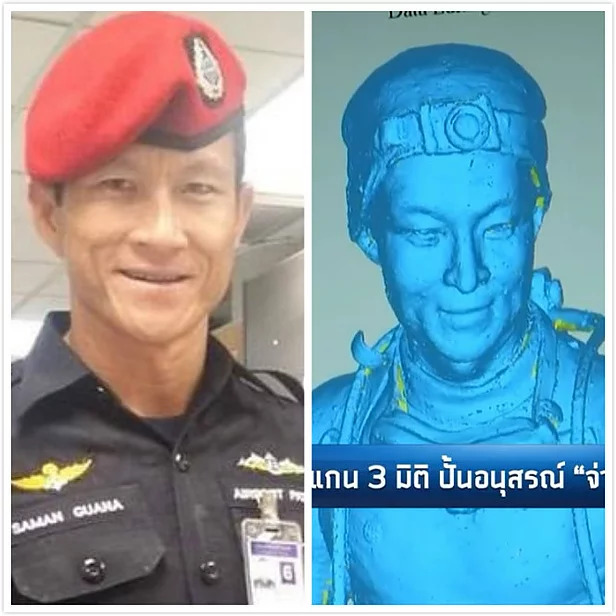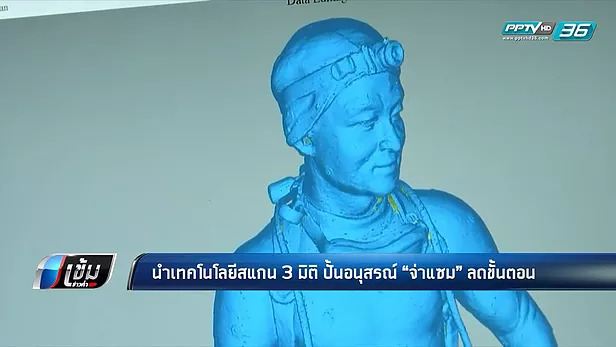 Recently, Thai media PPTV reported the process of making the statue; the artist used the EinScan-Pro+ multifunctional 3D scanner in conjunction with CNC machines to accelerate the whole production cycle, which was supported by Shining 3D partner Print3Dd.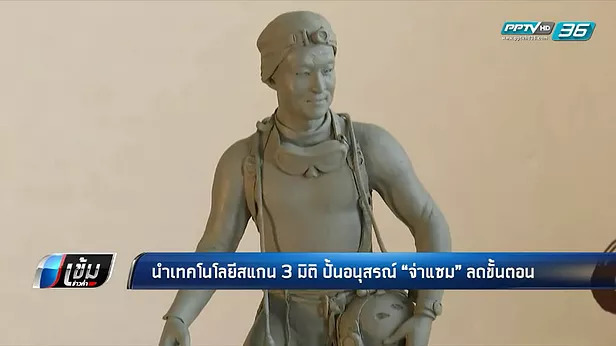 The artist designed and made an 80cm sculpture at first. With a smiling face and wearing a diving suit, the sculpture represented Sgt. Samarn's kindness and strong desire to help trapped people. Then Mr. Noppol Aumpundee from Print3Dd scanned the sculpture by the EinScan-Pro+ multifunctional 3D scanner and got the complete 3D model in a digital file. Later on, they sent the file to the factory in order to make a larger size (approx. 3m) statue.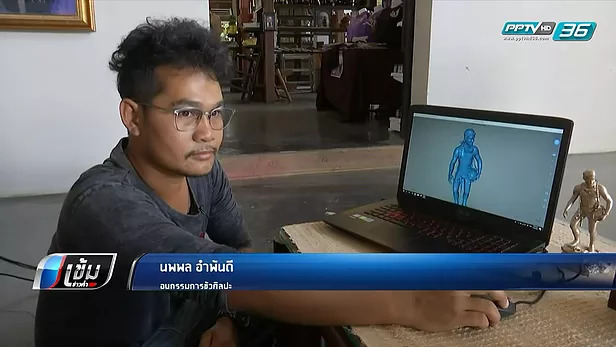 The whole process took less than 4 days while normally it took more than 6 months making by hands. Also artists could make quicker and easier change such as adding diving suit, tank, watch and a group of wild boar which represented the football team on the 3D model instead of all starting over, which save about 60% time compared to the traditional way.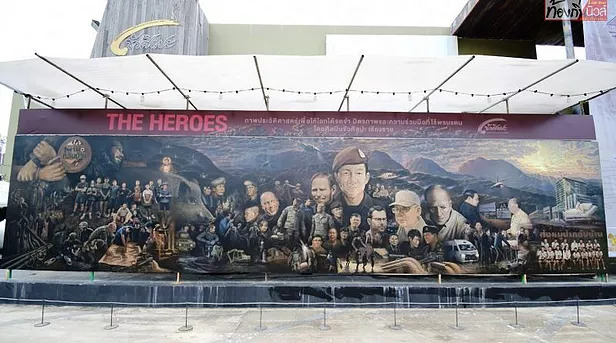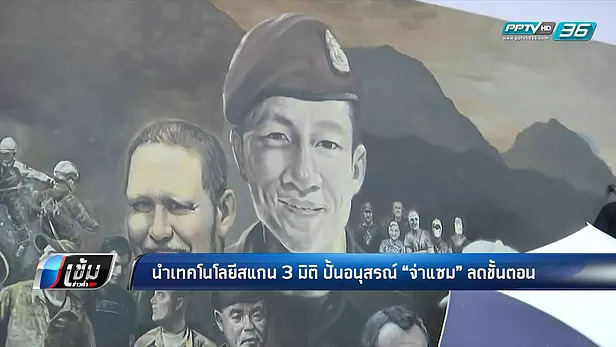 Sgt. Samarn's statue will be exhibited together with a large canvas painting, which is part of a planned memorial for the historic rescue. And it's an excellent lesson in the multinational rescue effort, showing the value of international teamwork.
We're also pleased to see our partners using EinScan-Pro+ to make a contribution in the glorious event.
About Print3Dd
Print3Dd is founded with the mission to provide customers with good quality 3D Printers and 3D Scanners in affordable price. As the pioneer 3D scanning and printing retailer in Thailand, Print3Dd consistently develops and search for the best new 3D devices to enhance the production and process of customers in all industries such as automotive, packaging, engineering, manufacturing, architecturing, design, educational, research and development, maintenance and so on.