Company Profile:
Big Tech Inc Studio (prtwd.com, DBA PrintAWorld). The company focuses on 3D printing and prototyping services with their office located in Brooklyn, New York. They offer fast prototyping service to many clients in the New York City area, such as Tiffany & Co, Samsung, and Nike etc.
Background:
Big Tech Inc Studio received a request from a retail ATM company located in New Jersey to reproduce the new ATM card reader bezel. The company was going to replace all of their 300 ATM units with the chip reader in order to offer extra security against fraud ATM transactions. However, the waiting time to get all the new card bezel parts took 2 months, since their suppliers ran out of stock and the back-order were imported from China. Thus, they were looking for solutions of 3D scanning and 3D printing technologies.
Introduction:
Since the client had only one piece of the bezel and the structure was hard to duplicate it made use of a traditional silicone mold. Even if they could make a mold, it took a long time and it was costly since they only need 300 units. The staff, who had 3d scanning experience, had the idea of scanning the part and 3D printing them to lower the production cost.
Process:
Step 1- Scanning of the card reader bezel
Card reader bezel scanned with an EinScan-Pro+ handheld 3D scanner, chose auto scan mode.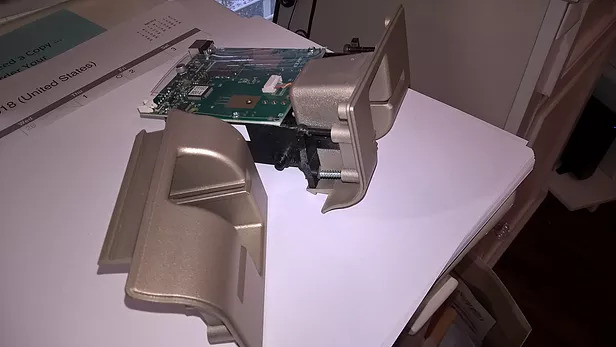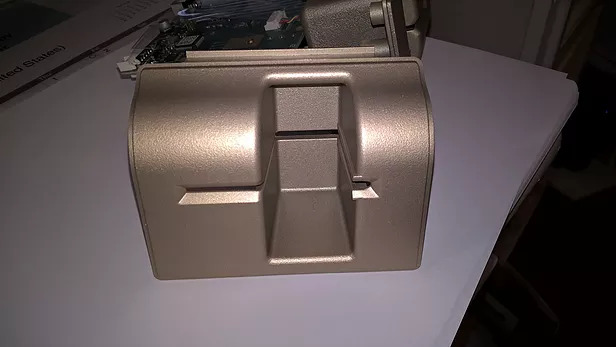 Object to be scanned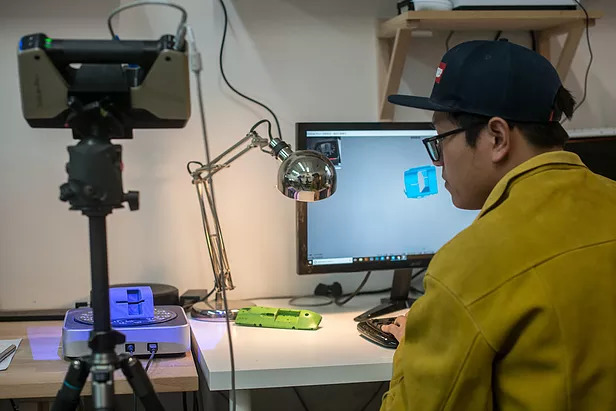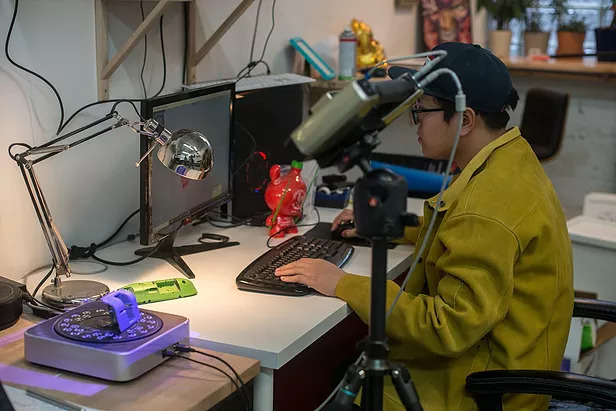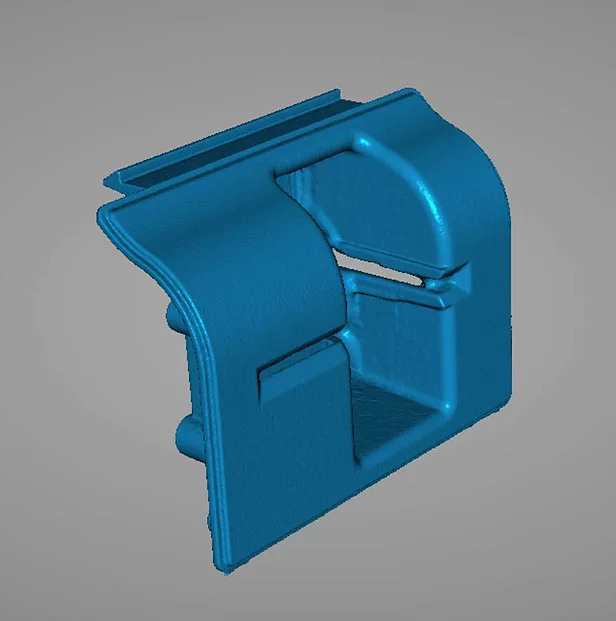 3D model of card reader bezel scanned by Einscan Pro+
Step 2- 3D data post processing
Post processing the 3d scanned data for further modification done using a third-party software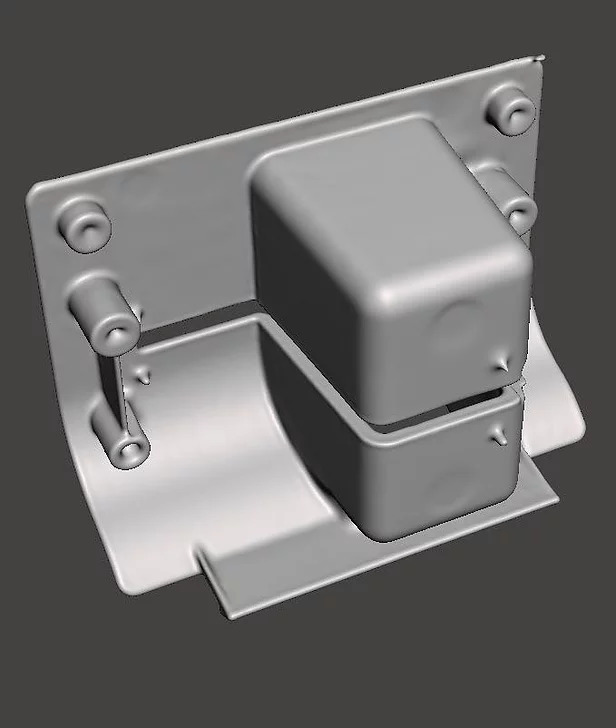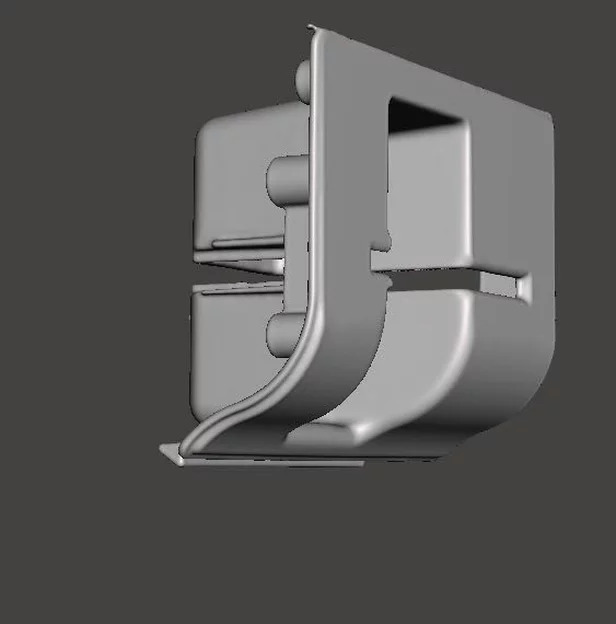 The data after being modified
A 3D printed new card reader sample was made in a very short time. After a few testing iterations and data modification, the newly made part fitted perfectly in the ATM machine.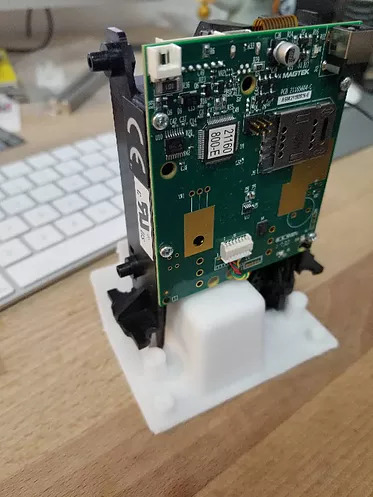 Step 4- 3D printing and production
Finally, the customer's team printed the final confirmed data in ABS plastic and did a little bit of finishing (sanding). The 3D printed bezel fitted the machine exactly as the original piece.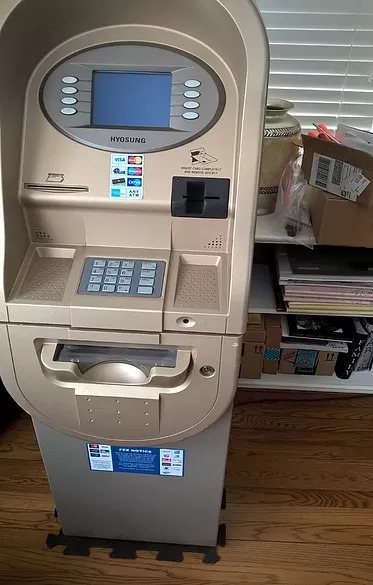 The studio was able to produce 50 pieces a day using 3D printing technology, which immediately solved the problem. The production volume was also flexible; thus, they didn't need to pre-order a large volume of parts in order to lower the machine cost. Compared to the traditional manufacturing methods, it is much easier to 3D scan a part, than to make a mold which requires a significant amount of work, time and cost.