Marcus Colello has been creating fantasy worlds in his mind since he was a boy. Now, with the help of the EinScan-SP Desktop 3D scanner, he can combine reality with fantasy and eventually create his virtual world.
CHALLENGE
Time-consuming 3D Modeling
With his early interest in fantasy worlds, Marcus Colello got involved in the field of visual effects. After a period of study at Monterey Peninsula College, he created a project called Forgotten Crypts.
Exploration of Forgotten Crypts, the 3D world built by Marcus
What you can see from the video is that this is a huge project, in addition to the construction of the terrain, Marcus also needs to produce a large number of detailed models. From zero to one is certainly a time-consuming project, and this is the perfect time for the EinScan-SP desktop 3D scanner to step in.
"I tried to incorporate what I had learned about scanning with what I had learned at CG Spectrum since I had access to several scanners," Marcus said.
SOLUTION
EinScan-SP Desktop 3D Scanner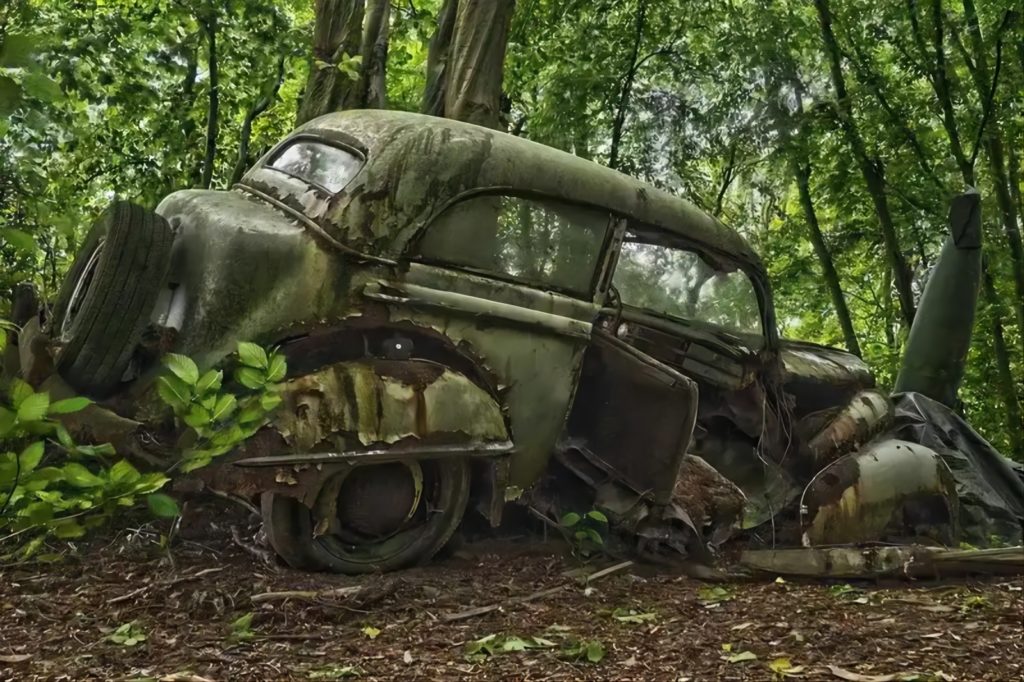 Marcus wanted to include a car like the one shown above in the scene he was creating, but realized that modeling would be too time-consuming. So, he tried to find an outdated car that looked the same and ended up with a 1934 Ford Coupe. He then purchased a 1/24th scale mannequin of the car from Amazon for $30.

Marcus purchased a car mannequin for 3D scanning
The EinScan-SP 3D scanner performs admirably when scanning tabletop objects. Marcus took the scanner head off the stand and mounted it on a tripod. Then, he can quickly obtain 3D data of this model car thanks to EinScan-SP's automatic turntable, flexible assembly options, and user-friendly software.
It is worth noting that Marcus utilizes a number of techniques in order to obtain complete data and improve scanning efficiency. For example, he disassembled parts of the car and fixed them individually on a turntable with clay to capture data on the vehicle's internal subtle structures such as wheels and hood. In addition, to perfectly scan this black and reflective surface, Marcus bought two scanning sprays.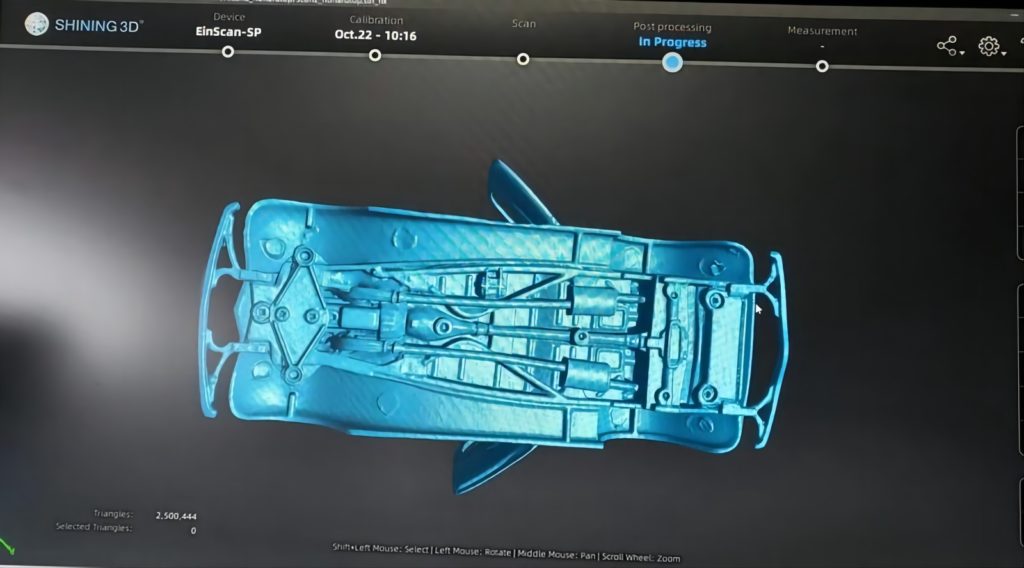 Scan of the model car with EinScan-SP
RESULT
3D Construction of Virtual World
Marcus used Einscan-SP to perform a total of 16 scans of the body and about 4-6 scans of the top of the car. He then used EXScan S to generate a watertight mesh and sent it to ZBrush for ZRemesh and quick re-topology.
Short video of a scanned car on Einscan SP
After that, Marcus imported the car into Maya and created UVs, then did some quick texturing in Substance Painter. Then it was ready to be placed in the scene.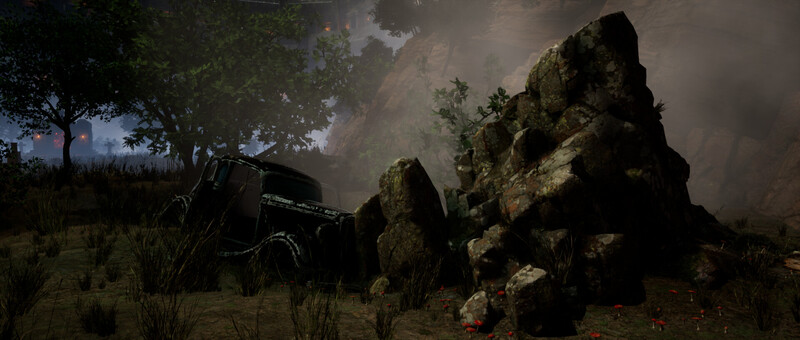 The end result of Marcus' car
FINAL ASSESSMENT
Today, 3D scanning is increasingly being used as a starting point for 3D modeling to generate high-quality digital assets that can be used in multiple ways for TV, games, movies, and more. The possibilities for generating assets with 3D scanners will be endless, as delivery time is no longer a limiting factor.
Marcus has gone from being a student to a part-time teacher, and he also hopes to use 3D digital technology more in the classroom in the future, not only for 3D modeling but also for digital archiving and docking 3D printers, and other applications.
Special thanks to Marcus Colello for his willingness to share with us his whole process of trying and learning 3D modeling.
Check out more of Marcus' work, like this one, on his ArtStation or Instagram, and follow his career journey on LinkedIn.
But this article is not the whole story– if you are interested in Marcus' 3D modeling journey, do read the full version of Nadia Stefyn's article.
https://www.cgspectrum.com/blog/3d-modeling-scanning-tech-world-building-heightmaps
Thanks to Nadia, Monterey Peninsula College, and CG Spectrum, who provided us with so many opportunities to get an eye on this wonderful case study and to learn the very informative content.