In the realm of automotive customization, challenges often arise when adapting new components. This case study explores how Sasa, a 3D scanning and printing enthusiast, solved a crucial clearance issue after an engine swap on a Golf MK3 Cabrio. To solve this issue, he made a car bumper modification with 3D scanning, CAD, and 3D printing.
Name: Sasa
Location: Austria
Need: Install an air scoop on a car bumper
Solutions: EinScan Pro HD, Fusion 360, 3D printer
Results: Solved the problem of the intercooler rubbing against the bumper due to the engine's replacement; the new, custom part fits perfectly and naturally onto the bumper
Introduction
Sasa holds a passion for all things 3D scanning and printing. Operating within the automotive sector, his skills are sought after for creating bespoke solutions to complex challenges. Sasa's educational journey has been a diverse one, encompassing higher technical education in fields as varied as electrical engineering, car mechanics, and IT computer science.
He has no formal training in the field of 3D scanning and printing, but with self-teaching and perseverance, he delved into the technology and gained experience over time. What was once a personal hobby is now a part of his professional projects.
In addition to the bumper modification project that we cover in this article, Sasa has three other exciting projects in the works. He is namely building a 3D printed car, replacing the body kit of a children's electric ride-on car, and replicating scarce parts on a children's car.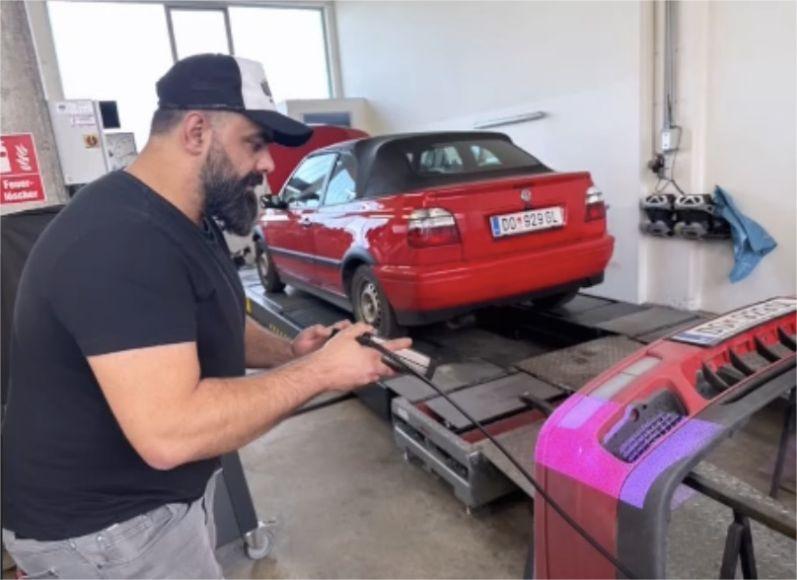 Challenges Posed by Engine Replacement
The challenge in this case began with a car engine replacement. The car's owner transplanted an Audi TT Turbo engine into their Golf MK3 Cabrio. However, a problem arose: the intercooler would rub against the bumper.
This intercooler rubbing against the bumper might seem like a minor inconvenience, but in the intricate world of automotive customization, even the slightest misalignment can lead to detrimental effects.
When these components come into contact during operation, friction and vibrations can result in wear and damage over time. Moreover, the added strain on the bumper's mounting points could compromise its structural integrity, affecting the vehicle's overall safety. A modification was therefore necessary to ensure harmony between the engine, the bumper and the original intercooler.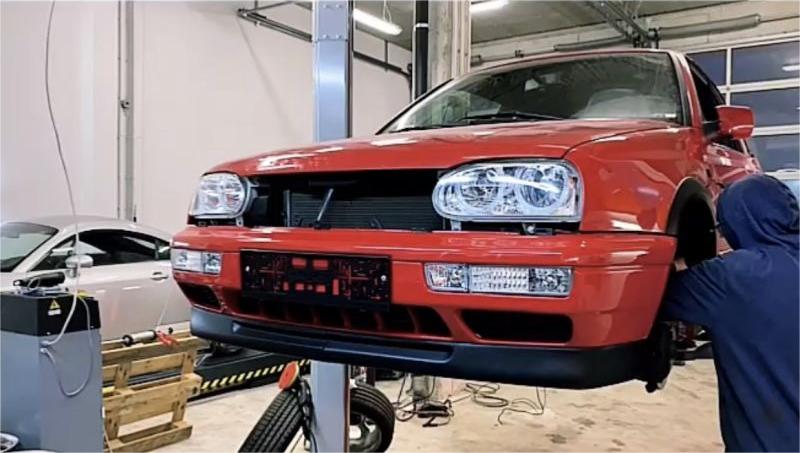 Car bumper modification with 3D scanning, CAD, and 3D printing
Sasa's innovative solution lays in the application of the EinScan Pro HD Handheld 3D Scanner, coupled with advanced 3D software and printing technology. He decided to build an air scoop at the stress points to remove the pressure on the bumper.
First, he sprayed the bumper with mattifying 3D scanning spray. He then used the EinScan Pro HD's rapid mode to capture the bumper.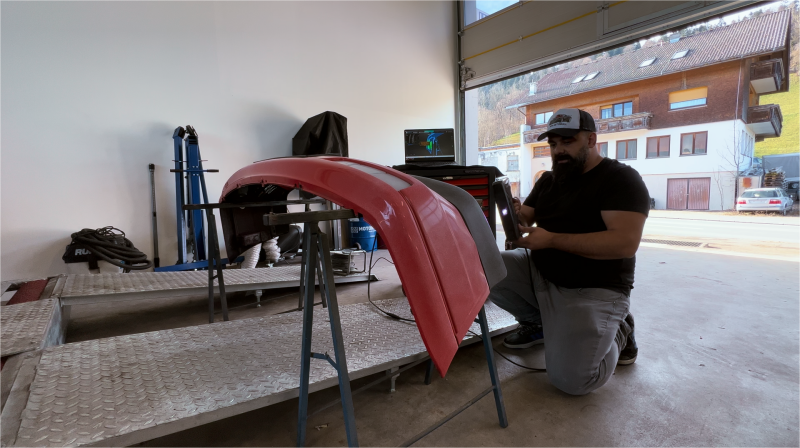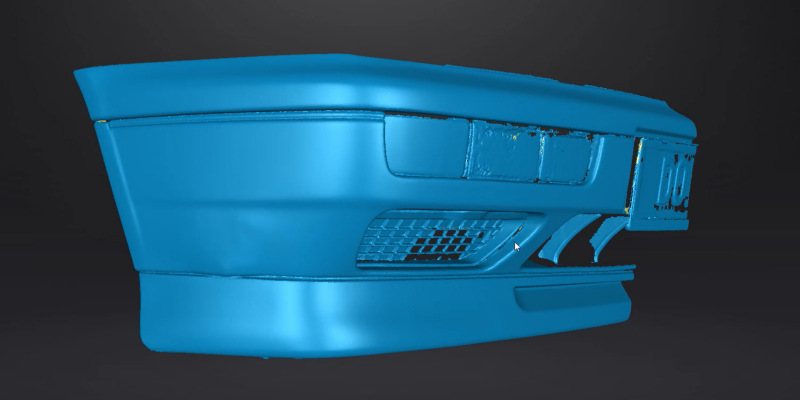 He then refined the scan data with Meshmixer before importing it into Fusion 360.
In Fusion 360, Sasa used surface modeling to craft a tailored scoop design that would alleviate the clearance issue.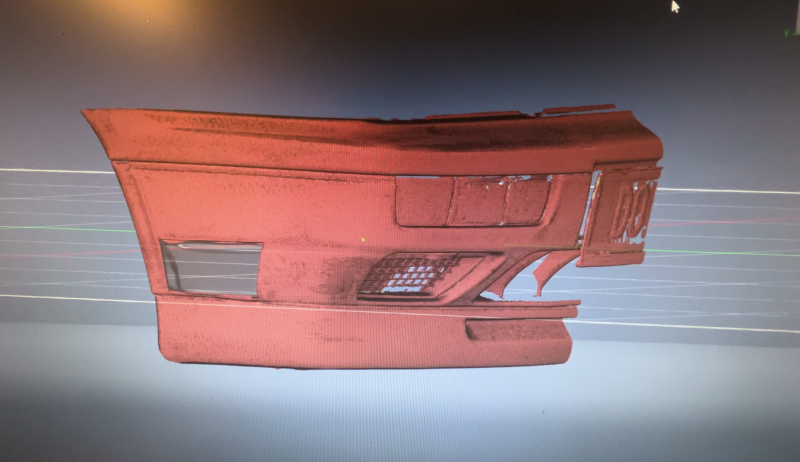 Starting with a prototype for testing purposes, he iterated on the design, enhancing its efficiency. Once he achieved the desired fit, he 3D printed the scoop and integrated it into the bumper structure.
To ensure a smooth finish, Sasa sanded and painted the part.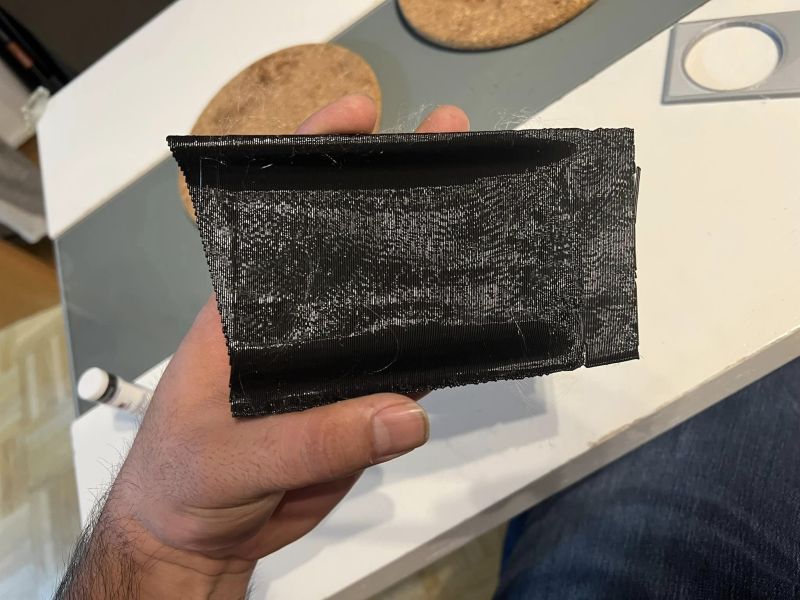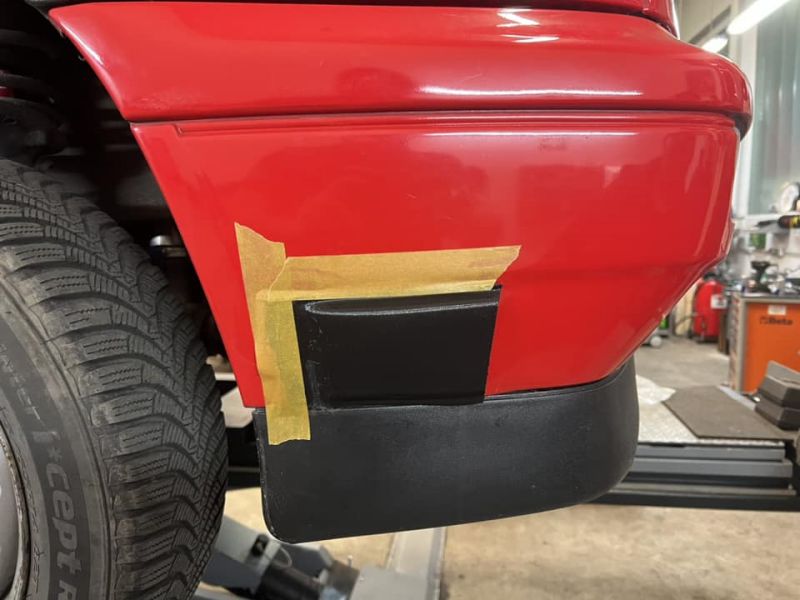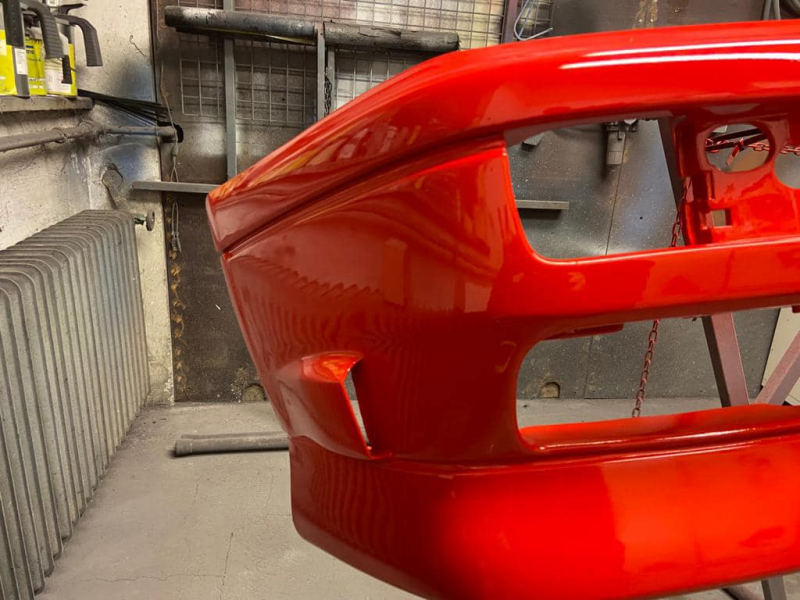 Conclusion
Sasa's ingenuity shines through as he expertly addresses the intricate challenges posed by modern automotive customization. The successful integration of the air scoop, accomplished through 3D scanning, surface modeling, and 3D printing technologies, exemplifies his prowess in this field.
By resolving the issue of the intercooler's interference with the bumper, Sasa not only averted potential mechanical problems arising from friction and wear but also upheld the vehicle's structural integrity and safety.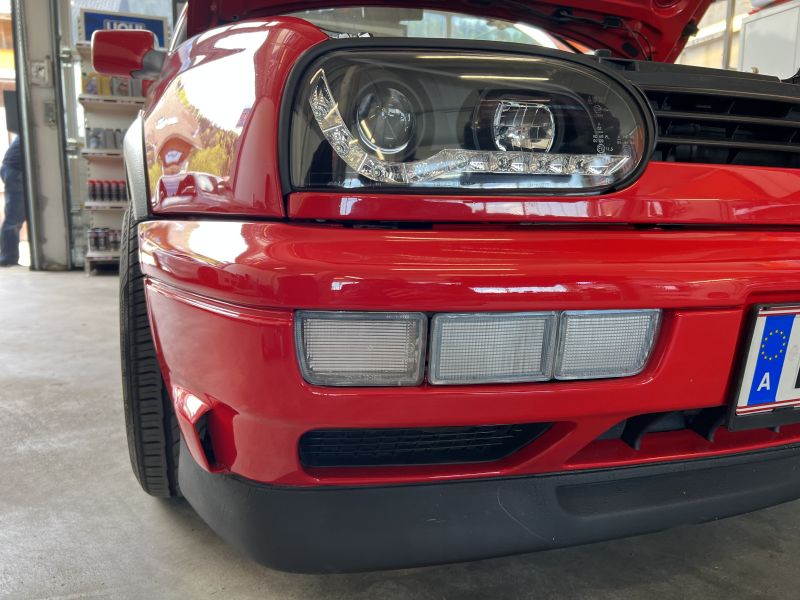 Are you facing challenges with custom component adaptation in your automotive projects? Discover how our cutting-edge solutions can streamline your design process, optimize fitting, and enhance your efficiency. Contact our experts for a complimentary consultation and advice on harnessing the power of 3D scanning and printing. Your next innovation could be just a scan away.